Amazon to accept food stamps as payment for online groceries
US government signs up retail giant and other companies to help poorer Americans access food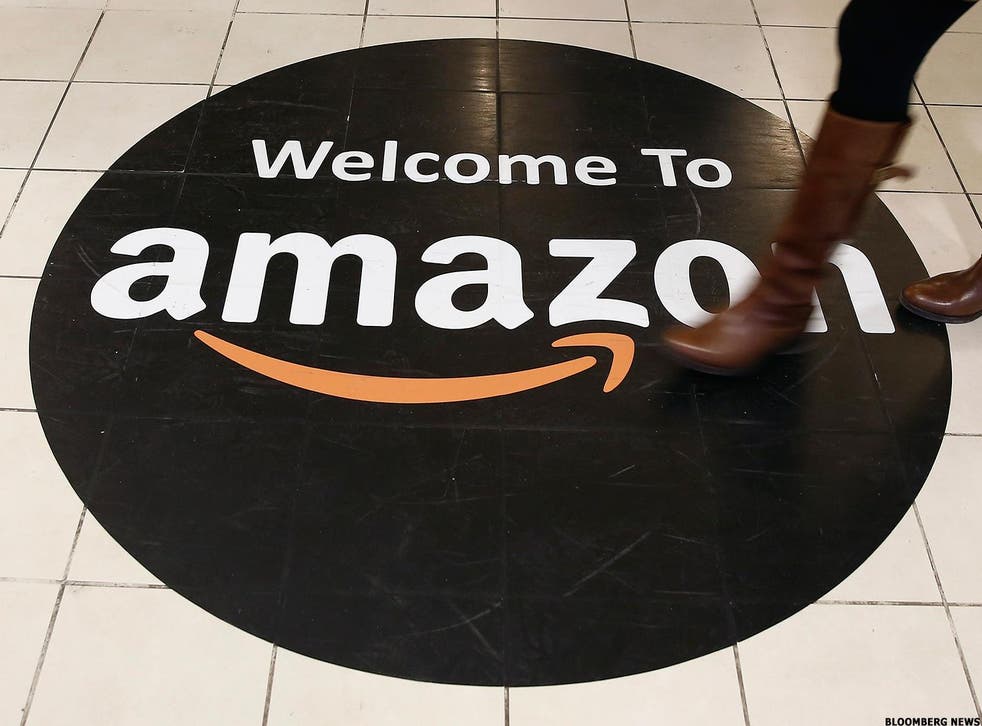 Amazon is to begin accepting food stamps as payment for its online grocery products.
The online retail giant is one of seven companies taking part in a two-year trial by the US Department of Agriculture designed to help poorer people access a greater choice of food items.
From this summer, food stamp recipients in the states of Maryland, New Jersey and New York will be able to have their Amazon grocery shopping subsidised by the government. Other companies in four other states will also take part in the study, which is part of the US government's Supplemental Nutrition Assistance Program (SNAP)
The trial is designed to provide lower-income Americans with a wider choice of grocery items and help people in remote areas to access healthy food. Experts have also suggested it could avoid any embarrassment associated with using food stamp cards in shops.
Food stamp recipients are now given an electronic debit card rather than paper vouchers, making it easier for them to purchase products online. Users will have to pay any delivery fees and service charges themselves.
Tom Vilsack, the US Secretary of Agriculture, said: "Online purchasing is a potential lifeline for SNAP participants living in urban neighborhoods and rural communities where access to healthy food choices can be limited.
"We're looking forward to being able to bring the benefits of the online market to low-income Americans participating in SNAP."
The government will add more retailers to the scheme if the pilot is successful, the US Department for Agriculture added. ""Eventually, our goal is for this to be a national option for SNAP participants", it said.
Amazon claimed sales in the UK of £207m last year. How much did amazon.co.uk actually take? £2.9bn

Show all 2
Amazon has traditionally lost out in the US grocery market, which is worth as much as $800 billion, to companies such as Wal-Mart - particularly among lower-income customers. Experts say the new initiative could help it grow the popularity of its online grocery service.
A spokesperson for Amazon said: "We are committed to making food accessible through online grocery shopping, offering all customers the lowest prices possible".
"Amazon's selection and competitive pricing can improve the grocery shopping experience for SNAP participants while helping them extend their benefits further."
The other companies taking part in the pilot programme are FreshDirect, Hart's Local Grocers and Dash's Market in New York; Safeway in Maryland, Oregon and Washington; ShopRite in Maryland New Jersey and Pennsylvania; and Hy-Vee Inc. in Iowa.
The SNAP programme helps more than 43 million low-income Americans every month with the cost of food. Almost half of those who benefit are children, while one in ten are over the age of 60.
Register for free to continue reading
Registration is a free and easy way to support our truly independent journalism
By registering, you will also enjoy limited access to Premium articles, exclusive newsletters, commenting, and virtual events with our leading journalists
Already have an account? sign in
Register for free to continue reading
Registration is a free and easy way to support our truly independent journalism
By registering, you will also enjoy limited access to Premium articles, exclusive newsletters, commenting, and virtual events with our leading journalists
Already have an account? sign in
Join our new commenting forum
Join thought-provoking conversations, follow other Independent readers and see their replies