Amazon driver wins $1million prize for getting vaccinated
'I don't know how to describe it, this is awesome,' says Toledo resident
Gino Spocchia
Thursday 03 June 2021 15:40 Comments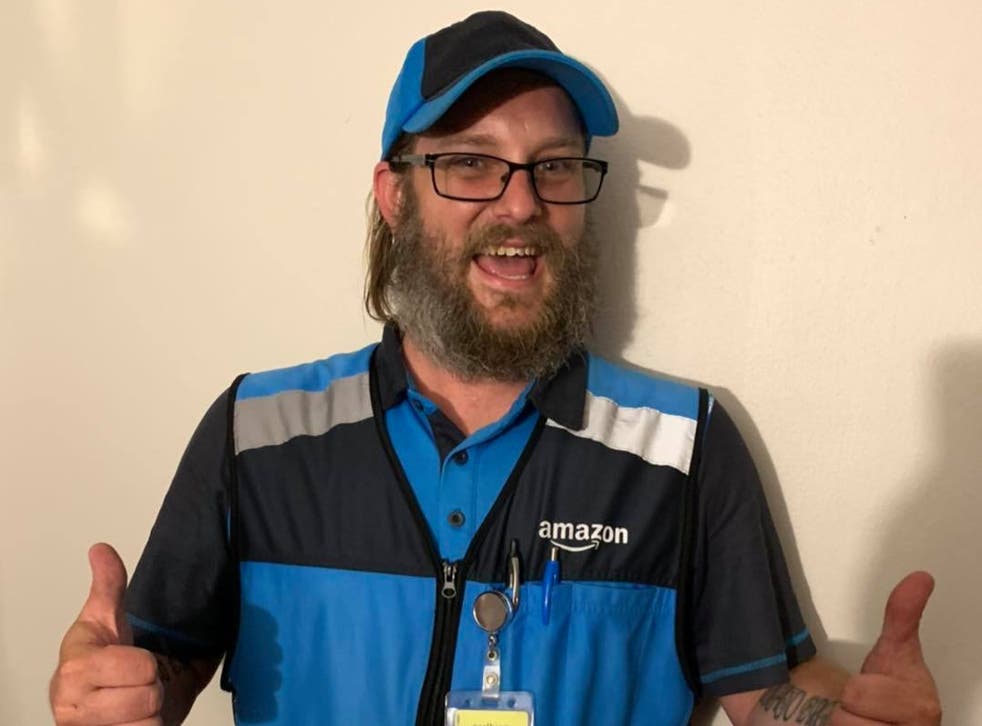 A delivery driver for Amazon has described winning a million dollars as "overwhelming", after becoming the latest resident of Ohio to win in the state's Vax-A-Million lottery.
The draw, which is part of a Covid vaccination initiative, has so far seen a handful of Ohio residents win a weekly prize of $1m (£708,655), or a university scholarship.
Jonathan Carlyle told WTVG he was "checking out from work" when he had a phone call from Ohio governor Mike DeWine, a Republican, on Wednesday.
"I actually missed the call," said the Amazon delivery driver. "I was checking out from work, so I had to call him back. It's overwhelming. I don't know what to do".
Mr Carlyle continued: "I'm still dreaming. I've got a lot of bills to pay. So that's the first thing that's going to happen. I don't know how to describe it, this is awesome".
Also on Wednesday, Zoie Vincent won a four year scholarship to any university of her choosing, according to WTVG.
It follows the announcement of the first Vax-A-Million winners last week, 22 year-old Abbey Bugenske and 24-year-old Joseph Costello.
"I was screaming enough that my parents thought I was crying and that something was wrong," Ms Bugenske told NBC News.
"And when I started yelling that I won $1m and was going to be a millionaire, they told me to calm down and make sure it wasn't a prank."
There are three further Vax-A-Million draws, which over 3.2 million Ohioans have entered in a bid to win the $1m prize, and over 130,000 entering for a college scholarship.
Ohio residents are not automatically entered into the draw, and must opt-in. Over 5 million have received a vaccine in the state.
Register for free to continue reading
Registration is a free and easy way to support our truly independent journalism
By registering, you will also enjoy limited access to Premium articles, exclusive newsletters, commenting, and virtual events with our leading journalists
Already have an account? sign in
Join our new commenting forum
Join thought-provoking conversations, follow other Independent readers and see their replies