Amazon sues two influencers for promoting counterfeit goods on social media using loophole scheme
Kelly Fitzpatrick and Sabrina Kelly-Krejci allegedly used "Order this/Get this" system to evade rules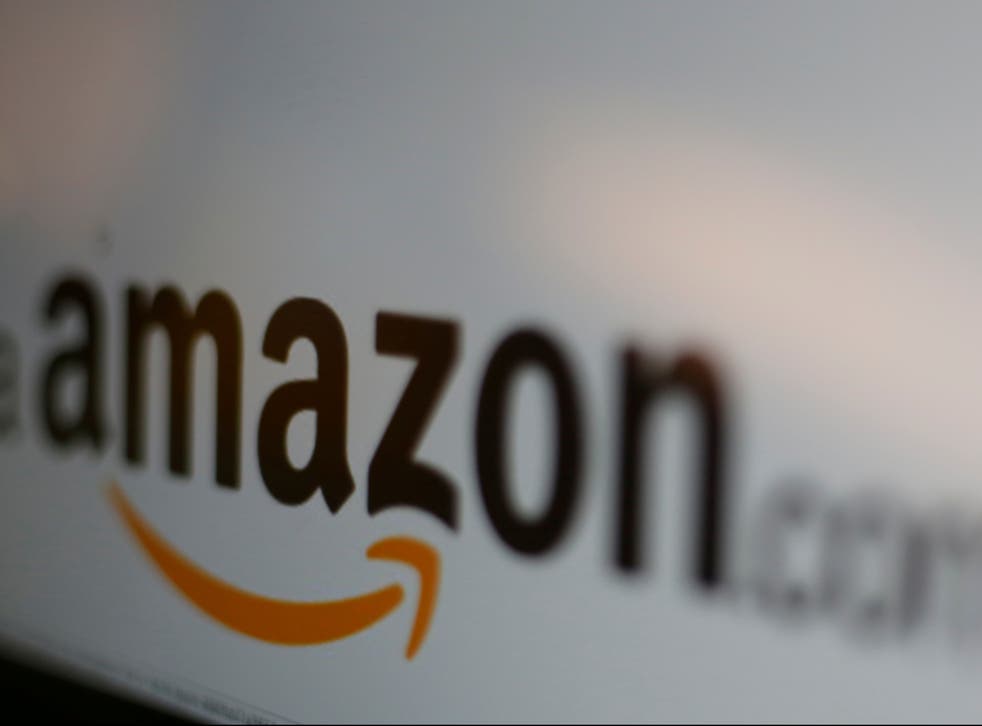 Amazon is suing two influencers for allegedly advertising, promoting and facilitating the sale of counterfeit luxury goods on the online marketplace in collaboration with third party sellers.
According to a lawsuit filed by the company on Thursday, Kelly Fitzpatrick and Sabrina Kelly-Krejci used Instagram and TikTok as well as their own websites to peddle fake products.
The suit, filed in the United States District Court for the Western District of Washington, names 11 other individuals and businesses that allegedly listed the counterfeit products on Amazon.
Ms Fitzpatrick and Ms Kelly-Krejci declined to comment on the lawsuit when contacted by CNBC, who first reported the lawsuit.
"These defendants were brazen about promoting counterfeits on social media and undermined the work of legitimate influencers," said Cristina Posa, Associate General Counsel and Director, Amazon Counterfeit Crimes Unit.
The company alleges that the two influencers used a "Order this/Get this" system to bypass the website's anti-counterfeiting protections, which are stringent on the platform.
"Amazon strictly prohibits counterfeit products in its stores, and in 2019 alone, invested more than $500 million to protect customers and brands from fraud, abuse, and counterfeit," the company said.
The influencers allegedly posted side-by-side photos on their social media accounts of a generic, non-branded product listed on Amazon alongside a luxury counterfeit product that would be sent in its place when the generic product was bought from the site.
The posts would be allegedly framed alongside the "Order this/Get this" tagline to signal to their audiences that the counterfeit was the real item being sold.
"Ms Fitzpatrick and Ms Kelly-Krejci also posted numerous videos describing the alleged high quality of the counterfeits they promoted," a statement by Amazon accuses.
Ms Fitzpatrick had previously been a member of the Amazon Influencer Program, where influencers promote products to their followers in return for a percentage of sales, but was later removed following the allegations, Amazon said.
The company confirmed the scheme and shut accounts down after purchasing a number of the generic items to see if counterfeit items were then delivered in their place, CNBC reported.
After the influencers had their Amazon accounts shut down they allegedly began selling the counterfeits through their own website, other e-commerce websites and social media sites, the company said.
Amazon is seeking an injunction against the two influencers and other sellers that would ban them from selling or promoting products on the website alongside unspecified damages, the broadcaster reported.
"Amazon continues to invest tremendous resources to stop bad actors before they enter our store and social media sites must similarly vet, monitor, and take action on bad actors that are using their services to facilitate illegal behavior," Ms Posa said.
Register for free to continue reading
Registration is a free and easy way to support our truly independent journalism
By registering, you will also enjoy limited access to Premium articles, exclusive newsletters, commenting, and virtual events with our leading journalists
Already have an account? sign in
Register for free to continue reading
Registration is a free and easy way to support our truly independent journalism
By registering, you will also enjoy limited access to Premium articles, exclusive newsletters, commenting, and virtual events with our leading journalists
Already have an account? sign in
Join our new commenting forum
Join thought-provoking conversations, follow other Independent readers and see their replies