Amber Amour: Woman who 'live blogged' her rape explains why she did it
'I was, telling survivors every single day that they should speak up… I knew I had to practice what I preached'
Emma Henderson
Sunday 10 January 2016 17:50 Comments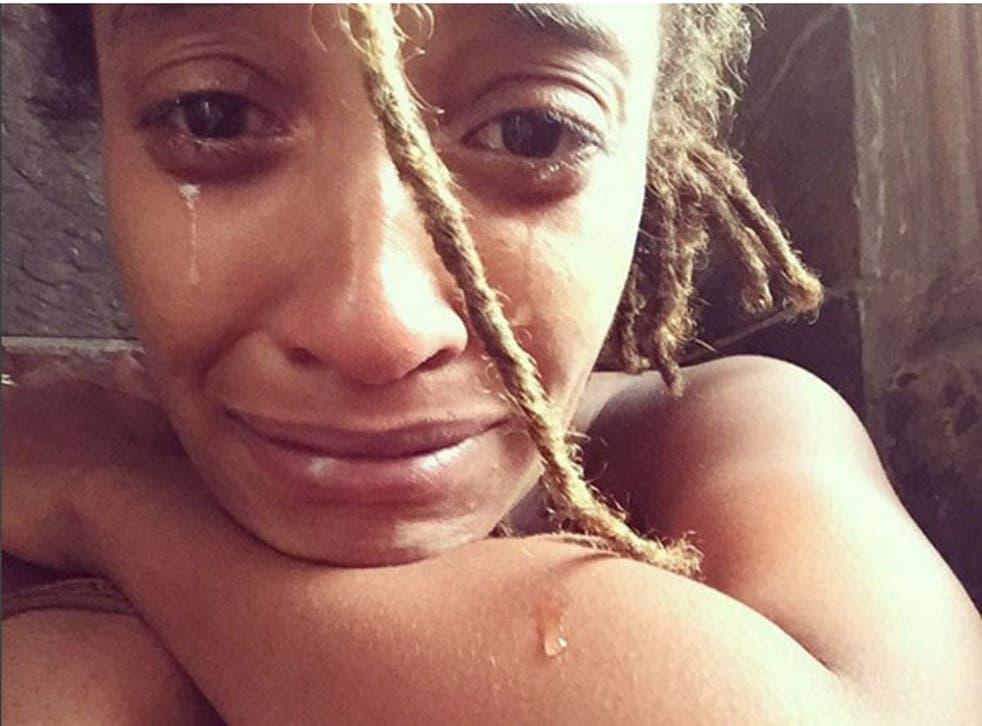 A feminist campaigner who claims she was raped by a man in a shower at a hostel in South Africa and went on to "live blog" the immediate aftermath, has spoken out about her decision to share her trauma so graphically.
Speaking to Marie Claire, 27-year-old Amber Amour said she turned to social media for support in order to break the social norms of feeling ashamed after being sexually assaulted.
The activist started her "Stop Rape. Educate" campaign in September 2014 after she says she was sexually assaulted by her roommate in New York City.
The alleged second assault happened while on her Stop Rape. Educate World Tour.
She said: "I immediately couldn't keep what had happened a secret. Here I was, telling survivors every single day that they should speak up… I knew I had to practice what I preached.
Countries where sexual violence has become a way of life

Show all 19
"So the first thing I did was take a picture and write a post, describing what had happened.
"I told the story truthfully. There were definitely details I could have left out – there were definitely details I wanted to leave out."
Ms Amour received many messages of support from her followers, but also thousands of negative comments on her posts, which she says she was not expecting and led her to take a break from social media.
"Speaking up is one of the best ways to fight back," she added.
"When we start telling each other about what has happened to us – be if face-to face, over the phone or on social media – it creates a sense of shame.
"But this time, it's placed on those who are actually at fault. And that' the way it should be."
Register for free to continue reading
Registration is a free and easy way to support our truly independent journalism
By registering, you will also enjoy limited access to Premium articles, exclusive newsletters, commenting, and virtual events with our leading journalists
Already have an account? sign in
Join our new commenting forum
Join thought-provoking conversations, follow other Independent readers and see their replies