Cinema chain AMC will now require customers to wear face masks after backlash over lack of guidelines
'We think it is absolutely crucial that we listen to our guests,' company statement reads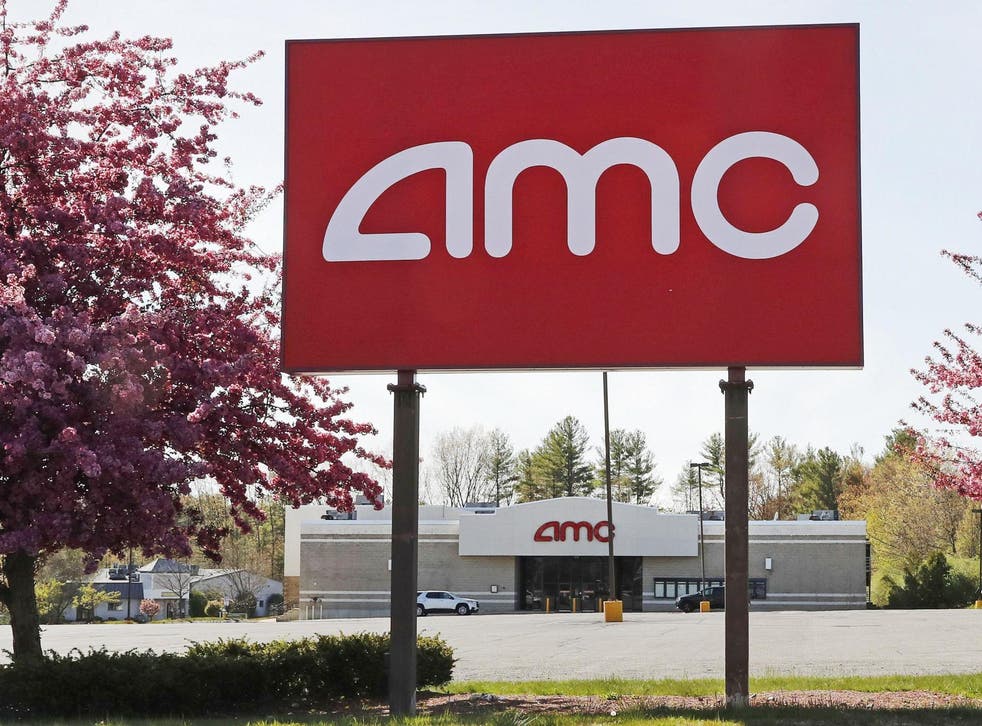 Cinema chain AMC has announced that it will now require customers to wear face masks in its theatres, after previously saying it would not make the practice mandatory.
The world's largest cinema exhibitor recently announced that it will be opening 450 of its venues on 15 July, at 30 per cent capacity, nearly four months after they originally closed, due to the coronavirus pandemic.
During an interview with Variety on Thursday, Adam Aron, the chief executive of AMC Entertainment, said that the cinema chain would not make wearing face masks mandatory, as it "did not want to be drawn into a political controversy."
Mr Aron added: "We thought it might be counterproductive if we forced mask wearing on those people who believe strongly that it is not necessary."
However, on Friday, CNN reporter Frank Pallotta announced that the cinema chain had reversed its decision, and would require customers to wear face masks at its locations.
Mr Pallotta tweeted: "JUST IN: AMC is reversing course. It will require its guests to wear masks at its theaters nationwide when it reopens on July 15."
After the original decision was announced on Friday, politicians and health experts criticised the policy, and Republican senator John Barrasso told CNBC: "I have a lot of concerns about that."
Mr Barrasso added: "You're talking about a confined space where people are there for extended periods of time, breathing essentially the same air."
The senator was previously the president of the Wyoming Medical Society, and he told the outlet that in a closed setting like a cinema "people's increased risk is there. People ought to be wearing masks in those situations."
Twitter users also criticised the cinema chain's policy, and epidemiologist and public health scientist at Harvard University, Eric Feigl-Ding, tweeted: "PANDEMIC IS NOT POLITICAL.
"As an epidemiologist, what @AMCTheatres is doing is incredibly dangerous. Public health scientists fight like mad to save lives, all so @CEOAdam can squander it all. Also, you make $9.6 mil/year, but your AMC frontline workers facing the epidemic don't," he wrote.
However, AMC released a statement on Friday, outlining that its locations would now require customers to wear face masks, after listening to the backlash over the past couple of days.
"This announcement prompted an intense and immediate outcry from our customers, and it is clear from this response that we did not go far enough on the usage of mask," the statement read.
"At AMC Theatres, we think it is absolutely crucial that we listen to our guests. Accordingly, and with the full support of our scientific advisors, we are reversing course and are changing our guest mask policy.
"As we reopen theatres, we now will require that all AMC guests nationwide wear masks as they enter and enjoy movies at our theatres. The speed with which AMC moved to revise our mask policies is a reflection of our commitment to the safety and health of our guests."
The use of face masks has become politicised in recent months, and president Donald Trump and many of his followers have refused to wear one, as they see it as a restriction on their personal freedom, according to the New York Times.
On Wednesday, a supporter of the president, Brandon Straka, was kicked off an American Airlines flight after he refused to wear a mask, and he has now been banned from flying with them until they lift their guidance on wearing masks onboard.
American Airlines told the Independent: "We are committed to protecting the safety and well-being of our customers and team members, which is why we strengthened enforcement of our policy for required face coverings on board."
According to a tracking project hosted by Johns Hopkins University, there are now more than 2.1 million people who have tested positive for coronavirus in the US. The death toll has reached at least 118,519.
Register for free to continue reading
Registration is a free and easy way to support our truly independent journalism
By registering, you will also enjoy limited access to Premium articles, exclusive newsletters, commenting, and virtual events with our leading journalists
Already have an account? sign in
Register for free to continue reading
Registration is a free and easy way to support our truly independent journalism
By registering, you will also enjoy limited access to Premium articles, exclusive newsletters, commenting, and virtual events with our leading journalists
Already have an account? sign in
Join our new commenting forum
Join thought-provoking conversations, follow other Independent readers and see their replies