Amelia Earhart: New footage may shed light on fate of aviation pioneer who disappeared 80 years ago
Research group hopes film will support theory that legendary pilot did not crash into Pacific but may have become an island castaway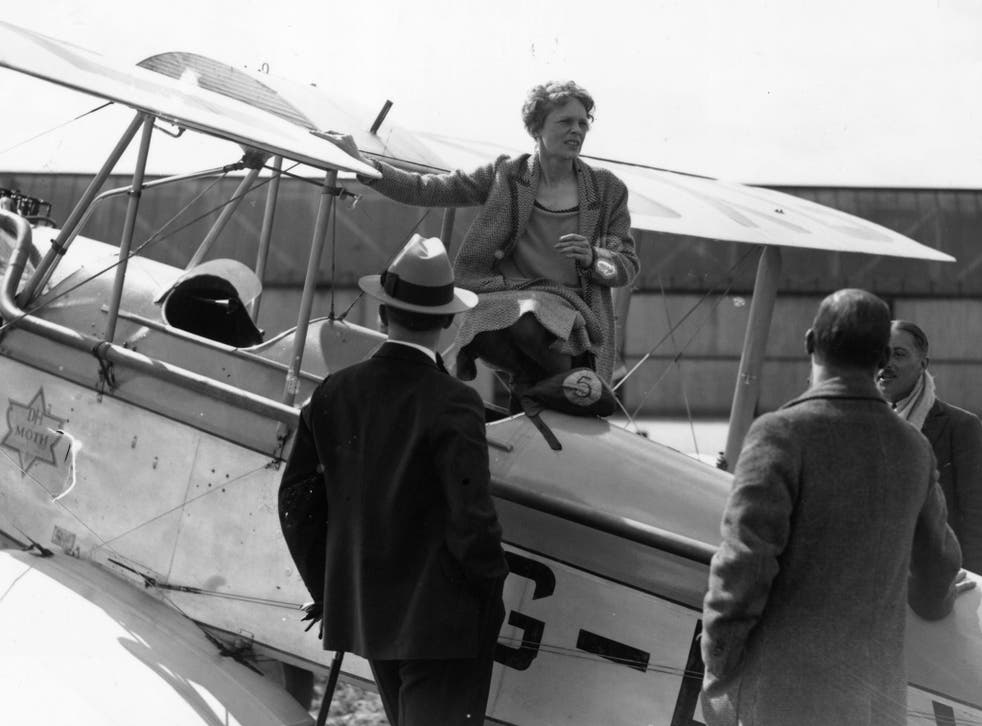 It is one of aviation's great mysteries: whatever happened to Amelia Earhart?
Hard evidence regarding what became of the pioneering American pilot – who disappeared over the Pacific while attempting to become the first woman to fly around the globe in 1937 – remains tantalisingly elusive more than 80 years on.
Now, researchers are hoping newly acquired video footage may help them solve the eight-decade-old riddle.
A reel of 16mm film showing Ms Earhart's Electra aircraft being refuelled on the island of New Guinea could offer vital clues, say experts with the International Group for Historic Aircraft Recovery (TIGHAR).
That pitstop came shortly before the then 39-year-old and her navigator Fred Noonan took off for the island of Howland on 2 July 1937 – a trip they were never to complete.
Amelia Earhart: Life in pictures

Show all 8
TIGHAR researchers have long disputed the commonly held theory that the aircraft simply ran out of fuel and crashed into the ocean, suggesting the pair most likely landed on the uninhabited Gardner Island – now known as Nikumaroro – where they probably perished after living briefly as castaways.
A series of expeditions to the island by the group have resulted in some evidence for the theory, including the discovery of an aluminium panel which they believe perfectly matches a patch that was used to replace a damaged window in the Electra's cabin.
They now hope that by enhancing and zooming in on the new film footage, they will be able to determine once and for all if this panel was that patch, the Daily Telegraph reports.
If it was, they say, it will be the most compelling evidence yet that Ms Earhart made it to the island.
The footage itself was taken by a mining engineer on New Guinea and, until now, has been in the ownership of a woman who acquired it many years later as part of a divorce settlement.
Support free-thinking journalism and attend Independent events
She contacted the TIGHAR in 2008 but it took a decade of negotiating a price before she sold the film to the group.
It has now launched a drive to raise the $2,000 (£1,500) needed to have the film scanned at high resolution and rendered into digital format.
Register for free to continue reading
Registration is a free and easy way to support our truly independent journalism
By registering, you will also enjoy limited access to Premium articles, exclusive newsletters, commenting, and virtual events with our leading journalists
Already have an account? sign in
Register for free to continue reading
Registration is a free and easy way to support our truly independent journalism
By registering, you will also enjoy limited access to Premium articles, exclusive newsletters, commenting, and virtual events with our leading journalists
Already have an account? sign in
Join our new commenting forum
Join thought-provoking conversations, follow other Independent readers and see their replies