America's oldest park ranger beaten and robbed of prized presidential coin
Betty Reid Soskin, 94, was honoured personally by President Barack Obama last year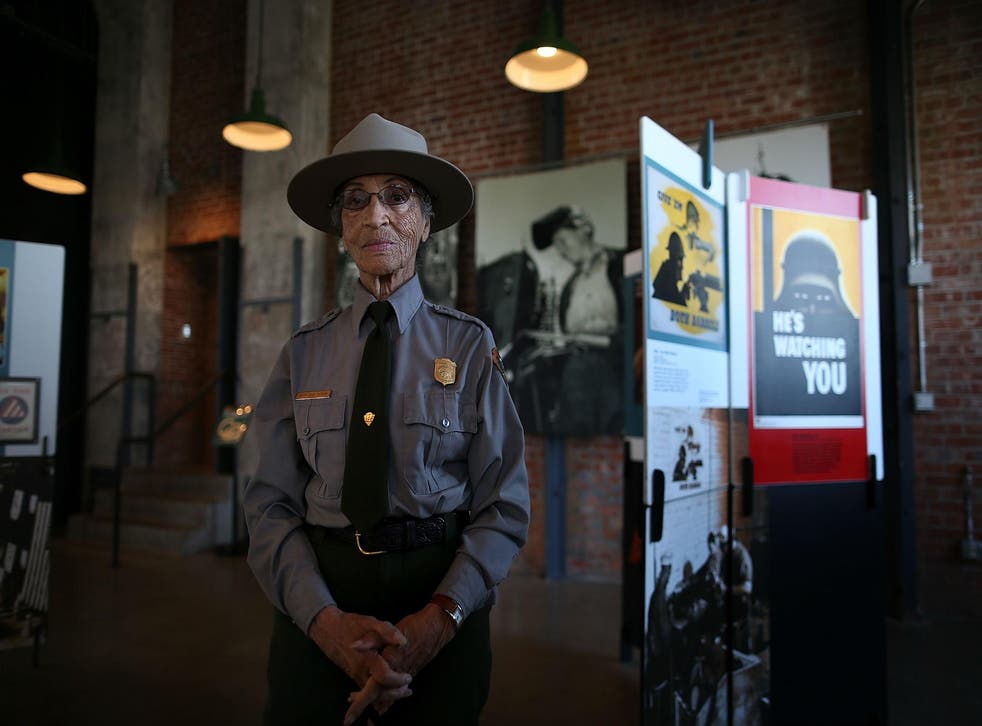 The oldest serving park ranger in the US has been beaten and robbed at her home in Richmond, California, by a thief who stole her prized possession: a commemorative coin given to her personally by President Barack Obama.
Betty Reid Soskin, 94, is a ranger at the Rosie the Riveter WWII Home Front National Historical Park in Richmond, where she gives tours explaining the work of women in factories furing World War Two. The great-granddaughter of slaves, she worked as a shipyard clerk during the war and later owned a record shop with her late husband, joining the park service at 85. Last December, she was honoured at the national tree lighting ceremony in Washington DC, where Mr Obama presented her with a coin embossed with the presidential seal.
The attack took place at around midnight on Monday, when Ms Soskin woke up to find a man standing over her bed with a torch. When she reached for her mobile phone to call for help, the man grabbed the phone, dragged Ms Soskin down a hallway and punched her several times as she screamed.
Finally, she was able to lock herself in the bathroom, where she armed herself with a hot iron. When the intruder left, she emerged to find several of her possessions had been stolen, including the distinctive coin.
The White House has reportedly promised to replace the coin, though Ms Soskin is keen to find the original. "If I can get that coin back I think I can forgive anything," she told local news station KTVU.
Join our new commenting forum
Join thought-provoking conversations, follow other Independent readers and see their replies