American Airlines flight diverted after passenger refuses to stop doing pull-ups on overhead compartment
'The flight attendant probably asked him about three or four times to sit down and he refused to sit down and then he really got verbally abusive with her, starting calling her names,' eyewitness says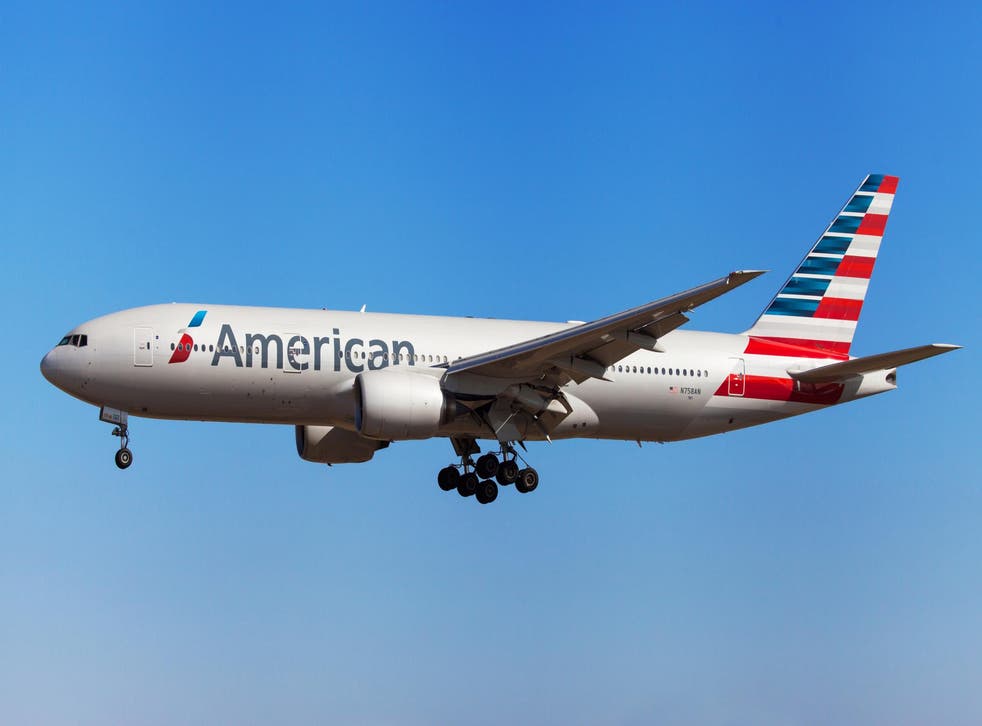 A flight had to be diverted after a passenger reportedly refused to stop doing pull-ups on an overhead compartment.
American Airlines flight 2763 from Phoenix to Boston was forced to land in Kansas City so authorities could escort the unruly passenger off the plane.
Eyewitness David Markoski told the WBZ-TBV news channel that the man, who has not been named, boarded the plane with two dogs and appeared to be drunk.
As he placed his bags in the overhead compartment he began leaning against it leading to another passenger sarcastically asking if he was going to do pull-ups.
"The guy actually grabbed on to it and started doing some pull ups on the plane in front of everybody," Mr Markoski said.
When a flight attendant asked him to stop, the passenger became verbally abusive, he added.
"He would not sit down. The flight attendant probably asked him about three or four times to sit down and he refused to sit down and then he really got verbally abusive with her, starting calling her names," he said.
World news in pictures

Show all 50
As a result, the plane's pilots were forced forced to land at Kansas City and law enforcement officers boarded the place to escort the passenger off.
However, the man was not charged and the plane then continued on to Boston as planned.
An American Airlines spokesperson confirmed to The Independent that the flight was diverted but could not say why.
Register for free to continue reading
Registration is a free and easy way to support our truly independent journalism
By registering, you will also enjoy limited access to Premium articles, exclusive newsletters, commenting, and virtual events with our leading journalists
Already have an account? sign in
Register for free to continue reading
Registration is a free and easy way to support our truly independent journalism
By registering, you will also enjoy limited access to Premium articles, exclusive newsletters, commenting, and virtual events with our leading journalists
Already have an account? sign in
Join our new commenting forum
Join thought-provoking conversations, follow other Independent readers and see their replies