Ivy League economist 'suspected of terrorism' while doing maths aboard American Airlines plane
His seat neighbour incorrectly identified his equations for another language or code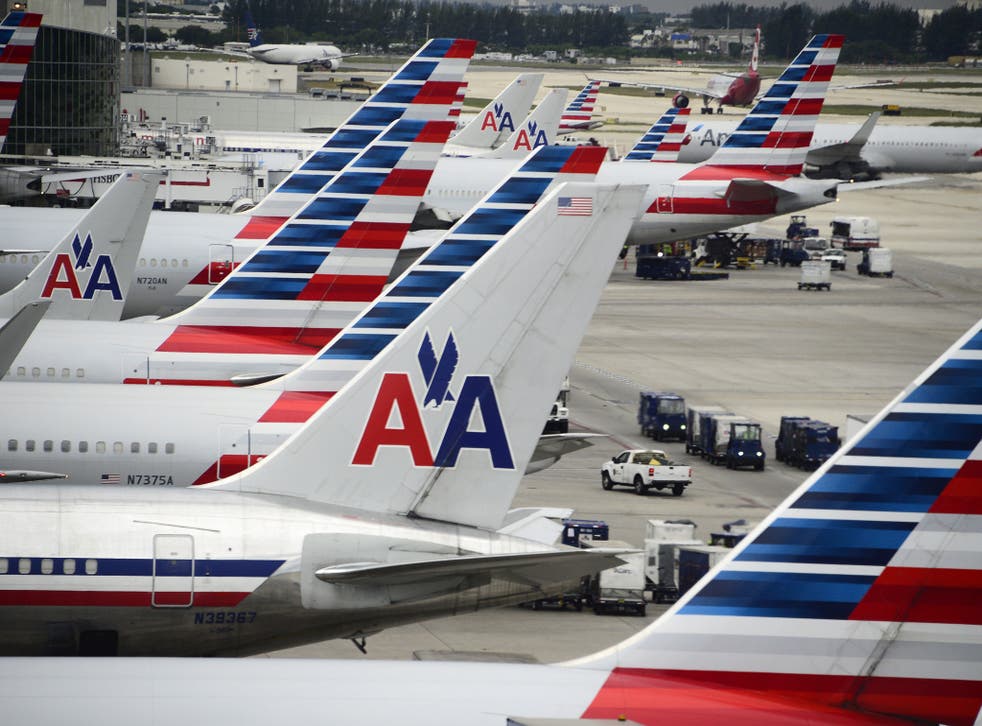 An Ivy League economist was escorted off an American Airlines plane after a fellow passenger incorrectly identified the mathematical equations he was scrawling for Arabic script, and suspected him of terrorism.
Italian economist Guido Menzio, 40, was en route to Syracuse to catch a connecting flight to Ontario, where he was scheduled to present a paper at Queen's University. His neighbor had witnessed him scribbling the equations and subsequently handed a flight attendant a note. The unidentified passenger had tried to make small talk with Mr Menzio, who was too focused on working out the maths he was about to present at the university, according to the Washington Post.
The plane remained on the tarmac for an extended period of time, as the passenger wary of Mr Menzio had feigned sickness, and the pilots steered the craft back to the gate. Airline personnel escorted the passenger off, but shortly after requested Mr Menzio to also step out of the plane.
American Airlines spokesman Casey Norton told the Post that the passenger, whom he was not at liberty to identify over privacy concerns, revealed that she had felt ill because of the perceived behaviour of her neighbour, Mr Menzio, an associate professor of economics at the University of Pennsylvania.
The most powerful Muslims in the world

Show all 9
Mr Menzio was questioned by "some sort of agent" who told him he was suspected of terrorism, but he was ultimately deemed not a "credible threat" after showing what he had been writing.
Although Mr Menzio said he was "treated respectfully throughout", he criticised airline protocols that fail to collect sufficient intelligence in situations like these. Airlines have "a security protocol that is too rigid - in the sense that once the whistle is blown everything stops without checks - and relies on the input of people who may be completely clueless," he said.
Video shows Muslims kicked off flight
In April, Southwest Airlines came under scrutiny after ejecting a University of California, Berkeley student, Khairuldeen Makhzoomi, who passengers overheard speaking Arabic before takeoff.
Mr Makhzoomi did not sue the airline, however; he only wanted an apology.
"Human dignity is the most valuable thing in the world, not money," he said. "If they apologised, maybe it would teach them to treat people equally."
Register for free to continue reading
Registration is a free and easy way to support our truly independent journalism
By registering, you will also enjoy limited access to Premium articles, exclusive newsletters, commenting, and virtual events with our leading journalists
Already have an account? sign in
Register for free to continue reading
Registration is a free and easy way to support our truly independent journalism
By registering, you will also enjoy limited access to Premium articles, exclusive newsletters, commenting, and virtual events with our leading journalists
Already have an account? sign in
Join our new commenting forum
Join thought-provoking conversations, follow other Independent readers and see their replies