American anti-vaxxers quarantined after children contract measles in Costa Rica's first case for 13 years
The parents, both of whom are American citizens and have five more children, never vaccinated their kids for measles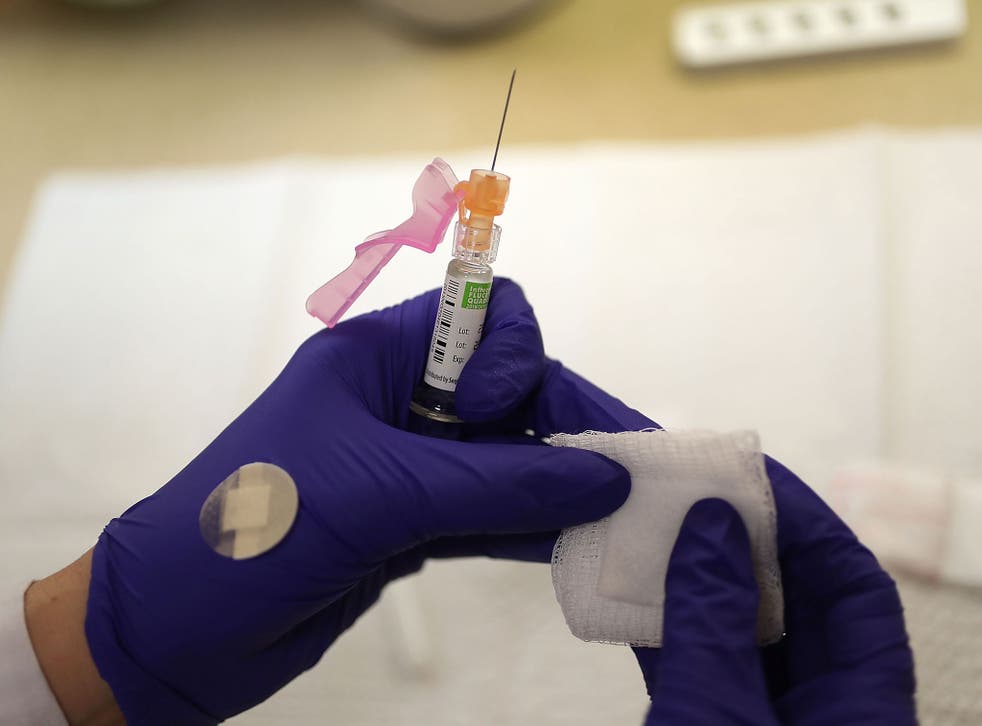 Two American children who had not been vaccinated by their parents have fallen ill with measles in Costa Rica, in the first case to originate in the country for 13 years.
The Ministry of Health announced that it tested four American children between the ages of three and 10, who displayed symptoms of the disease after being treated at a clinic in the Cóbano region. Two of them tested positive.
The parents, who are American citizens with five more children, never vaccinated their kids for measles.
The case is the first time an individual contracted the measles virus while residing in Costa Rica since 2006.
On Thursday, Patronato Nacional de la Infancia (PANI), Costa Rica's the child welfare agency, placed the family of 11 under tight quarantine in Cabuya de Cóbano to prevent them from spreading the virus.
The famous faces of the anti-vaccine movement

Show all 7
"The children were treated at the CCSS (Social Security) Cóbano Clinic, have had a fever since 15 March and skin breakouts since the 18th," the Health Ministry said in a statement.
It is suspected that the children contracted measles from an American woman who visited the family before leaving the island on 12 March.
Costa Rican officials said national surveillance protocol would be used to determine if additional actions need to be taken to prevent the spread of the virus.
"There will not be an epidemic of measles in our country," Daniel Salas Peraza, the minister of health, told Tico Times. "But obviously, we don't want any child to suffer from measles or face the complications measles can cause."
The Health Ministry believes there is no relationship between the four suspected cases and the French family that reintroduced measles to Costa Rica last month. Those cases, Costa Rica's first since 2014, also involved an unvaccinated child.
It is investigating whether the infected American children came in contact with any other individuals. They have not attended school in Costa Rica.
Patricia Vega, PANI executive president, said the child welfare agency has the authority to force vaccination on the children if they believe the children's rights to health and education are at risk.
"We have already pronounced on our power to force the children to be vaccinated. In this case, what we ordered was that the local office initiate a special protection process, which means that the PANI will visit the family to assess if there are any violation of the rights of the children; in this case, health and education," Ms Vega told Q Costa Rica.
Support free-thinking journalism and attend Independent events
According to the US Centers for Disease Control and Prevention, measles is an airborne viral infection that is highly contagious. It is spread when an infected person sneezes or coughs and early symptoms include a fever, cough, runny nose and red eyes before a rash breaks out.
Join our new commenting forum
Join thought-provoking conversations, follow other Independent readers and see their replies