American Sniper Chris Kyle trial: Alleged killer Eddie Ray Routh comes face to face with potential jurors as hearing starts in Texas
Defence lawyers have said their client was insane and not guilty of murder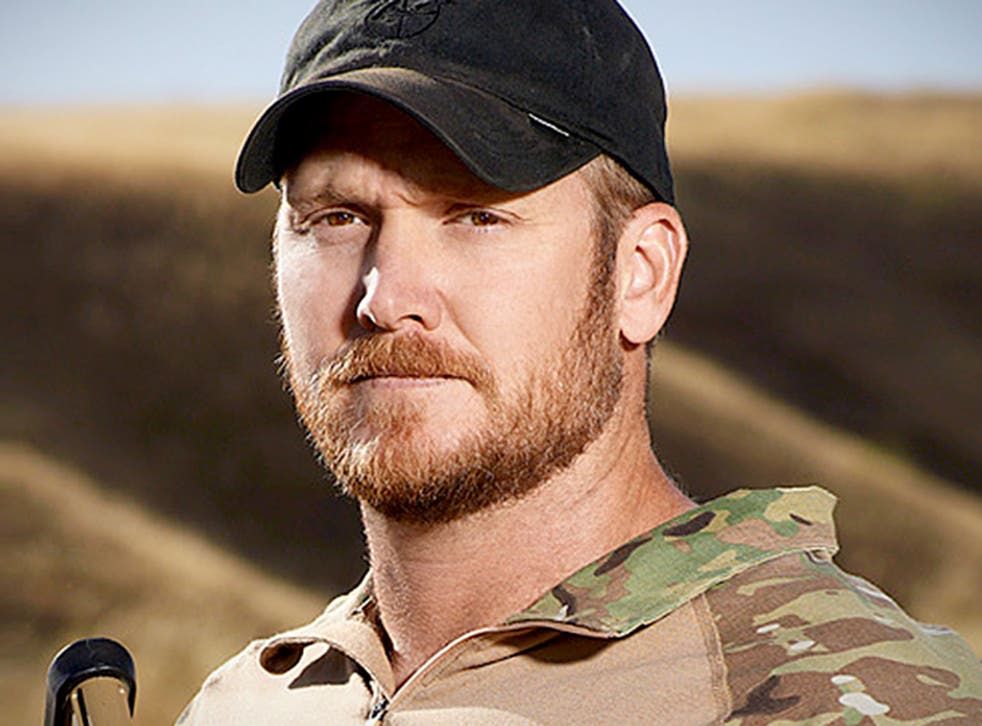 The man accused of shooting dead "American Sniper" Chris Kyle today came face to face with some of the people who may decide his fate as the trial process formally started in Texas.
As jury selection began in Stephenville, Eddie Ray Routh, who is charged with killing Mr Kyle and his friend Chad Littlefield, was brought into the court where up to 60 potential jurors were seated. Mr Routh, his hair closely cropped, stood and faced them.
More than 800 residents of Texas's Erath Country have been called a potential jurors in the trial Mr Routh, a mentally unstable former US Marine. The 27-year-old is charged with killing Mr Kyle and Mr Littlefield, at a shooting range 70 miles south of Fort Worth in February 2013.
Mr Kyle and Mr Littlefield had taken Mr Routh to the shooting range to help deal with mental anguish, which Mr Routh's family said was brought on by post-traumatic stress disorder, Reuters reported.
Potential jurors will fill out questionaries this week and on Monday the jurors will be questioned by lawyers.
A key issue will be whether Mr Routh will be able to receive a fair trial.
The release of the movie American Sniper, featuring Bradley Cooper as Mr Kyle, has broken box office records and drawn widespread attention to Mr Kyle's status as the deadliest sniper in US military history – said to have killed more than 200 people.
Lawyers for Mr Routh, a troubled military veteran himself, have sought to have the trial moved out of the area. They will likely argue that the release of the movie has made it harder for their client to receive a fair hearing.
On Thursday, six potential jurors said they had already made their mind up that Mr Routh was guilty of the shooting and were excused from taking part in the trial.
District Judge Jason Cashon told the pool of potential jurors that it did not matter if they had seen the movie, directed by Clint Eastwood. Yet he said: "You have to listen to the evidence."
Mr Routh's relatives said he was hospitalised at a mental institution shortly before the shootings. His court-appointed attorney, Warren St John, has previously said he will try to show that Mr Routh was insane at the time of the alleged incident, and therefore not guilty of murder.
After the alleged incident at the shooting range, Mr Routh is accused of stealing Mr Kyle's truck and driving it to the home of Mr Routh's sister. Mr Routh was arrested that day and has been jailed in Erath County ever since.
In addition to their appeal to have the location of the trial moved, defence lawyers have also sought a delay in proceedings. "This request is not made for reason of delay, but in the interest of justice, due process and the notion of fair play," the defence lawyers had said.
The movie American Sniper, based on 38-year-old Mr Kyle's autobiography, has so taken more than $250m and been nominated for six Oscar awards.
Yet it has also sparked a heated debate about the US's role in Iraq and whether or not Mr Kyle should be portrayed as a hero, rather than a member of an invading army.
The American-Arab Anti-Discrimination Committee said the movie has led to violent threats against its members, and asked Mr Cooper and Mr Eastwood to denounce the hateful language.
Follow Andrew Buncombe on Twitter: @AndrewBuncombe
Join our new commenting forum
Join thought-provoking conversations, follow other Independent readers and see their replies