Police raid huge Amish party and arrest 75 teens for underage drinking
Arrests send shockwaves through tight-knit community which is now wondering whether it should let young people participate in Rumspringa - a period when they can experience non-Amish life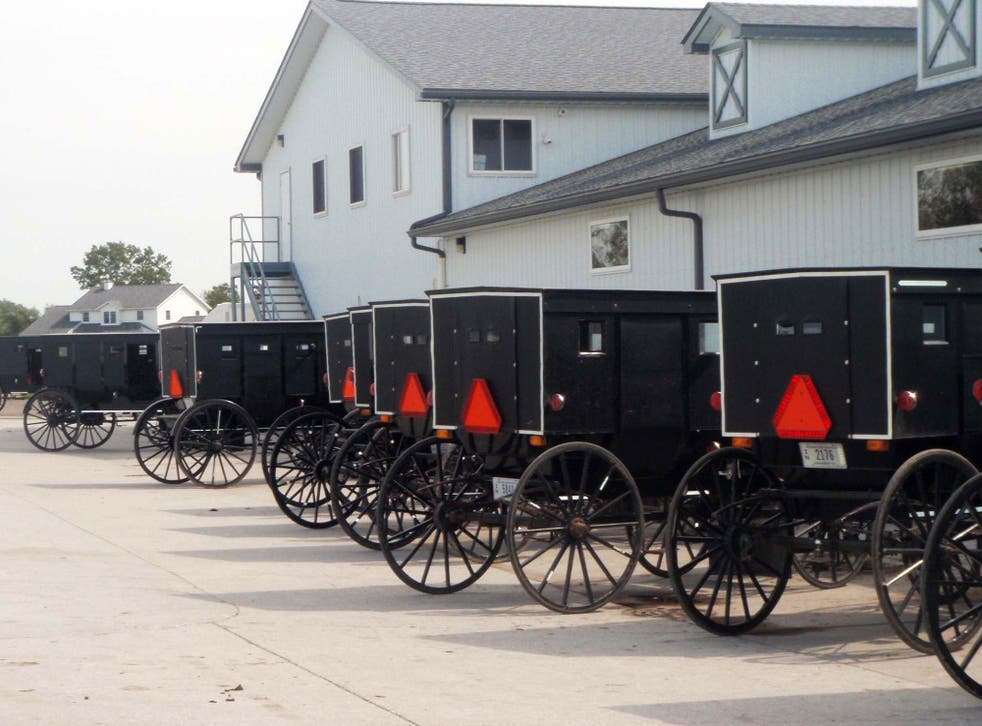 Police arrested more than 70 people in Ohio's Amish country at an outdoor party that was expected to draw hundreds of Amish youth.
Concerned parents tipped off the Holmes County Sheriff's Office, warning of a huge party that was expected to bring in more than 1,000 Amish youth from neighbouring states.
More than 40 officers from surrounding counties raided the Hardy Township field late Saturday night and arrested 75 adults and juveniles for underage alcohol possession. Several received additional charges of resisting arrest. Two people were hospitalised for alcohol-related illness.
"Had a couple undercover officers go in to look for underage drinking and drugs," Holme's County Sheriff's Capt Doug Hunter told Fox 8. "They weren't in there very long until they called and said, 'Hey, we have a lot of underage drinking going on'."
The Amish are a Christian sect whose members shun modern convenience in favour of an old-fashioned farming life.
Party organisers rented the property from Clarence White, and charged $25 for entry. And while Mr White did offer security, he insisted that organisers did not ask him to verify the ages of the partygoers. Still, he believed he kept the Amish youth from danger.
"It gives them a safe place. They're not out in the road, and everybody knows they're going to party," Mr White said. "They like to drink their beer and everything, so they're going to party."
Amish leadership in the area are now calling into question the status of "Rumspringa" — a Pennsylvania Dutch term used for the time period in which unbaptised youth get to experience non-Amish life before deciding to commit to the church.
"We're working with the Amish leaders of the churches and the community to try to keep their young children from doing this," Mr Hunter said, "but it's been kind of a heritage with the Amish to go out and do this kind of thing."