Amtrak crash: Train 'was travelling double the speed limit'
Payton Guion
Thursday 14 May 2015 06:42 Comments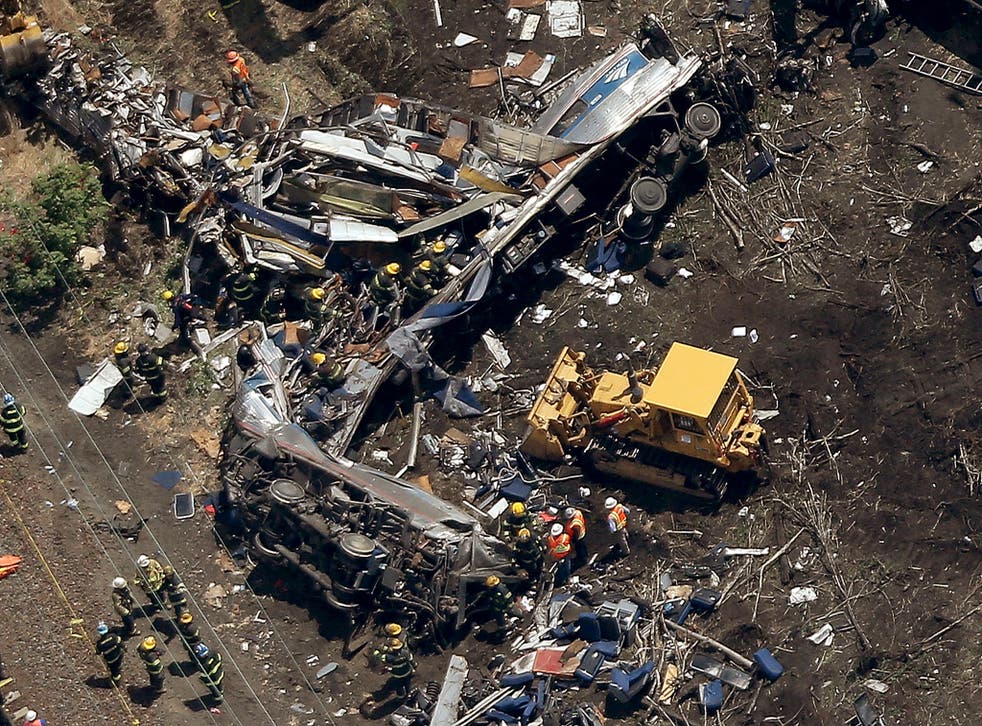 The National Transportation Safety Board has said the Amtrak train that crashed Tuesday night killing at least seven people was travelling more than double the speed limit.
Robert Sumwalt, board member of the NTSB, said that right before the accident the Amtrak train was moving at a speed of 106 mph on a portion of track where the speed limit was 50 mph.
The train derailed in Philadelphia at around 9:21 pm on Tuesday as it going around a left-hand curve, Mr Sumwalt said. Seven people have been confirmed dead and several others still are missing. More than 200 passengers were taken to the hospital.
The NTSB, which will continue investigating on-site for at least a week, also determined that the engineer applied the emergency brakes just before the train derailed.
In pictures: Amtrak Philadelphia train crash

Show all 15
Mr Sumwalt said the NTSB will be investigating several factors to determine the cause of the crash, including the operations and condition of the train, and the signals.
"Our mission to to find out not only what happened but why it happened so we can prevent it from happening again," Mr Sumwalt said.
Register for free to continue reading
Registration is a free and easy way to support our truly independent journalism
By registering, you will also enjoy limited access to Premium articles, exclusive newsletters, commenting, and virtual events with our leading journalists
Already have an account? sign in
Join our new commenting forum
Join thought-provoking conversations, follow other Independent readers and see their replies