Anchorman fired after 'Let's get the f*** out of here' comment made on air
Justin Kraemer made the mistake just after he finished presenting KSN News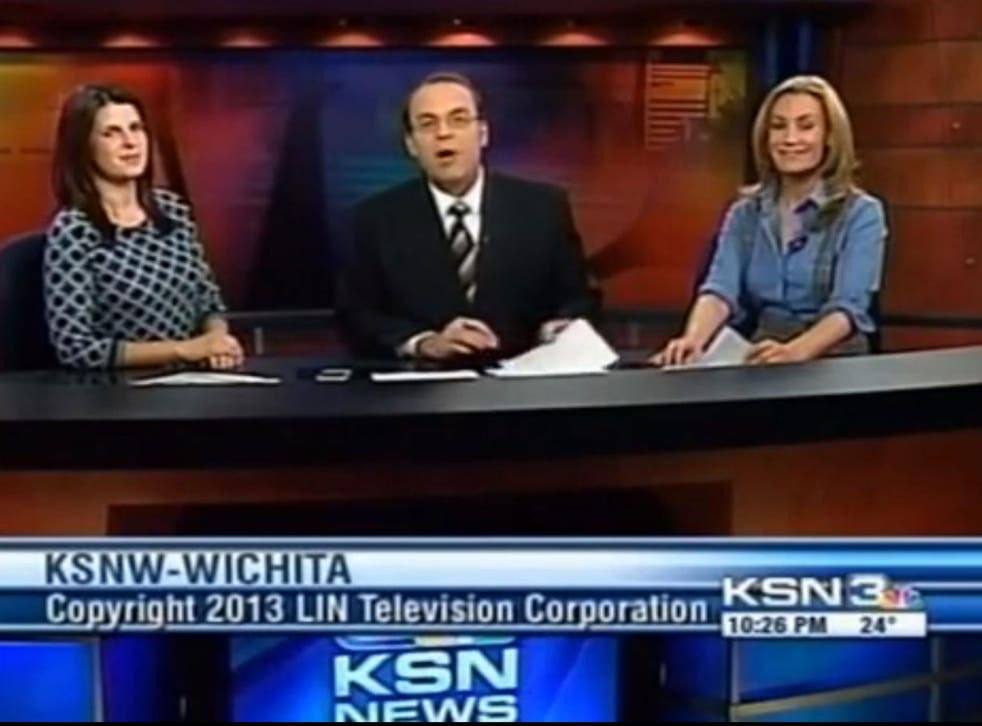 A news anchor has been sacked after accidentally signing off a broadcast with: "Let's get the f*** out of here" at the end of a KSN Saturday evening show.
Justin Kraemer was finishing up a Saturday night broadcast of KSN News when the expletive was aired. The scripted aspect of the show had finished, the camera had cut away from the anchors and the end of broadcast music had been played. However, Mr Kraemer still had his microphone on when he made the comment, which could be clearly heard as the programme finished.
Speaking to The Wichita Eagle, Mr Kraemer said he felt embarrassed by the incident. "I did something extraordinarily unprofessional. It's something that's drilled into you from the minute you start in this business to always consider the microphone is hot," he said.
KSN removed him from his position on Monday, Mr Kraemer told the paper. His mistake has since gone viral and was mentioned on ABC show Jimmy Kimmel Live later that evening. Host Jimmy Kimmel said: "At the end of their 10 o'clock news on Saturday, anchorman Justin Kraemer said something I think many of us say at the end of our workday. Unfortunately for him, he said it on live television."
"It's a fascinating process to go viral," Mr Kraemer added. "I'm not sure I would wish it on anybody, but honestly I really don't know how to put into words how surreal and bizarre the last few days have been."
However, Mr Kraemer appeared confident that he is "going to end up landing on my feet", and hinted that there may have already been plans for him to leave KSN before he was fired.
The station will not be fined by the Federal Communications Commission because the expletive was aired after 10pm.
Join our new commenting forum
Join thought-provoking conversations, follow other Independent readers and see their replies