Angelina Jolie criticises Donald Trump's refugee policy
'Refugees are men, women and children caught in the fury of war, or the cross hairs of persecution. Far from being terrorists, they are often the victims of terrorism themselves'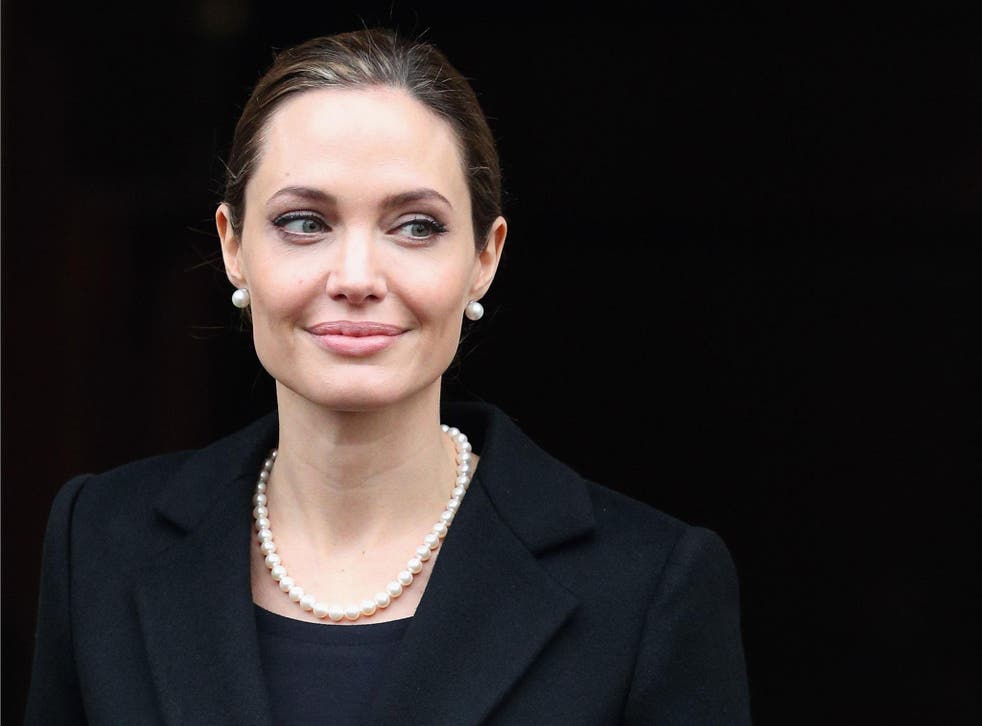 Angelina Jolie has criticised Donald Trump's ban on refugees from seven Muslim-majority nations entering the US.
"Refugees are men, women and children caught in the fury of war, or the cross hairs of persecution," Jolie writes in The New York Times. "Far from being terrorists, they are often the victims of terrorism themselves."
Responding to Mr Trump's assertation that the executive order would stop terrorists from entering the US, Jolie says: "The global refugee crisis and the threat from terrorism make it entirely justifiable that we consider how best to secure our borders.
"Every government must balance the needs of its citizens with its international responsibilities. But our response must be measured and should be based on facts, not fear."
Vocal protests at US airports attack Donald Trump's executive action
The UN refugee agency's special envoy adds: "As the mother of six children, who were all born in foreign lands and are proud American citizens, I very much want our country to be safe for them, and all our nation's children."
Jolie notes refugees are subject to "the highest level of screenings of any category of traveller" to the US, which includes "months of interviews, and security checks carried out by the FBI, the National Counterterrorism Centre, the Department of Homeland Security and the State Department."
"Furthermore," she adds, "only the most vulnerable people are put forward for resettlement in the first place: survivors of torture, and women and children at risk or who might not survive without urgent, specialised medical assistance."
Refugee crisis - in pictures

Show all 27
Jolie warns: "If we send a message that it is acceptable to close the door to refugees, or to discriminate among them on the basis of religion, we are playing with fire.
"We are lighting a fuse that will burn across continents, inviting the very instability we seek to protect ourselves against."
She concludes: "Shutting our door to refugees or discriminating among them is not our way, and does not make us safer. Acting out of fear is not our way. Targeting the weakest does not show strength."
Register for free to continue reading
Registration is a free and easy way to support our truly independent journalism
By registering, you will also enjoy limited access to Premium articles, exclusive newsletters, commenting, and virtual events with our leading journalists
Already have an account? sign in
Register for free to continue reading
Registration is a free and easy way to support our truly independent journalism
By registering, you will also enjoy limited access to Premium articles, exclusive newsletters, commenting, and virtual events with our leading journalists
Already have an account? sign in
Join our new commenting forum
Join thought-provoking conversations, follow other Independent readers and see their replies