Animal abuse investigation launched after woman 'posts picture of dog with mouth taped shut'
Defending her actions, she wrote: 'Don't panic everyone it was only for a minute but [the dog] hasn't barked since. POINT MADE!'
Samuel Osborne
Saturday 28 November 2015 12:08 Comments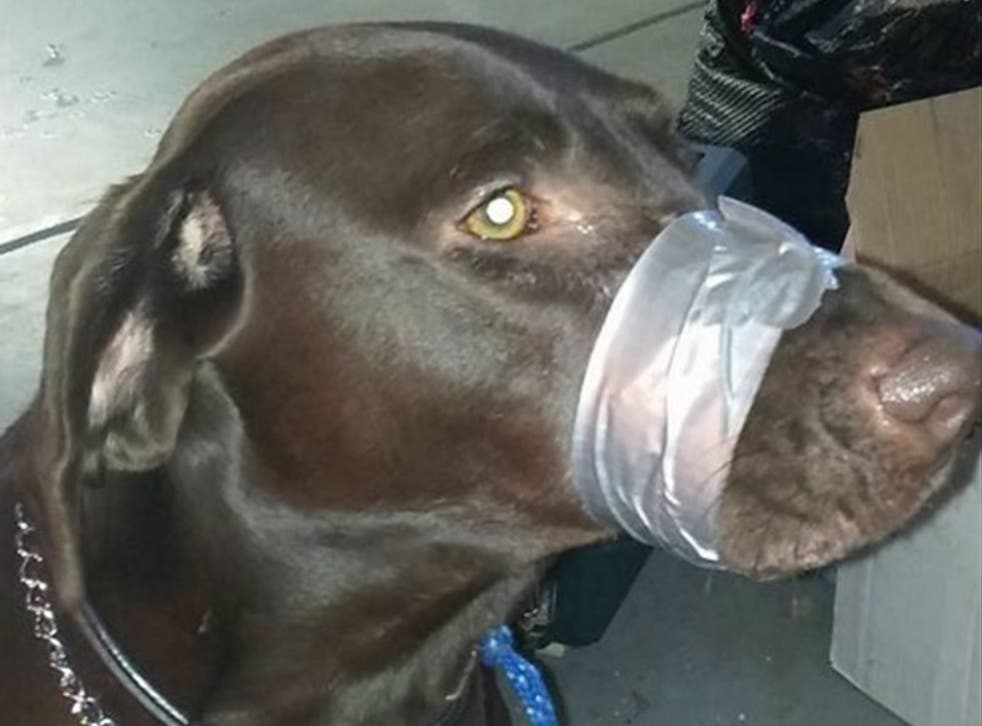 An animal abuse investigation is underway after a picture was posted on Facebook of a dog's mouth taped shut.
The picture, captioned "This is what happens when you don't shut up!" was posted on a Facebook account operated by Katie Brown, from South Daytona.
The post has been shared more than 80,000 times and has attracted a slew of negative comments.
In response to someone who commented "Katie assure everyone you did not do this", Ms Brown replied: "I can't lie I did it for 60 seconds. It was time out and no more barking."
Where not to visit if you love animals

Show all 9
Defending her actions, she later commented on her own picture to say: "Really people. Some dogs need a muzzle so they don't bite someone's child!"
In a follow-up post, she wrote: "Don't panic everyone it was only for a minute but [the dog] hasn't barked since. POINT MADE!"
The City of South Daytona's Facebook page said the police department has been made aware of the incident and South Daytona Animal Control is investigating.
"Wow. Love the outpouring of concern for the dog shown in disturbing Facebook posting," the City of South Daytona posted. "Thank you. Good people with good hearts want to help. SDPD is currently investigating."
"We have been overwhelmed with messages and emails. You can help us out by not sending further messages. Will update when we have information."
Register for free to continue reading
Registration is a free and easy way to support our truly independent journalism
By registering, you will also enjoy limited access to Premium articles, exclusive newsletters, commenting, and virtual events with our leading journalists
Already have an account? sign in
Join our new commenting forum
Join thought-provoking conversations, follow other Independent readers and see their replies