Anne Frank memorial in US vandalised with swastika stickers
Wassmuth Center for Human Rights thanks public for its support following vandalism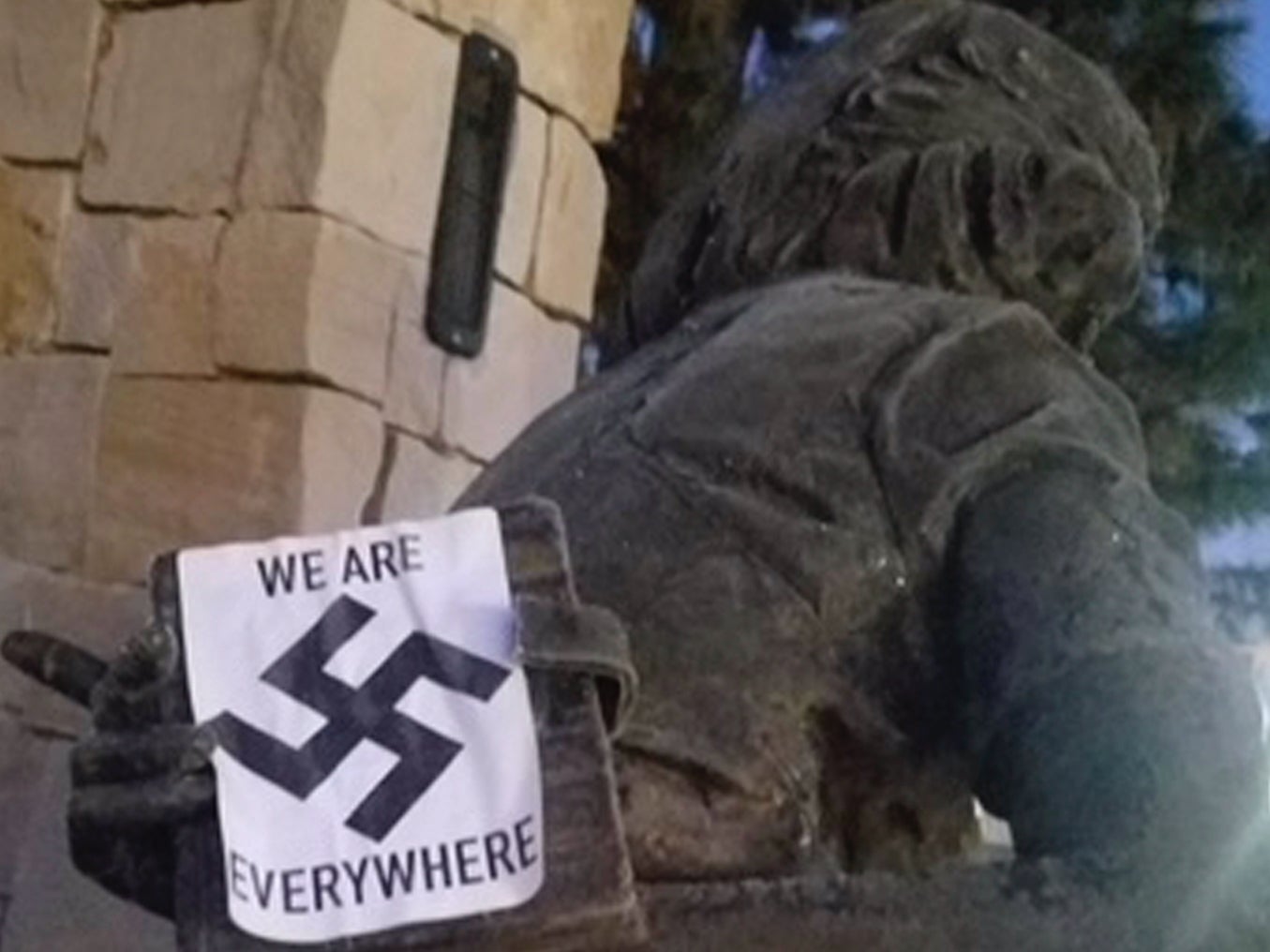 A memorial to Anne Frank in the US state of Idaho has been defaced by stickers showing swastikas.
The vandalism was found on Tuesday at the Anne Frank Human Rights Memorial in the city of Boise, Idaho.
Nine stickers with the Nazi symbol along with the words "we are everywhere" were later removed by police, according to the local television station KTVB.
One of them had been plastered to the diary the statue of Anne Frank is holding.
Boise mayor Lauren McLean described the incident as "shocking and disturbing", while Ryan Lee, the head of the city's police force, called it "absolutely reprehensible".
A representative of the Wassmuth Center for Human Rights, which manages the site, posted a message on Facebook on Wednesday saying: "I fear for what is happening to our community".
Dan Prinzing, the executive director of the centre, later told CNN that it was sad to see "such a blatant act of hate" in the "heart of the city".
Since the incident, members of the public have shown their support for the Wassmuth Center, with some people leaving bunches of flowers beneath the statue with messages of solidarity. 
As a result, the centre thanked the community for its kindness and encouraged people to "stand up" against "words that demean or marginalize members of our community".
The Anne Frank memorial, which was opened to the public in 2002, was also vandalised with anti-semitic graffiti three years ago.
Join our commenting forum
Join thought-provoking conversations, follow other Independent readers and see their replies