Anthony Jacob Weber: LA Sheriff's department shoot dead black teenager and say someone removed gun from his body
Investigators believe that while the deputies were waiting for backup to arrive someone in the crowd grabbed the gun from the scene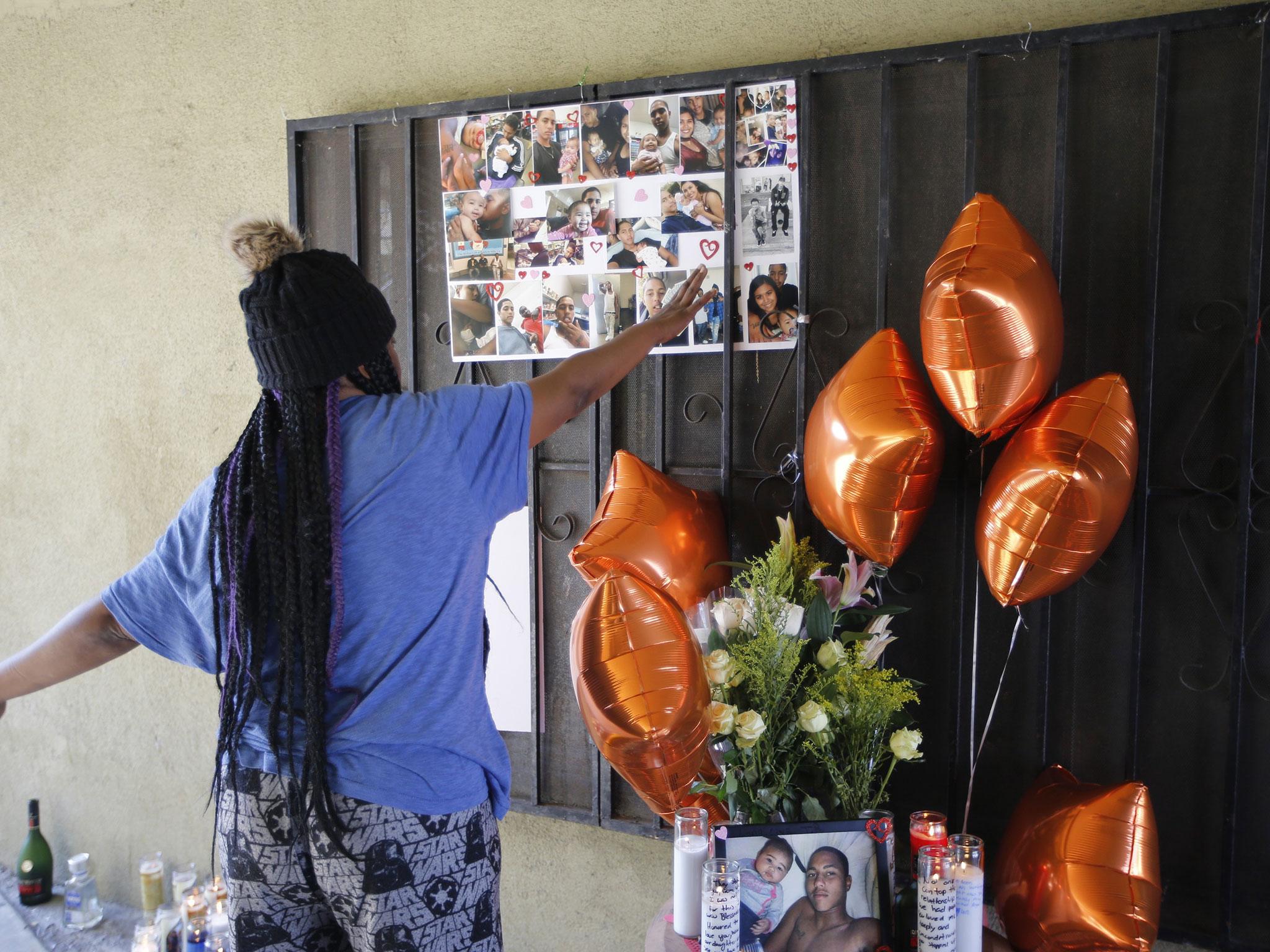 A Los Angeles County sheriff's deputy fatally shot a 16-year-old boy who was thought to have a gun tucked into his waistband and investigators believe someone in a crowd that rushed in after the shooting may have taken a gun from the teenager's body, officials said Monday.
Deputies were first called to the scene in South Los Angeles after someone called 911 Sunday night to report that a man had pointed a gun at his car and he believed he was going to be shot. Deputies encountered a 16-year-old boy who matched the suspect's description — a black man wearing a black T-shirt and jeans — and ordered him to stop, but the teen took off running in an apartment complex, detectives said.
The boy, who was identified by family members as Anthony Jacob Weber, appeared to have a gun tucked into his waistband and away from the deputies, sheriff's Capt. Chris Bergner said. A witness told detectives they remembered hearing the deputies yell out, "Don't reach for it!" but didn't know whether Weber had a gun, he said.
The deputies chased Weber into the courtyard of an apartment complex, where he turned around and reached for his waistband, Bergner said. As he turned around, a deputy opened fire, shooting off 10 rounds, the captain said. It was unclear how many times Weber was shot.
About 30 to 40 people flooded into the apartment complex's courtyard and surrounded the two deputies as Weber lay wounded on the floor, officials said. Investigators believe that while the deputies were waiting for backup to arrive someone in the crowd grabbed the gun from the scene.
"They believe that somebody reached in and may have taken a gun," Berger said at a news conference. The weapon hasn't been recovered.
The deputies weren't wearing body cameras or audio recorders, Bergner said. While the sheriff's department has not rolled out an official body camera program, hundreds of deputies own personal cameras they wear on duty.
World news in pictures
Show all 50
Sheriff's officials took an unusual step Monday by releasing an audio clip from the 911 call.
"I was just coming down the street and he came out of his gate....I didn't know if he was going to fire or not," the caller told a 911 dispatcher. The caller didn't give his name and sheriff's officials modified the audio to disguise his voice.
A makeshift memorial of candles, photos and balloons grew late Monday in the courtyard where the shooting took place. Friends wept as they left notes and memories of the teen, who was the father to an infant daughter.
"My son was a good son. He was a great brother. He had the biggest heart," Weber's mother, Demetra Johnson, said. "He had a 9-month old daughter, Violet, that lights up every time he walks in the room. He didn't deserve this. He don't (sic) have that kind of heart that deserve this kind of killing."
AP
Join our commenting forum
Join thought-provoking conversations, follow other Independent readers and see their replies