Self confessed 'tourniquet killer' Anthony Shore becomes US inmate to be executed this year
'To the family of my victims, I wish I could undo that past. It is what it is'
Jon Herskovitz
Friday 19 January 2018 02:26 Comments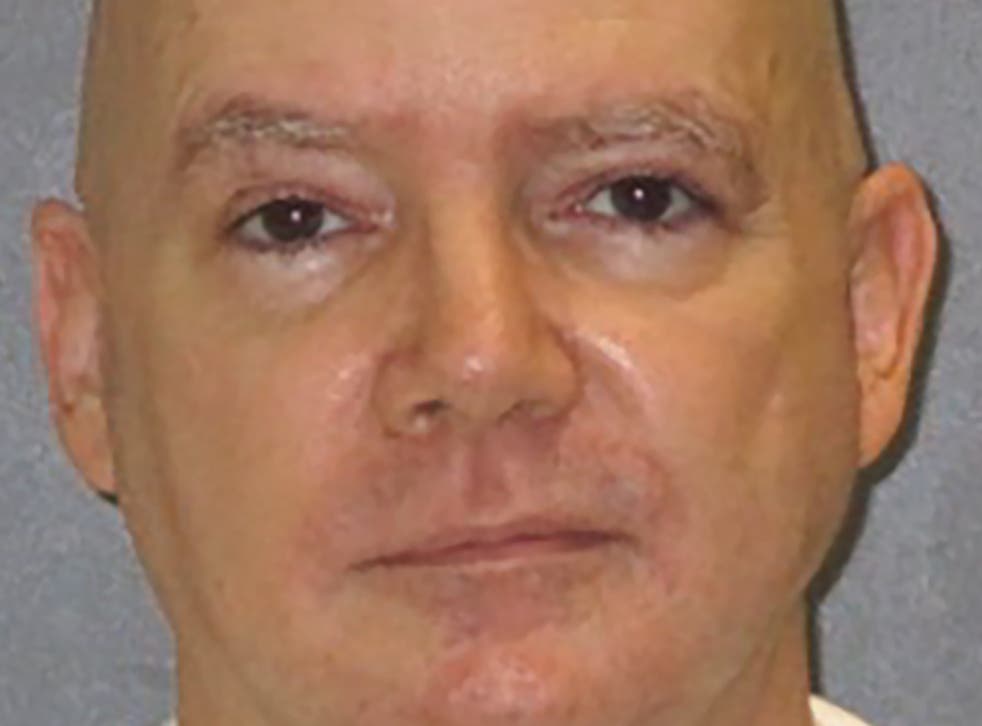 Texas put a man convicted of raping and murdering five girls and young women to death, using a tourniquet to torture and strangle his victims, in the first American execution of the year.
Anthony Shore, 55, was executed by lethal injection in the state's death chamber in Huntsville, dying at 6:28 pm said Robert Hurst, a spokesman for the Texas Department of Criminal Justice.
It was the 546th in the state since the US Supreme Court reinstated the death penalty in 1976, the most of any state.
Shore, whose murder spree dates back to the 1980s and 1990s, was dubbed the "tourniquet killer" for strangling his victims with handmade tourniquets, the Harris County District Attorney's office said.
"I'd like to take a moment to say I'm sorry," he said before he was executed.
"No amount of words could ever undo what I've done," Shore added. "To the family of my victims, I wish I could undo that past. It is what it is. God bless all of you, I will die with a clear conscience. I made my peace."
The crimes went unsolved for more than decade until Shore was arrested for sexually molesting two of his daughters and his DNA was put on file as a sexual predator, the district attorney's office said.
The DNA was tested against cold case files and proved a positive match in at least one case. Shore was then brought in for questioning and confessed to murdering and raping five girls and women in the Houston area, the office said.
He was convicted in 2004 and sentenced to death.
World news in pictures

Show all 50
His victims included Maria del Carmen Estrada, 21, whose nude body was found in a Dairy Queen drive-through in 1992, the district attorney's office for the county containing Houston said.
Other victims included 14-year-old Laurie Tremblay who was killed in 1986; a 14-year-old girl whose name was not released whom he killed in 1993; Dana Rebollar, 9, who was killed in 1994, and 16-year-old Dana Sanchez, killed in 1995.
Shore had been scheduled to be put to death in October but the execution was postponed at the request of prosecutors. At the time, they were investigating whether Shore had plotted with fellow inmate Larry Swearingen to take the rap for the murder that put Swearingen on death row.
Courts had rejected appeals to spare Shore's life.
Associated Press
Register for free to continue reading
Registration is a free and easy way to support our truly independent journalism
By registering, you will also enjoy limited access to Premium articles, exclusive newsletters, commenting, and virtual events with our leading journalists
Already have an account? sign in
Join our new commenting forum
Join thought-provoking conversations, follow other Independent readers and see their replies