Anti-LGBT vicar Matthew Makela resigns after being found on Grindr gay dating app
Reverend Matthew Makela had made anti-LGBT comments in the past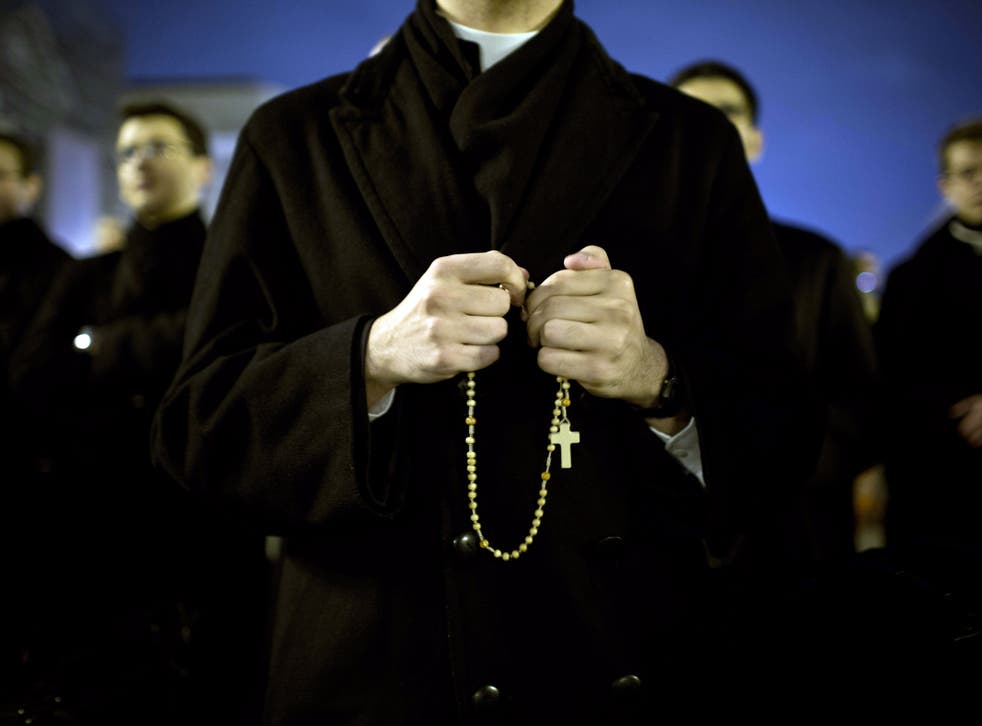 A pastor who has expressed views against LGBT communities has resigned from his post, after he was found to be using a gay dating app.
Reverend Matthew Makela has stepped down from St John's Lutheran church in Midland, Michigan, after he sent sexual messages to a man on Grindr.
He wrote in one message: "I love to make out naked. Oral and massage. And I top" and "I would love to mess around with a bicurious guy", news website Queerty reported.
His contact on the app comes after he expressed anti-gay views under an article which argued that sexual attraction must be resisted like the temptation to steal or lie.
Gay Times Top 30 gay icons of the last 30 years

Show all 30
Revered Matthew wrote: "I love people who have same sex attraction, and so does God. The proof is in the sacrifice He made for all of us."
The comments seen by Queerty, which have since been deleted, went on: "We don't tell a person born with tendencies to abuse alcohol to keep on giving in to his innate desires because he can't help it. We try to help him in his struggle."
And as the issues which trans people face have been brought further into the fore in recent years, Reverend Matthew labelled the rights movement as "aiding opportunistic sickos in preying upon children and others", according to posts on his Facebook page seen by the news website.
The pastor has confirmed to Queerty that the profile was genuine, and that he has stepped down from his post.
Explaining why the website decided to publicly out Reverend Makela outside of Grindr, it explained: "If Makela made even one LGBT kid at St. John's "Christ-based" elementary school, their parents, friends, family or anyone who ever stepped foot in the church feel like being true to yourself is shameful (and it seems all too likely that he did), then we're glad to share his hypocrisy with the world."
Reverend Makela's resignation comes after an anti-gay politician from North Dakota was outed by a fellow user of Grindr, after he shared photos to the local Fargo newspaper, The Advocate reported.
Randy Boehning posted the images of himself on the app, after he voted against protecting lesbian and gay North Dakotans from housing and employment discrimination.
Register for free to continue reading
Registration is a free and easy way to support our truly independent journalism
By registering, you will also enjoy limited access to Premium articles, exclusive newsletters, commenting, and virtual events with our leading journalists
Already have an account? sign in
Register for free to continue reading
Registration is a free and easy way to support our truly independent journalism
By registering, you will also enjoy limited access to Premium articles, exclusive newsletters, commenting, and virtual events with our leading journalists
Already have an account? sign in
Join our new commenting forum
Join thought-provoking conversations, follow other Independent readers and see their replies