Antisemitic incidents reached record high across US last year, watchdog says
Statistics from 2019 show highest number of recorded anti-Semitic incidents since 1994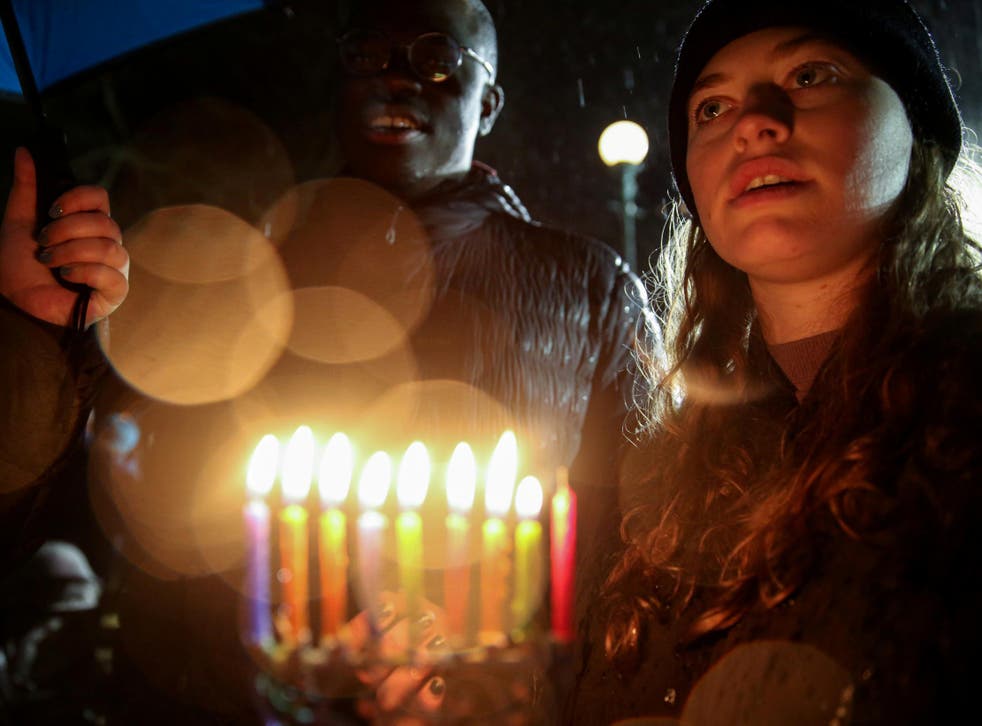 A record number of anti-Semitic incidents were recorded in the US last year - the most since a racism watchdog began recording such events 40 years ago.
There were 2,107 anti-Semitic incidents recorded across the country in 2019, the Anti-Defamation League (ADL) said on Tuesday.
The number represents a 12 per cent increase on the previous year, having jumped up by 228 from 1,879 incidents in 2018.
"This was a year of unprecedented anti-Semitic activity, a time when many Jewish communities across the country had direct encounters with hate," ADL Chief Executive Officer Jonathan Greenblatt said.
The 2019 data recorded 1,127 cases of harassment, 61 cases of physical assaults, and 919 instances of vandalism. The 2019 statistics are the highest number of recorded anti-Semitic incidents since 1994.
The attacks included fatal shootings at a California Synagogue and a New Jersey kosher grocery store, and break-in stabbing at a rabbi's home in New York. More than half of last year's assaults took place in New York City.
Mr Greenblatt has previously expressed criticism against President Donald Trump for the rise, saying that the president should be doing more to condemn incidents and stem hatred.
In recent weeks the ADL has expressed fear that conspiracy theories connected to the coronavirus outbreak may worsen anti-Semitism in the United States and is causing a continuing surge in incidents.
"We plan to work with members of Congress and other elected officials this year to ensure that funding is in place and that all states mandate Holocaust education, which can serve as an effective deterrent for future acts of hate," the ADL CEO said on Tuesday.
Additional reporting by Reuters.
Register for free to continue reading
Registration is a free and easy way to support our truly independent journalism
By registering, you will also enjoy limited access to Premium articles, exclusive newsletters, commenting, and virtual events with our leading journalists
Already have an account? sign in
Register for free to continue reading
Registration is a free and easy way to support our truly independent journalism
By registering, you will also enjoy limited access to Premium articles, exclusive newsletters, commenting, and virtual events with our leading journalists
Already have an account? sign in
Join our new commenting forum
Join thought-provoking conversations, follow other Independent readers and see their replies