Antonio Martin shooting: Mayor says there should be 'no comparison' to Ferguson
Low resolution video appears to show Martin pointing a gun at the police officer, but he did not shoot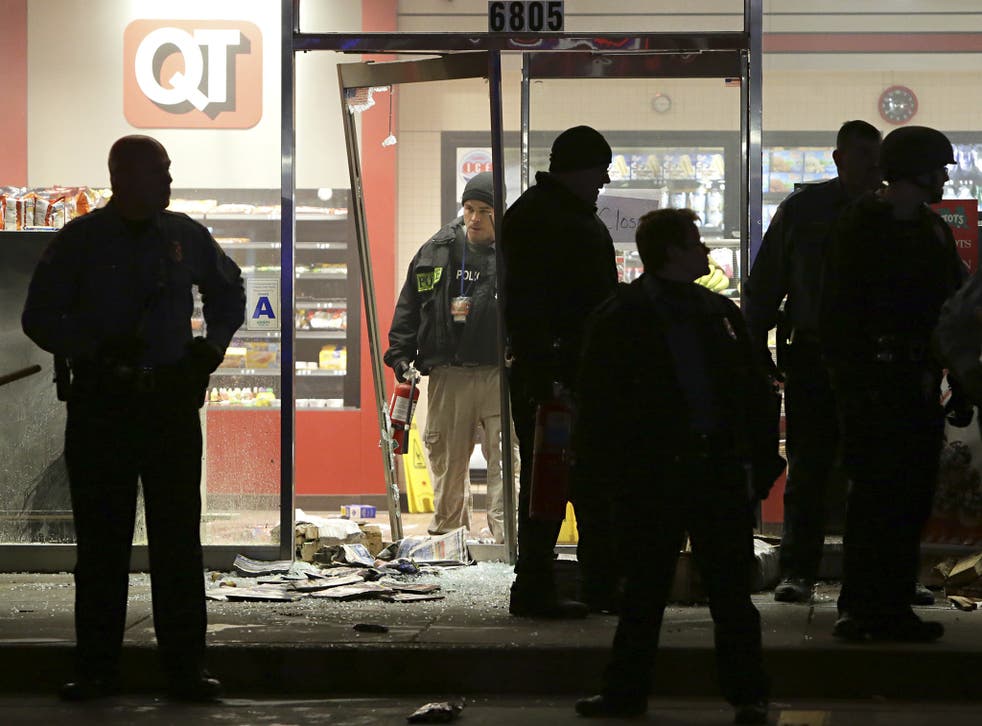 The Mayor of Berkeley, Missouri has said that "you couldn't compare" the death of Antonio Martin by police gunfire to that of Michael Brown in nearby Ferguson.
Ted Hoskins highlighted to reporters that Berkeley is 85 per cent black, and that unlike Ferguson its police department is also largely black: "Our experience is different."
He pledged that the city is "going to have a complete investigation" but added: "Truly you don't believe every black man killed is because of a white police officer."
His statement follows the release of surveillance footage by St Louis police of the shooting which appears to show Martin raising a weapon in the direction of the officer.
Martin, 18, who did not actually pull the trigger, was shot at three times by the officer but hit only once.
Clashes in Berkeley as Antonio Martin is shot dead by police

Show all 13
Speaking to reporters earlier today, St Louis police chief Jon Belmar said that Martin made "bad choices".
Belmar said: "The officer responded with what he thought was commensurate force at the time.
"This individual could have complied with the officer. It didn't have to end with him approaching him with is arm extended and an 9mm pistol in his hand."
He said it would be "not reasonable" to expect that the officer use a taser.
The officer that shot Martin, who was responding a report of robbery, was described as 34 years old, white and having spent 6 years on the force, but his name was not given.
He had not switched on his body cam - which was wearing - or his vehicle camera - which was equipped - because, like many of St Louis police officers, he is "not used to" the new technology, according to Belmar.
Belmar claims, however, that the surveillance footage provided by the Mobil gas station is "really pretty good".
Two witnesses have come forward, but police are still searching for Martin's friend who fled so they can hear his account.
Martin was "known to law enforcement" as he had a record of three assault charges since he turned 17, and fire-arms offences.
As for the protests that followed Martin's death, Belmar reported that one officer had been injured in the 'fireworks' explosion caught on film, and another had been struck by a brick.
He said it was "disturbing" that protesters threw rocks at the police, but maintained that no officer used pepper spray.
Four arrests were made - all for assaults against police - and the estimated number of protesters was revised to 300 up from 100.
The crowd has since dispersed.
This is a developing story. Changes will be made as details emerge
Register for free to continue reading
Registration is a free and easy way to support our truly independent journalism
By registering, you will also enjoy limited access to Premium articles, exclusive newsletters, commenting, and virtual events with our leading journalists
Already have an account? sign in
Register for free to continue reading
Registration is a free and easy way to support our truly independent journalism
By registering, you will also enjoy limited access to Premium articles, exclusive newsletters, commenting, and virtual events with our leading journalists
Already have an account? sign in