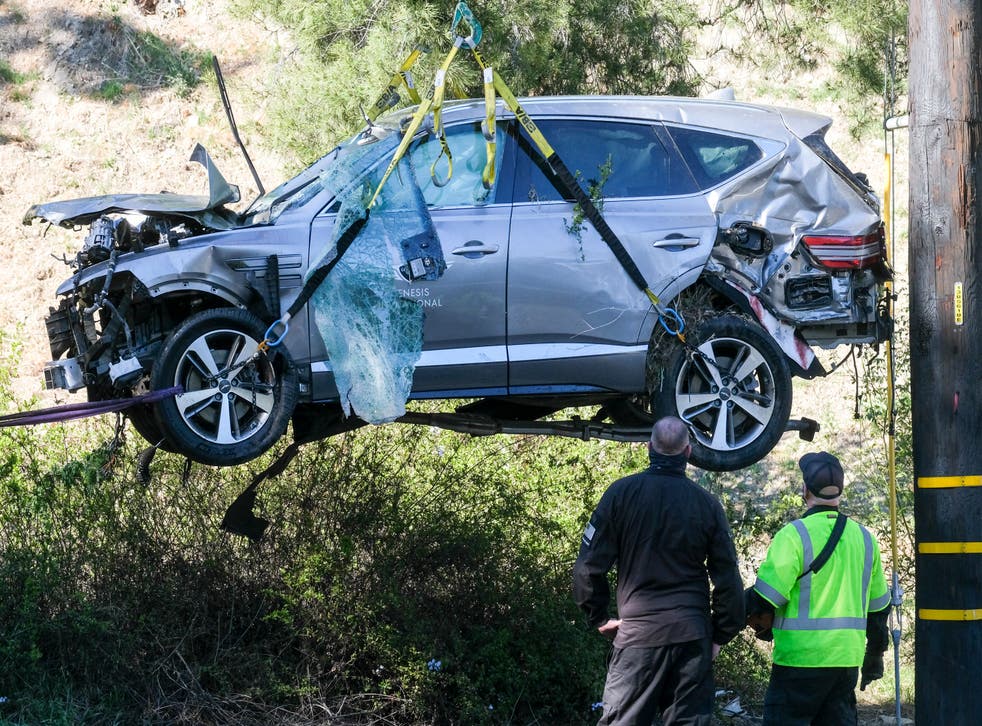 Here are the AP's latest coverage plans, top stories and promotable content. All Times EST. For up-to-the minute information on AP's coverage, visit Coverage Plan at https://newsroom ap.org.
————————————
ONLY ON AP
———————————-
RACIAL INJUSTICE-BLM FINANCES — A financial snapshot shared with the AP shows the Black Lives Matter Global Network Foundation took in just over $90 million last year. The foundation widely seen as a steward of the Black Lives Matter movement, committed $21.7 million in grants to BLM chapters and other Black-led local organizations, and ended the year with a balance of more than $60 million. By Aaron Morrison. SENT: 1,290 words photos.
_____________
TOP STORIES
_____________
CAPITOL BREACH-SECURITY — Missed intelligence was to blame for the outmanned Capitol defenders' failure to anticipate the violent mob that invaded the iconic building and halted certification of the presidential election on Jan. 6, security officials said in their first public testimony on the insurrection. A House subcommittee will now focus on the damage done to the Capitol during the insurrection. By Mary Clare Jalonick, Michael Balsamo and Lisa Mascaro. SENT: 1,200 words, photos.
TIGER-WOODS-CRASH — In a career filled with remarkable comebacks, Tiger Woods faces his toughest recovery of all. Woods was driving through a sweeping, downhill stretch of road through coastal suburbs of Los Angeles when his SUV struck a sign, crossed over a raised median and two oncoming lanes before it toppled down an embankment, coming to a halt on its side. By Stephanie Dazio and Doug Ferguson. SENT: 1,060 words, photos, videos. With TIGER WOODS-VEHICLE CRASH-ROAD — Road where Woods crashed is known for high speeds. Also see TIM DAHLBERG-TIGER WOODS below.
IRAQ-POPE-STRUGGLING-CHRISTIANS — Iraq's Christians are hoping that a historic visit by Pope Francis in March will help boost their community's struggle to survive. The country's Christian population has been dwindling ever since the turmoil that followed the 2003 U.S.-led invasion. And it was dealt a near death blow in 2014, when Islamic State group militants overran northern Iraq, site of Iraq's historical Christian heartland. By Mariam Fam. SENT: 1,270 words, photos.
MYANMAR-PRISONERS — Whether taken from their homes in the middle of the night or grabbed off the streets during protests, hundreds of people have been arrested in the weeks since Myanmar's military coup, leading human rights groups and experts to fear a sizable expansion in the number of political prisoners in the country. By Victoria Milko. SENT: 980 words, photos.
ROCHESTER-DANIEL-PRUDE — Police officers who put a hood over the head of a mentally distraught Black man, then pressed his body against the pavement until he stopped breathing will not face criminal charges after a grand jury declined to indict them, New York's attorney general announced. By Michael Hill and Carolyn Thompson. SENT: 1,110 words, photos, video.
EMERGENCY-LANDING-ENGINE-FAILURE — The Federal Aviation Administration ordered airlines in the United States to ground planes with the type of engine that blew apart after takeoff from Denver this past weekend until they can be inspected for stress cracks. By Thomas Peipert. SENT: 560 words, photos.
———————————————————————
WHAT WE'RE TALKING ABOUT
——————————————————————-
TRANSGENDER-ATHLETES-HIGH-SCHOOL — Biden administration withdraws from transgender athlete case. SENT: 480 words.
ISRAEL-TURTLE-RESCUE — In Israel, mayo provides miracle for endangered turtles. SENT: 310 words, photos.
FRANCE-DEPARDIEU — French actor Depardieu charged with rape in revived case. SENT: 340 words, photo.
——————-
NATIONAL
——————-
WINTER-WEATHER-TEXAS — Top board leaders of Texas' embattled power grid operator say they will resign following outrage over more than 4 million customers losing electricity last week during a deadly winter storm, including many whose frigid homes lacked heat for days in subfreezing temperatures. SENT: 820 words, photos.
POLICE-CHOKEHOLD-DEATH — The family of a Navy veteran who was going through an episode of paranoia says he died after a Northern California police officer knelt on his neck for several minutes. SENT: 630 words, photos.
BIDEN-IMMIGRATION-TEXAS — A federal judge indefinitely banned President Joe Biden's administration from enforcing a 100-day moratorium on most deportations. SENT: 320 words, photo.
IMPEACHMENT-KENTUCKY — A legislative panel wrapped up its review of a flurry of impeachment efforts targeting the top levels of Kentucky government, recommending that the Democratic governor and the Republican attorney general not face removal from office. SENT: 690 words, photos.
_________________
INTERNATIONAL
_________________
VIETNAM-HACKING — Amnesty International says it has found that a hacking group known as Ocean Lotus has been staging more spyware attacks on Vietnamese human rights activists in the latest blow to freedom of speech in the communist-ruled country. SENT: 380 words, photos.
—————————————-
BUSINESS/TECH
——————————————
FINANCIAL-MARKETS — Shares fell in Asia as investors weighed the possibility that inflation might prompt central banks to adjust their ultra-low interest rate policies, despite reassurances from the chair of the Federal Reserve. By Business Writer Elaine Kurtenbach. SENT: 740 words, photos.
FEDERAL-AGENCIES-HACKED — Leading technology companies say that a monthslong breach of corporate and government networks was so sophisticated, focused and labor-intensive that a nation had to be behind it, with all the evidence pointing to Russia. SENT: 790 words, photos.
JAPAN-NISSAN — Former Nissan Chief Executive Hiroto Saikawa told a Japanese court he believed the compensation for his predecessor Carlos Ghosn was too low "by international standards," and so he supported Ghosn's retirement packages to prevent him from leaving. By Business Writer Yuri Kageyama. SENT: 480 words, photos.
—————————
SCIENCE
—————————-
CHINA-MARS MISSION — China says its Tianwen-1 spacecraft has entered a temporary parking orbit around Mars in anticipation of landing a rover on the red planet in the coming months. SENT: 500 words, photos.
——————
SPORTS
———————
TIM DAHLBERG-TIGER WOODS — The good news is that Tiger Woods will survive after being pried from the twisted wreckage of his SUV in Southern California. The bad news is that the career of the world's greatest golfer — at least on the game's biggest stages — is probably over. By Sports Columnist Tim Dahlberg. SENT: 830 words, photos.
___________________
HOW TO REACH US ___________________
At the Nerve Center, Jerome Minerva can be reached at 800-845-8450 (ext. 1600). For photos, Wally Santana (ext. 1900). For graphics and interactives (ext. 7636). Expanded AP content can be obtained from http://newsroom.ap.org. For access to AP Newsroom and other technical issues, contact apcustomersupport(at)ap.org or call 877-836-9477.
Register for free to continue reading
Registration is a free and easy way to support our truly independent journalism
By registering, you will also enjoy limited access to Premium articles, exclusive newsletters, commenting, and virtual events with our leading journalists
Already have an account? sign in