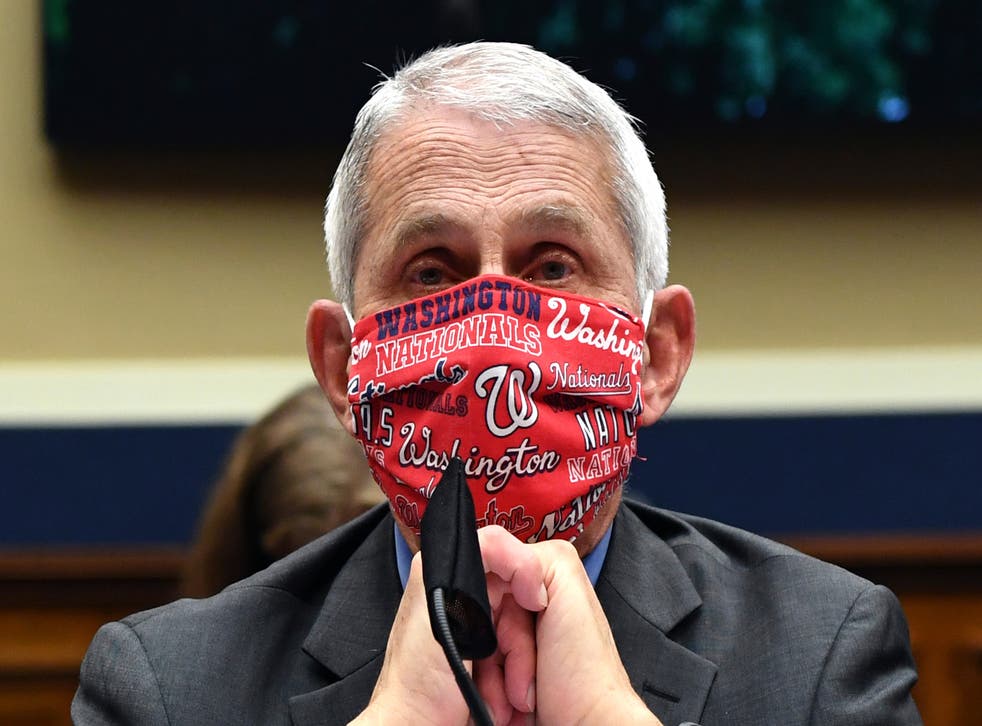 Here are the AP's latest coverage plans, top stories and promotable content. All Times EST. For up-to-the minute information on AP's coverage, visit Coverage Plan at https://newsroom.ap.org
_____________________
TOP STORIES
_____________________
FEDERAL EXECUTIONS — As Donald Trump's presidency winds down, his administration is throttling up the pace of federal executions despite a surge of coronavirus cases in prisons, announcing plans for five starting Thursday and concluding just days before the Jan. 20 inauguration of Democrat Joe Biden By Michael Tarm and Michael Balsamo. SENT: 1,110 words, photos.
VIRUS OUTBREAK — As the coronavirus epidemic worsens, U.S. health experts hope Joe Biden's administration will put in place something Donald Trump's has not — a comprehensive national testing strategy. Such a strategy, they say, could systematically check more people for infections and spot surges before they take off. The health experts say it would be an improvement from the current practice, which has professional athletes and students at elite universities getting routine tests while many other Americans stand in line for hours — if they get tested at all. SENT: 1,160 words, photos. By Mike Stobbe and Matthew Perrone. WITH: VIRUS OUTBREAK-US SURGE — With a COVID-19 vaccine perhaps just days away in the U.S., most of California headed into another lockdown because of the surging outbreak and top health officials warned Americans that this is no time to let their guard down. SENT: 700 words, photos; VIRUS OUTBREAK-THE LATEST (sent).
TRUMP-GIULIANI — President Donald Trump says his personal attorney Rudy Giuliani has tested positive for the coronavirus, making him the latest in Trump's inner circle to contract the disease that is now surging across the U.S. Giuliani was exhibiting some symptoms and was admitted to Georgetown University Medical Center in Washington, according to a person familiar with the matter who was not authorized to speak publicly. By Aamer Madhani and Jonathan Lemire. SENT: 900 words, photos.
BIDEN-HEALTH SECRETARY — President-elect Joe Biden has picked California Attorney General Xavier Becerra to be his health secretary, putting a defender of the Affordable Care Act in a leading role to oversee his administration's coronavirus response. Separately, Biden has chosen a Harvard infectious disease expert, Dr. Rochelle Walensky, to head the Centers for Disease Control and Prevention. By Ricardo Alonso-Zaldivar, Michael Balsamo and Jonathan Lemire. SENT: 950 words, photos.
VENEZUELA-ELECTION — Venezuelan President Nicolás Maduro's political alliance has claimed a sweeping victory in congressional elections boycotted by his opponents as being fraudulent. The National Electoral Council announced early Monday that Maduro's United Socialist Party of Venezuela and allied parties dominated the vote. By Scott Smith. SENT: 980 words, photos.
ISRAEL-SETTLER-ROADS — In the years to come, Israelis will be able to commute into Jerusalem and Tel Aviv from settlements deep inside the West Bank via highways, tunnels and overpasses that cut a wide berth around Palestinian towns. Rights groups say the new roads that are being built will set the stage for explosive settlement growth, even if President-elect Joe Biden's administration somehow convinces Israel to curb its housing construction. The costly infrastructure projects signal that Israel intends to keep large swaths of the occupied territory in any peace deal, and that would make it even harder to establish a viable Palestinian state. By Joseph Krauss. SENT: 1,170 words, photos.
____________________________
WHAT WE'RE TALKING ABOUT
______________________________
INDIA-MYSTERY-ILLNESS — At least one person has died and 200 others have been hospitalized due to an unidentified illness in the southern Indian state of Andhra Pradesh. The illness was detected Saturday evening in Eluru, an ancient city famous for its hand-woven products. Since then, patients have experienced symptoms ranging from nausea and anxiety to loss of consciousness, doctors said. SENT: 180 words, photos.
BRUSSELS ATTACKS-HEARINGS — More than four years after suicide bombings killed 32 people and injured hundreds in Brussels, pre-trial hearings started Monday in the outskirts of the Belgian capital to determine which suspects will eventually be tried. SENT: 340 words, photos.
NOBEL CEREMONIES — The pomp and ceremony of the Nobel prize ceremonies have been reined in this year amid measures to slow the spread of the coronavirus. There will be no glitzy banquet honoring winners in Stockholm or Oslo as the global pandemic curtails the usual celebrations. Instead, their achievements will be recognized and rewarded at low-key ceremonies where they live and work in Europe and the United States, with the first one Monday in Berlin. SENT: 500 words, photos.
PORN HUB-CREDIT CARDS — Credit card giants Visa and Mastercard are investigating their business relationship with Pornhub after a prominent newspaper columnist alleged that the pornographic website shows videos of rape and underage sex. SENT: 270 words.
GERMANY-ZALANDO-CEO — The chief executive of online fashion retailer Zalando is stepping down to focus on his family, saying his wife's career should "take priority" in the coming years. SENT: 230 words.
__________________________________________
MORE ON THE VIRUS OUTBREAK
__________________________________________
VIRUS OUTBREAK-ASIA — South Korea's health minister says the Seoul metropolitan area is now a "COVID-19 war zone," as the country reported another 615 new infections and the virus appeared to be spreading faster. The country has recorded more than 5,300 new infections in the past 10 days and Monday was the 30th day in a row of triple-digit daily jumps. SENT: 690 words, photos.
VIRUS OUTBREAK-CHINA-VACCINE — Chinese vaccine company Sinovac says it is planning to complete a new facility to double its annual vaccine capacity to 600 million doses by the end of the year, while also securing a $500 million investment in a boost to its COVID-19 vaccine efforts. The company is currently conducting the last stage of clinical trials for its vaccine candidate in Brazil, Turkey and Indonesia and is among the frontrunners of China' s vaccine efforts. China has at least five COVID-19 vaccine candidates running late stage clinical trials across more than a dozen countries. SENT: 290 words, photos.
VIRUS OUTBREAK-RURAL CALIFORNIA — Restaurant owner Brenda Luntey shrugs off the new stay-at-home orders California has announced to stem a surge in COVID-19 cases. She is keeping her restaurant in rural Shasta County open, despite orders to shut indoor dining. Hers is one of several rural California counties that appeared to dodge the virus in the spring but are now seeing some of the most alarming spikes in COVID-19 infections statewide. Each day brings dire new records in hospitalizations and deaths. But outside California's big cities, the backlash against tough new restrictions is growing, especially in conservative areas. SENT: 1, 000 words, photos.
VIRUS OUTBREAK-NYC SCHOOLS — It's back to school again for some New York City schoolchildren, weeks after the schools were closed to in-person learning because of rising COVID-19 infections. Public preschool students and children in kindergarten through fifth grade whose parents chose a mix of in-school and remote learning will be back inside school buildings starting Monday. SENT: 360 words, photos.
VIRUS OUTBREAK-VETERAN BUSINESS — When the COVID-19 pandemic dried up 95% of the income coming into Nicole Walcott's North Carolina business, the U.S. Army veteran dug in her heels and started applying for any grant she could find. Without the financial assistance she's received from nonprofits like Operation Homefront, Walcott doesn't believe her alternative wellness center in Fayetteville would be open today. SENT: 810 words, photos.
Find more coverage on the Virus Outbreak on the featured topic page in AP Newsroom.
_____________________
WASHINGTON/POLITICS
_____________________
VIRUS OUTBREAK-CONGRESS — A proposed COVID-19 relief bill is expected to get backing from President Donald Trump and Senate Majority Leader Mitch McConnell, but it won't include $1,200 in direct payments to most Americans, a Republican senator involved in the bipartisan talks says. With time running out, lawmakers from both parties are closing in on the final language of the bill to be released on Monday. By Hope Yen. SENT: 700 words, photos.
ELECTION 2020-SENATE-GEORGIA — Sen. Kelly Loeffler repeatedly refuses to acknowledge that President Donald Trump lost reelection in November, as she debates her Democratic opponent, Rev. Raphael Warnock, ahead of twin Georgia runoff elections that will determine which party controls the Senate. By Jeff Amy and Bill Barrow. SENT: 980 words, photos, video.
_____________________
INTERNATIONAL
_____________________
BREXIT — One of the most intense days in the long-running Brexit trade negotiations started off with little good news about any progress Monday, with the United Kingdom and the European Union seemingly still stuck on the same issues that have dogged the standoff for months. EU chief negotiator Michel Barnier held a pre-dawn briefing with ambassadors of the 27 member states to see if a deal is still possible with London ahead of the Jan. 1 deadline, but had no news of a breakthrough. SENT: 790 words, photos.
HONG KONG-POLITICS — Police and local media say Hong Kong authorities have arrested eight people in connection with an unauthorized protest at a university campus last month, amid a widening crackdown on dissent in the semi-autonomous Chinese territory. The arrests were reportedly made in relation to a demonstration at the Chinese University of Hong Kong in which over 100 people protested a decision to hold graduation ceremonies online. SENT: 450 words, photos.
WHO FOUNDATION-CEO — The World Health Organization is hoping to strengthen its funding base with the appointment of a CEO to a foundation intended to bring in private donations. Anil Soni will join the new WHO Foundation in January after eight years with the multinational pharmaceutical Viatris. SENT: 470 words, photos.
_____________________
NATIONAL
_____________________
QUOTES OF THE YEAR — A plea from Dr. Anthony Fauci for people to "wear a mask" to slow the spread of the coronavirus tops a Yale Law School librarian's list of the most notable quotes of 2020. The list was assembled by Fred Shapiro and released Monday. SENT: 410 words, photos.
_____________________
HEALTH & SCIENCE
_____________________
CHINA MOON PROBE — A Chinese probe is orbiting the moon in preparation for returning rocks and debris from the lunar surface to Earth for the first time in almost 45 years. The ascent module of the Chang'e 5 spacecraft transferred a container with 2 kilograms of samples after docking with the robot spacecraft on Sunday and was afterward cut free. SENT: 760 words, photos.
JAPAN ASTEROID — A small capsule from Japan's Hayabusa2 spacecraft successfully landed in a sparsely populated desert in the Australian Outback on Sunday. After a preliminary inspection, it is due to be flown to Japan for research. The extremely high precision required to carry out the mission thrilled many in Japan, who said they took pride in its success. An explainer on the significance of the project and what comes next. SENT: 770 words, photos.
_____________________
BUSINESS
_____________________
FINANCIAL MARKETS — Shares fell in Europe after a mixed day of trading in Asia following a report that the U.S. is preparing to slap sanctions on a dozen more Chinese officials, ratcheting up tensions with Beijing. That news coincided with data showing China logged a record high $75 billion trade surplus in November. Strong growth in exports is good news for the world economy but could worsen China-U.S. tensions. SENT: 630 words, photos.
CHINA-TRADE — China has reported its politically sensitive trade surplus with the U.S. soared to a record $75.4 billion November as exports surged 21% over a year earlier, propelled by strong demand from American consumers. Exports to the United States rose 46% despite lingering tariff hikes in a trade war with Washington. SENT: 460 words, photos.
NABE-SURVEY OF ECONOMISTS — The U.S. economy is likely slowing as 2020 comes to a close, but a growing number of economists expect it to claw back to its strength from before the pandemic by the second half of next year. That's the view from the latest survey of the National Association for Business Economics. It found that 73% of surveyed forecasters say the economy will return to its pre-pandemic level by late 2021. SENT: 500 words.
_____________________
SPORTS
_____________________
ON FOOTBALL-BAD/WORSE/UGLIEST — For those teams pleading "Cut us a break" in this weird and unprecedentedly unpredictable year, that was a fair ask. Until now. At this point of the NFL season, as we head into the final quarter of the schedule, the mea culpas have run their course. There's simply too much bad, worse and truly ugly football to excuse any longer. By Barry Wilner. SENT: 760 words, photos.
BKW—T25-WHO'S NO. 1? — With South Carolina's loss this week there will be a new No. 1 in The Associated Press women's basketball poll when it comes out Monday. A few teams have a good shot at ascending to the top spot, including No. 2 Stanford and No. 5 Louisville. Seventh-ranked Arizona and No. 8 N.C. State could also lay a claim to being the top position after impressive wins. SENT: 480 words, photos.
SOC-QATAR-WORLD CUP — Qatar is now planning for a "complete normal" World Cup in 2022 after the rapid progress in producing vaccines for the coronavirus. That's what the tournament CEO has told The Associated Press ahead of the European qualifying draw on Monday. SENT: 779 words, photo.
_____________________
HOW TO REACH US
_____________________
At the Nerve Center, Dave Clark can be reached at 800-845-8450 (ext. 1600). For photos, (ext. 1900). For graphics and interactives, (ext. 7636). Expanded AP content can be obtained from http://newsroom.ap.org. For access to AP Newsroom and other technical issues, contact apcustomersupport(at)ap.org or call 877-836-9477