Secret chamber inside famous Mayan temple El Castilo discovered
Experts say temple is built like 'Russia nesting doll' and reveals secrets about Mayan life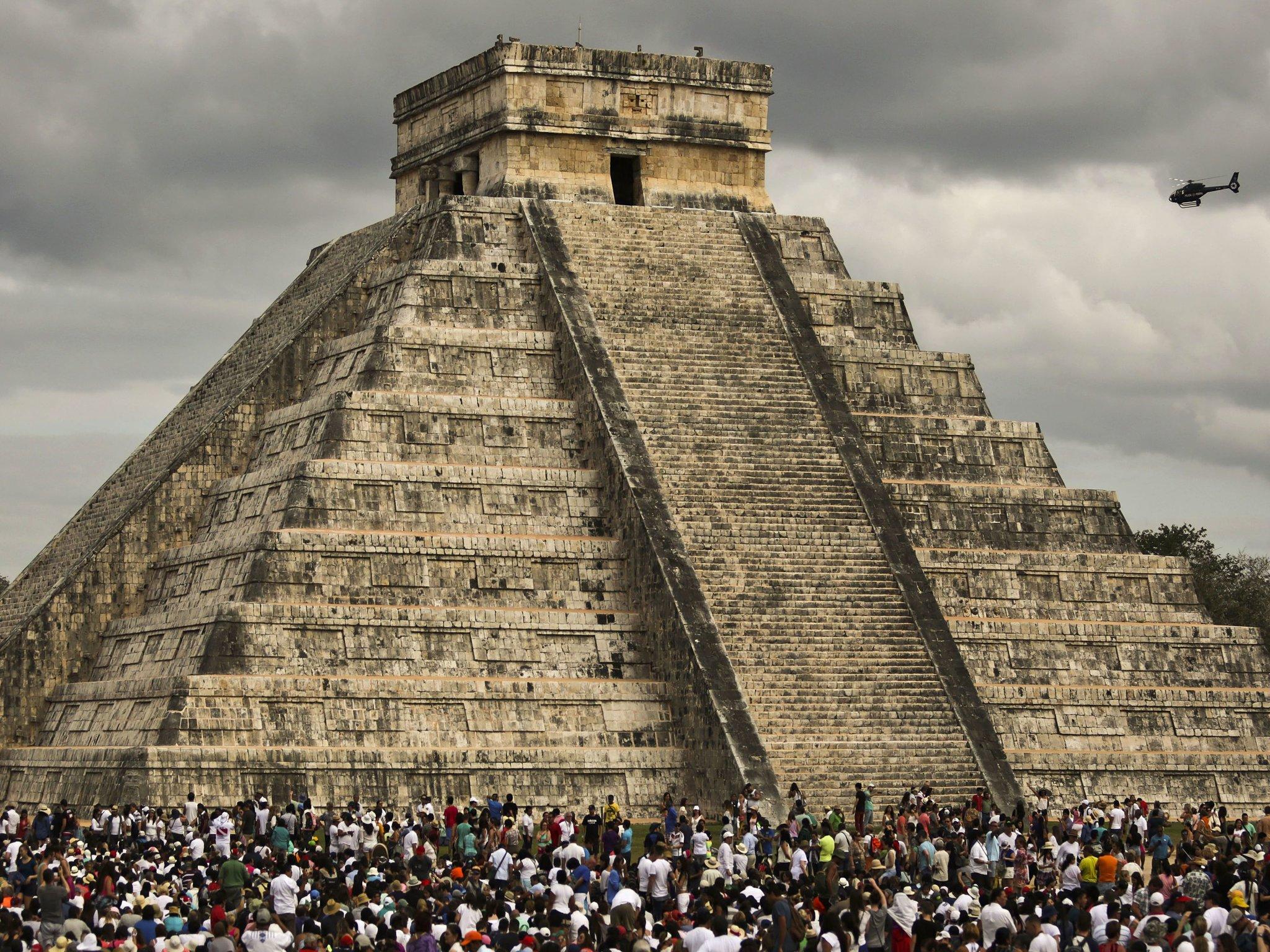 Archaeological experts have unearthed a secret third structure within the most famous Mayan pyramid temple in Mexico, almost a century after the rest of the temple was first explored.
The El Castillo pyramid at Chichen Itza, also known as the Temple of Kukulcan, is believed to have been constructed in three stages, with each of its three structures having been built centuries apart.
Researchers say the recently discovered smallest pyramid, which is 10m tall, was built at some point between 550 and 800 AD, as the Mayan civilisation reached its peak.
Two further structures were built around this first chamber - standing at 20m and 30m respectively - approximately 300 and 600 years later, forming the imposing exterior now visited by over a million visitors a year.
US archaeologists began exploring and restoring El Castillo in 1924, and discovered the presence of a second inner structure within the temple in 1936.
"It's built like a Russian nesting doll. Under the large one we get another and another," chief researcher Rene Chavez Seguro told a news conference in Yucatán.
Experts believe the finding could provide fresh insights into Mayan culture, before it was taken over by populations by central Mexico. They used a non-invasive technique called 3D electrical tomography to detect the presence of a third chamber, using electrical pulses.
World news in pictures
Show all 50
Archaeologist Denisse Lorenia Argote told AFP: "If we can research this structure in the future it could prove important, because it could tell us about the first-period inhabitants of the site."
There were various reasons for Mayans to build pyramids on top of each other, including deterioration of the stonework and the arrival of a new leader.
Last year, scientists discovered that the Kukulkan pyramid was built on top of a 'cenote', or sinkhole, which are common in the region and could cause the temple to sink into the ground.
Mexico's National Institute of Anthropology and History (INAH), which manages the Chichen Itza site, recently closed El Castillo's inner chambers to the public in an attempt to slow deterioration.
Join our commenting forum
Join thought-provoking conversations, follow other Independent readers and see their replies