Are there more spy revelations to come? America rages at NSA whistleblower Edward Snowden and labels him a 'traitor'
Snowden facing prosecution in hiding as ex-girlfriend writes of being 'lost' without him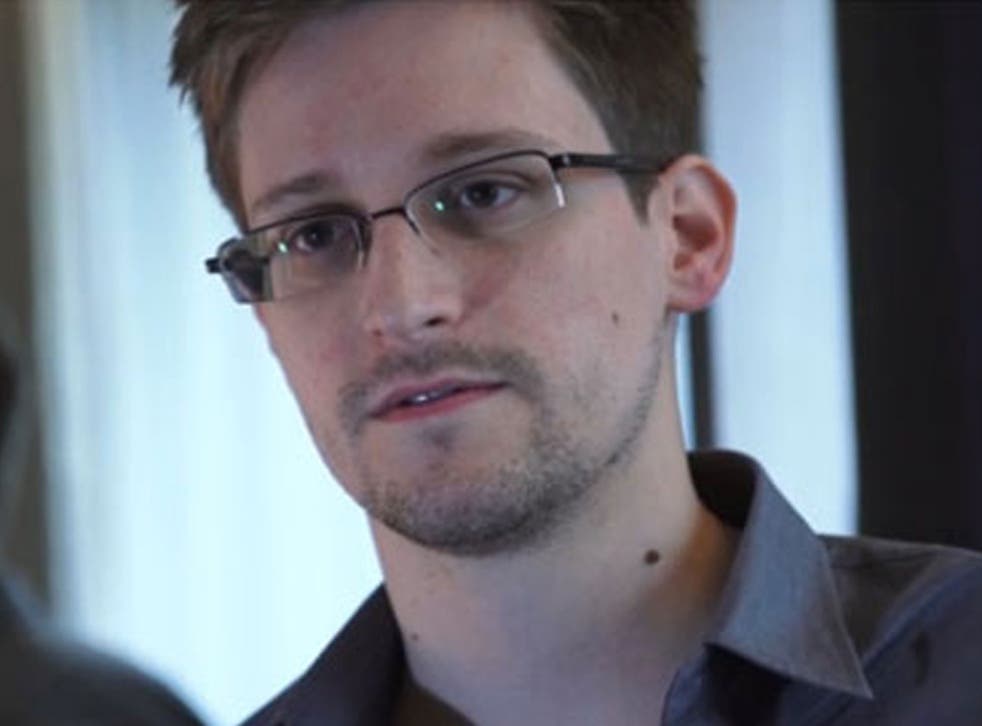 Washington was in disarray last night as it attempted to determine exactly how damaging revelations of secret intelligence snooping programmes might be to American national security, as anger at the whistleblower behind them, 29-year-old Edward Snowden, continued to harden.
"He's a traitor," the Speaker of the House, John Boehner, declared.
The laying bare of two surveillance programmes run by the National Security Agency – and the prospect of more leaks possibly to come – had the US government scurrying in multiple directions; reassuring restive members of Congress, heading off growing complaints about the snooping activities from European allies and prioritising a nascent criminal investigation likely to lead to charges being filed against Mr Snowden.
But while President Obama would love to get Mr Snowden in a courtroom, his administration is now facing its own legal battle. The American Civil Liberties Union yesterday filed a lawsuit arguing that its mass collection of private data is illegal and should be stopped, a move that could eventually end with the programme being tested in the Supreme Court.
Top-level officials from NSA, FBI, the White House and State Department headed to Capitol Hill last night to give a behind-closed-doors briefing to the House of Representatives. They faced a likely barrage of questions about what, to some, looked like sloppy protection of secrets by the NSA.
The puzzlement is all the greater because of the background of Mr Snowden, who may or may not still be in hiding in Hong Kong. He had access to NSA data as a contract worker employed by the consulting firm Booz Allen Hamilton, and the degree to which US intelligence agencies now rely on contract workers is now causing alarm. About a third of all those cleared to access classified materials last year were not government employees, the Washington Post said.
For its part Booz Allen Hamilton, based in McLean, Virginia, close to CIA headquarters, said it had fired Mr Snowden. The firm said Mr Snowden, who was attached to a satellite NSA office in Hawaii before fleeing to Hong Kong, had been on a salary of $122,000 (£78,000) a year, much less than the $200,000 he had claimed.
The discrepancy added to the riddle of Mr Snowden, whose articulate defence of his actions seems at odds with a patchy career record which saw him drop out of high school in Maryland and flunk training for the Army Special Forces. His first contact with the NSA was as a security guard. Meanwhile, his former girlfriend, who apparently was left high and dry in Hawaii, expressed her chagrin in blog posts.
"My world has opened and closed all at once," wrote Lindsay Mills. "Surely there will be villainous pirates, distracting mermaids, and tides of change in this new open water chapter of my journey. At the moment all I can feel is alone."
The European Union signalled its own disquiet at some of what has been learned from Mr Snowden, notably at the Prism programme that monitors traffic such as chat, emails and photos that pass through giant US internet firms like Google and Apple, popular with European users. But an opinion poll by the Pew Research Centre found 62 per cent of Americans think it's more important for the US government to do all it can to prevent terror attacks than worry about personal privacy.
Mr Boehner excoriated Mr Snowden, who had laid his hands on, among other things, a top-secret order by the Federal Intelligence Surveillance Court compelling Verizon, the phone company, to hand over data on calls made by all its customers. "The disclosure of this information puts Americans at risk," the speaker said. "It shows our adversaries what our capabilities are. And it's a giant violation of the law."
Russia could offer asylum to whistleblower
Russia has signalled its openness to giving sanctuary to Edward Snowden with President Vladimir Putin's spokesman, Dmitry Peskov, telling the daily Kommersant if the 29-year-old were to apply, Russia would consider granting him asylum.
Iceland, the country he named as a possible port of call for sanctuary when his identity was revealed at the weekend, declined to comment. Johann Tomasson, a spokesman for the Iceland's interior ministry, said Reykjavik could not make a determination until Mr Snowden filed an application, which he hadn't yet done.
But Reykjavik's Mayor Jon Gnarr, a former punk rocker, said: "I am always happy to hear from people who want to move to Reykjavik," he told The Independent. "If it was up to me I would look upon his request favourably."
Nikhil Kumar
Register for free to continue reading
Registration is a free and easy way to support our truly independent journalism
By registering, you will also enjoy limited access to Premium articles, exclusive newsletters, commenting, and virtual events with our leading journalists
Already have an account? sign in
Register for free to continue reading
Registration is a free and easy way to support our truly independent journalism
By registering, you will also enjoy limited access to Premium articles, exclusive newsletters, commenting, and virtual events with our leading journalists
Already have an account? sign in
Join our new commenting forum
Join thought-provoking conversations, follow other Independent readers and see their replies