YouTuber sentenced to jail after attempting to film Area 51
They said they did not plan to participate in planned raid of Area 51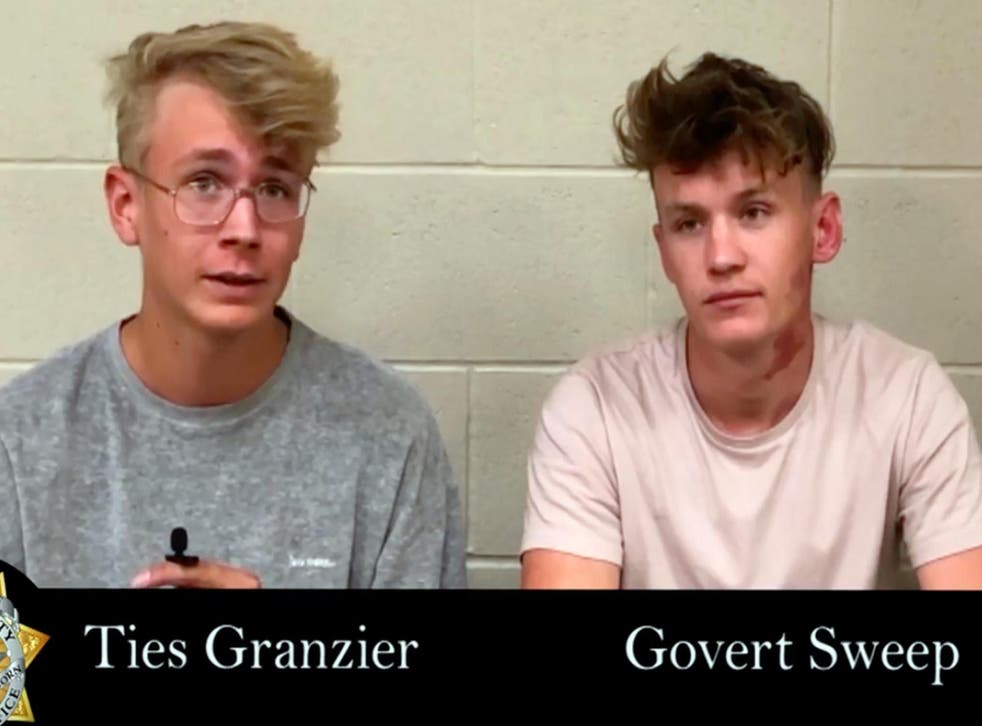 Two Dutch tourists have pleaded guilty to trespassing after they were arrested for attempting to capture footage of US government site Area 51.
On Monday, Govert Sweep, 21, and Ties Granzier, 20, were sentenced to a year in county jail, following their 10 September arrest in Nevada. They will only serve three days if they agree to pay fines of $2,280 each.
According to the two men, who were arrested about three miles into the nearby Nevada National Security Site, they can speak, write and read English and saw the "No Trespassing" signs, but were curious about the heavily guarded location.
The Nevada National Security Site, a government nuclear facility, is more than 10 miles from Area 51.
At the time of their arrest, police found cameras, a phone, a laptop and a drone in their vehicle, according to the Nye County Sheriff's Office. Granzier, who shared his plans to film Area 51 on Instagram prior to his arrest, told authorities he is a YouTuber.
Area 51 uncovered

Show all 13
But the pair told police officials that they had no intention of "storming" Area 51 as part of the planned Facebook event that saw millions of people RSVP, and said that they just wanted to see the site.
"We didn't have any intention to storm it because we leave on day [sic] before the actual storming dates, and we just wanted… to go there," Sweep told KTNV.
The two men pleaded guilty to the misdemeanours trespassing and illegal parking. In addition to jail time, they must also surrender the electronic equipment found at the time of their arrest, according to Nye County District Attorney Chris Arabia.
"It was important to us that these men serve jail time and pay a substantial financial penalty," Arabia said in a video statement released by the Nye County Sheriff's Office. "We take this crime seriously. And people need to understand that we will not put up with this kind of nonsense."
Support free-thinking journalism and attend Independent events
As part of their sentencing, the men were also ordered to stay away from any events near or related to the Nevada National Security Site, and to not go within 500 yards of the site for the next year.
Granzier said: "We did not want to cause any trouble, it has all gone a little bit out of hand."
The Nevada National Security Site was previously used as a government testing site for nuclear bombs.
Register for free to continue reading
Registration is a free and easy way to support our truly independent journalism
By registering, you will also enjoy limited access to Premium articles, exclusive newsletters, commenting, and virtual events with our leading journalists
Already have an account? sign in
Register for free to continue reading
Registration is a free and easy way to support our truly independent journalism
By registering, you will also enjoy limited access to Premium articles, exclusive newsletters, commenting, and virtual events with our leading journalists
Already have an account? sign in
Join our new commenting forum
Join thought-provoking conversations, follow other Independent readers and see their replies