Argentina: British tourist 'shot dead in front of son' in daylight robbery
Thirty-five-year-old man shot dead while 28-year-old suffers thigh wound in Buenos Aires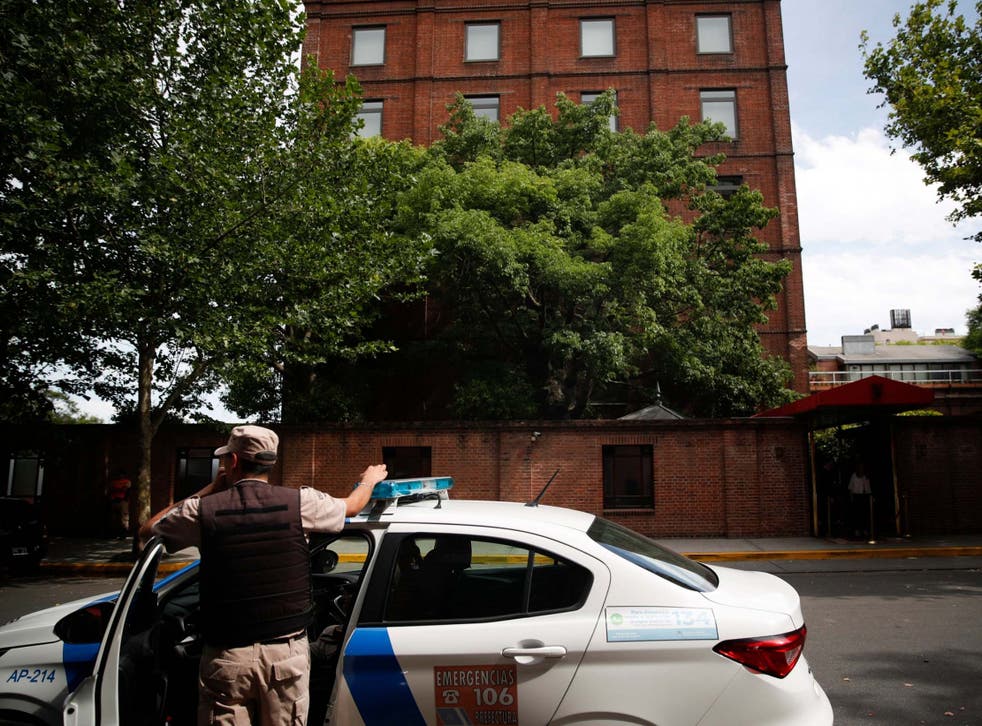 A British tourist has been shot dead in front of his son, who was also injured during a suspected robbery in Buenos Aires, according to local media.
The two men were reportedly both taken to hospital after the attack at about 11am on Saturday outside a hotel in the Argentinian capital.
A 50-year-old man who was shot in the chest later died, while a 28-year-old man, believed to be his son, suffered a thigh wound, according to the A24 news channel.
The men are said to have been hurt in a struggle as they were targeted by motorcycle robbers near the entrance to the Faena Art Hotel, in the waterfront Puerto Madero district of Buenos Aires.
A Foreign Office spokeswoman said: "We are supporting the family of two British men following an incident in Buenos Aires, and are in contact with the local authorities there."
Initial local media reports identified one of the victims as a 35-year-old, however this was later amended.
More than 111,000 British nationals visited Argentina in 2018, according to the Foreign Office, which said most visits are "trouble-free".
But tourists are warned to be alert to street crime, including armed robberies, and advised to hand over cash and valuables without resistance.
Register for free to continue reading
Registration is a free and easy way to support our truly independent journalism
By registering, you will also enjoy limited access to Premium articles, exclusive newsletters, commenting, and virtual events with our leading journalists
Already have an account? sign in
Register for free to continue reading
Registration is a free and easy way to support our truly independent journalism
By registering, you will also enjoy limited access to Premium articles, exclusive newsletters, commenting, and virtual events with our leading journalists
Already have an account? sign in
Join our new commenting forum
Join thought-provoking conversations, follow other Independent readers and see their replies