Argentine President: Death of prosecutor investigating 1994 attack on Jewish centre was killed in a plot to smear my name
Mr Nisman was the lead prosecutor on the investigation of a 1994 attack on the AMIA Jewish centre that killed 85 people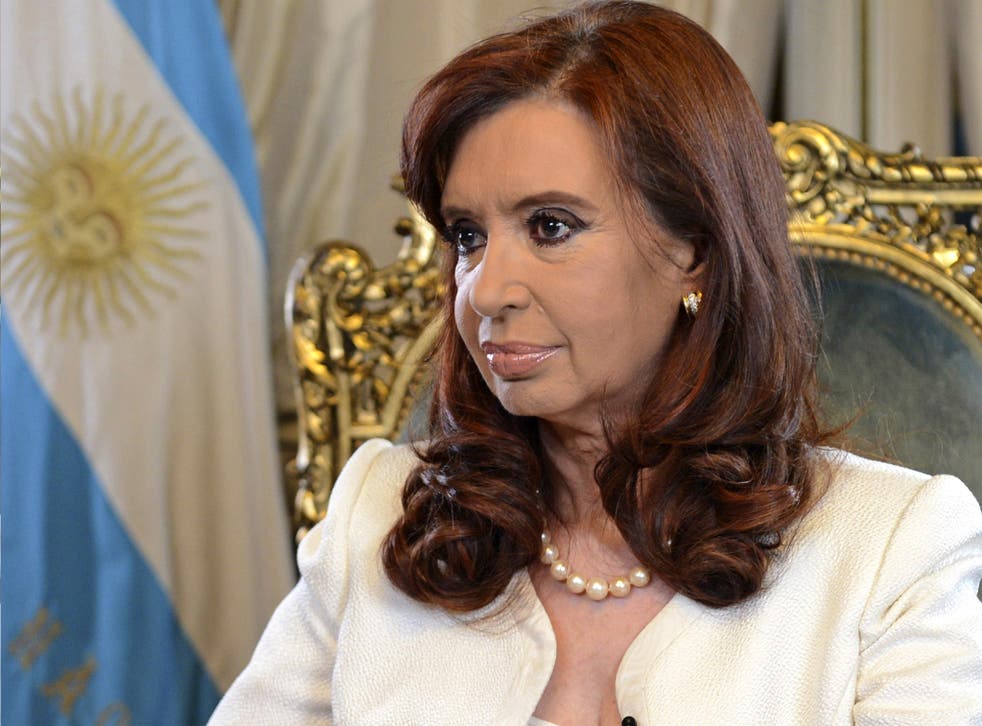 Argentine President Cristina Fernandez de Kirchner has said that the death of prosecutor Alberto Nisman was not a suicide, as was originally reported, and said he was killed in a plot to smear her name.
Mr Nisman was the lead prosecutor on the investigation of a 1994 attack on the AMIA Jewish centre that killed 85 people. He had alleged that Ms Kirchner orchestrated a cover-up in that attack and he was set to present his case to Congress later on the day he was found dead. The Argentine government has dismissed Mr Nisman's accusations as false.
In the post-mortem report, officials said they found a .22-calibre pistol and shell casing by his head, and found no evidence that anyone else was involved in Mr Nisman's death.
But the president has since said otherwise, according to a report by Reuters
"They used him while he was alive and then they needed him dead," Ms Kirchner wrote in an open letter to the nation. She later posted on Facebook that Mr Nisman's death was "the suicide that I am now convinced was not a suicide".
The president didn't implicate anyone in the prosecutor's death, which on Monday set off protests demanding explanation of the the suspicious circumstances.
Register for free to continue reading
Registration is a free and easy way to support our truly independent journalism
By registering, you will also enjoy limited access to Premium articles, exclusive newsletters, commenting, and virtual events with our leading journalists
Already have an account? sign in
Register for free to continue reading
Registration is a free and easy way to support our truly independent journalism
By registering, you will also enjoy limited access to Premium articles, exclusive newsletters, commenting, and virtual events with our leading journalists
Already have an account? sign in
Join our new commenting forum
Join thought-provoking conversations, follow other Independent readers and see their replies