Argentinian woman, 22, weds the killer of her twin sister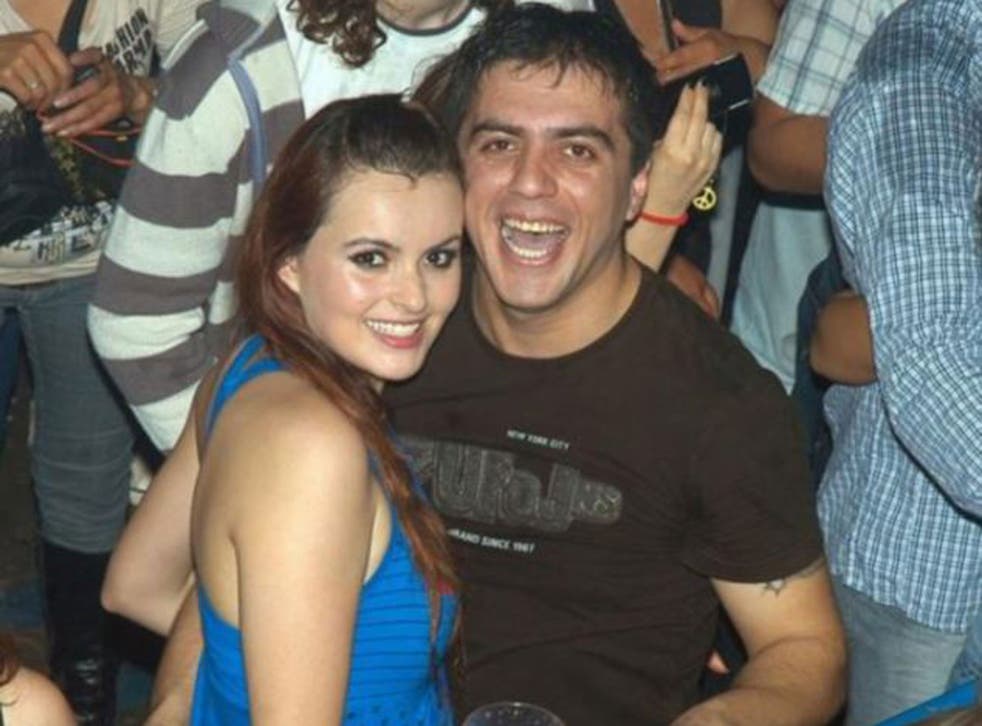 It was the happiest moment of the young bride's life. The Valentine's Day date had been chosen to give the wedding extra emphasis. Talk of honeymoon, however, was out of the question – the groom is serving a 13-year prison sentence for the murder of the bride's twin sister, Johana.
Edith Casas, 22, married Víctor Cingolani, 28, in a private registry office ceremony in Pico Truncado, southern Argentina, on Thursday afternoon. Afterwards an angry crowd threw stones and eggs at the entrance. Several people were arrested. Cigolani left running from a back door, disguised in sunglasses and a beret, and was immediately returned to his cell.
Cingolani is less than a year into a 13-year prison sentence for Johana's death. The model, aged 19, died from two gunshot wounds to the head on 16 July, 2010. Her body was found dumped in a clearing on the outskirts of Pico Truncado.
"I'm getting married because I love Edith," said Cingolani, speaking to a local news channel on the morning of his marriage. "I didn't think the wedding would have so many repercussions worldwide."
A court last year found Cingolani to be a "willing participant" in the murder of Johana. He claims he is innocent and is appealing. Johana was sharing a house with another man, Marcos Diaz, at the time of her death. He is also accused of the killing and will stand trial in May.
For her part, Edith has always maintained that Cingolani was wrongly convicted for her sister's murder. "I'm going to get married to the person I love and not the person who killed my sister," she said at the end of last year.
The mother of the twins, however, was determined to stop the nuptials. Cingolani and Edith Casas had been due to marry on 21 December, but a local judge, Gabriela Zapata, ordered a last minute suspension at the request of Edith's mother.
The bride-to-be was instructed to undergo psychological testing before the wedding could go ahead. Last month's results showed she had no signs of "mental dysfunction" and a new wedding date could be set.
A handful of Cingolani's family was invited to the 20-minute ceremony, including his sister and brother-in-law who acted as witnesses. None of Edith's family, who have disowned her, attended.
"For me, both of them are dead," said Valentín Casas, father of the twins, in conversation with Clarín newspaper in December. "Johana is with God and Edith is with the Devil."
Register for free to continue reading
Registration is a free and easy way to support our truly independent journalism
By registering, you will also enjoy limited access to Premium articles, exclusive newsletters, commenting, and virtual events with our leading journalists
Already have an account? sign in
Register for free to continue reading
Registration is a free and easy way to support our truly independent journalism
By registering, you will also enjoy limited access to Premium articles, exclusive newsletters, commenting, and virtual events with our leading journalists
Already have an account? sign in
Join our new commenting forum
Join thought-provoking conversations, follow other Independent readers and see their replies