Arizona man stung up to 1,000 times by bees
The man was working in the back garden of a home in Kingman when he came across the swarm and fled to his vehicle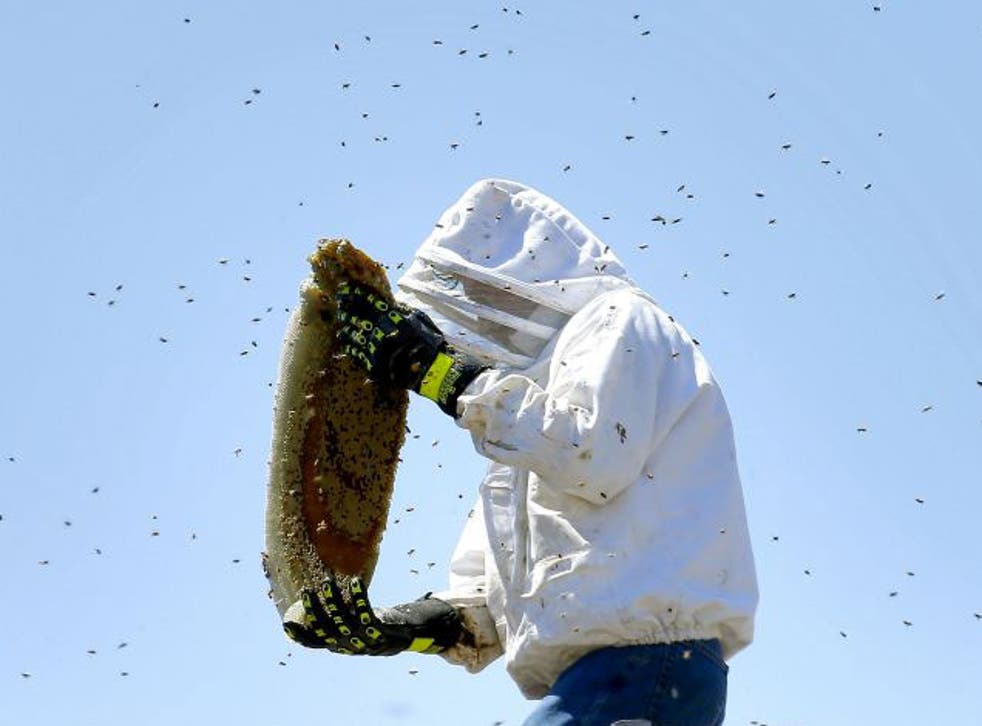 Authorities have said that a man is lucky to be alive after he was stung between 500 and 1,000 times be a swarm of bees in Arizona.
The incident, which happened on Friday, saw the so far unidentified man taken in a stable condition to Kingman Regional Medical Centre.
According to Mohave County sheriff's spokeswoman, Leslie DeSantis, the man had been attacked after disturbing a large hive in the backyard of a home in Kingman, north-west Arizona.
"The number of bees in the shed was unbelievable. The deputy who arrived said it was like something you would see in the movies," Ms DeSantis said.
In pictures: Thousands of bees swarm Topshop

Show all 8
Authorities added that the man was working on the property at the time he was stung and sought refuge in his vehicle. He was aided by two others, who were also stung but not hospitalised.
A beekeeper was called to the scene to contain the swarm and was stung 23 times, telling police that it could take days to contain the bees.
A particular strain of bee has been a nuisance for people and pets in Arizona in recent weeks, causing stings that are bad enough in some cases to need a stay in hospital.
In the meantime, authorities are warning residents to stay indoors, avoid walking nearby and drive through the neighbourhood with their car windows closed.
Additional Reporting: Reuters
Register for free to continue reading
Registration is a free and easy way to support our truly independent journalism
By registering, you will also enjoy limited access to Premium articles, exclusive newsletters, commenting, and virtual events with our leading journalists
Already have an account? sign in
Join our new commenting forum
Join thought-provoking conversations, follow other Independent readers and see their replies