Armed trio caught stocking up at Walmart for Doomsday and questioned by police
The naysayers wanted to be fully equipped for that fateful happening
Rachael Revesz
New York
Tuesday 02 August 2016 19:32 Comments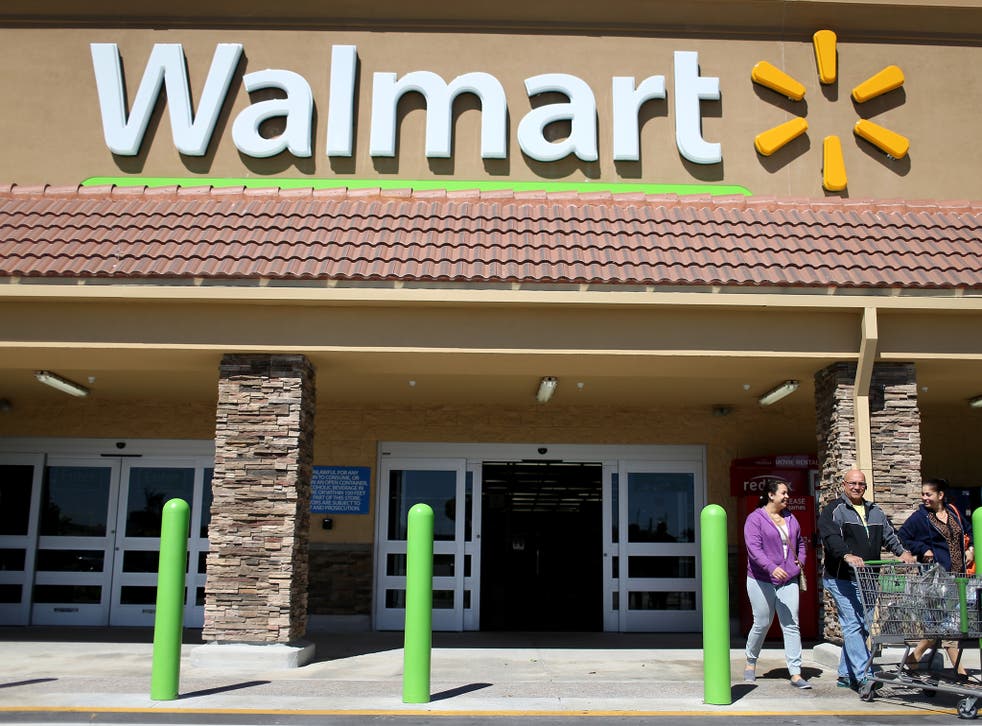 The end is nigh.
Where would you go to pick up last-minute provisions? Walmart?
That was how three people wearing protective gear and carrying an AK-47 came to the attention of concerned shoppers at a store in Kentucky.
Two men and a woman drove with two guns to the Lexington branch on Sunday night. A six-month-old baby was reportedly also in the car, alongside a stash of cannabis.
One concerned passer-by spotted one of the Armageddon Ambassadors wearing camouflage gear and brandishing loaded weapons, and called police.
Police arrived on the scene and coaxed them out of their car, according to the New York Post, before taking them into custody for questioning.
The shopping trip was to prepare for the end of the world, they said.
It is legal to carry guns in the state, therefore they did not need a permit for the assault rifle and a .357 Magnum.
"They are all friends and they said they were preparing for a doomsday or Armageddon-type situation," Lexington police spokeswoman Brenna Angel said.
The spokeswoman added that one gunman had recently received a settlement from a car accident and was using that money to execute their Doomsday plan.
In exchange for the armed trio's co-operation, the police decided not to issue them a citation for the stash of marijuana in the car.
The child will remain with the adults, but police are sending photos of the guns and the car to send a report to authorities in Kentucky, which could prompt an investigation into the child's care.
Register for free to continue reading
Registration is a free and easy way to support our truly independent journalism
By registering, you will also enjoy limited access to Premium articles, exclusive newsletters, commenting, and virtual events with our leading journalists
Already have an account? sign in
Join our new commenting forum
Join thought-provoking conversations, follow other Independent readers and see their replies