Atheist group promises to defend religious minorities in America
Atheists United made the announcement this week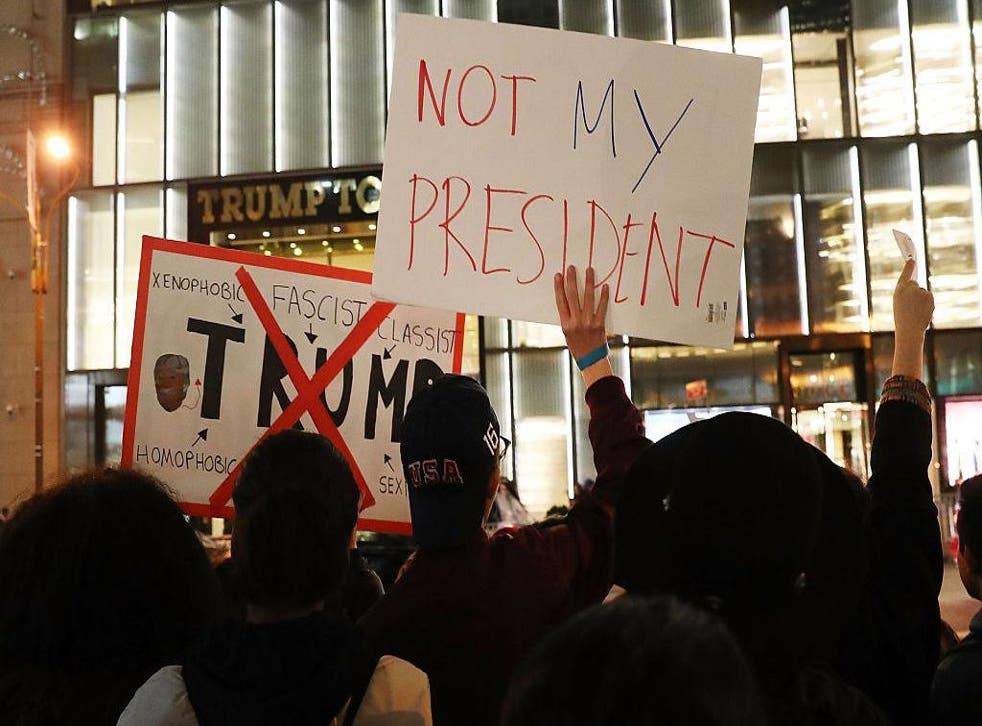 The leader of the Atheists United chapter in San Luis Obispo is promising to defend religious minorities who feel threatened following the results of the presidential election.
In a letter to the editor at the Tribune in San Luis Obispo, board member David Leidner outlines the dangers religious folk in the US might be facing in the next four years and promises to stand with them. Read his letter in full below.
Activists Protest Racism And Hate In Brooklyn

Show all 15
The words and deeds of President-elect Donald Trump during his campaign have caused concern among millions of Americans who value the separation of government from religion. From policies targeting religious minorities to selecting a vice president opposed to gay rights on religious grounds, to pledges to appoint Supreme Court justices who would set back the rights of women under the guise of "religious liberty," Mr. Trump is at odds with the majority of Americans and with true religious freedom.
To anyone whose status as an equal member of our community is threatened by religious discrimination, know this: Atheists United stands with you.