Atheists gather together to help homeless people to show you don't need religion to be kind
'It's just our way of trying to give back'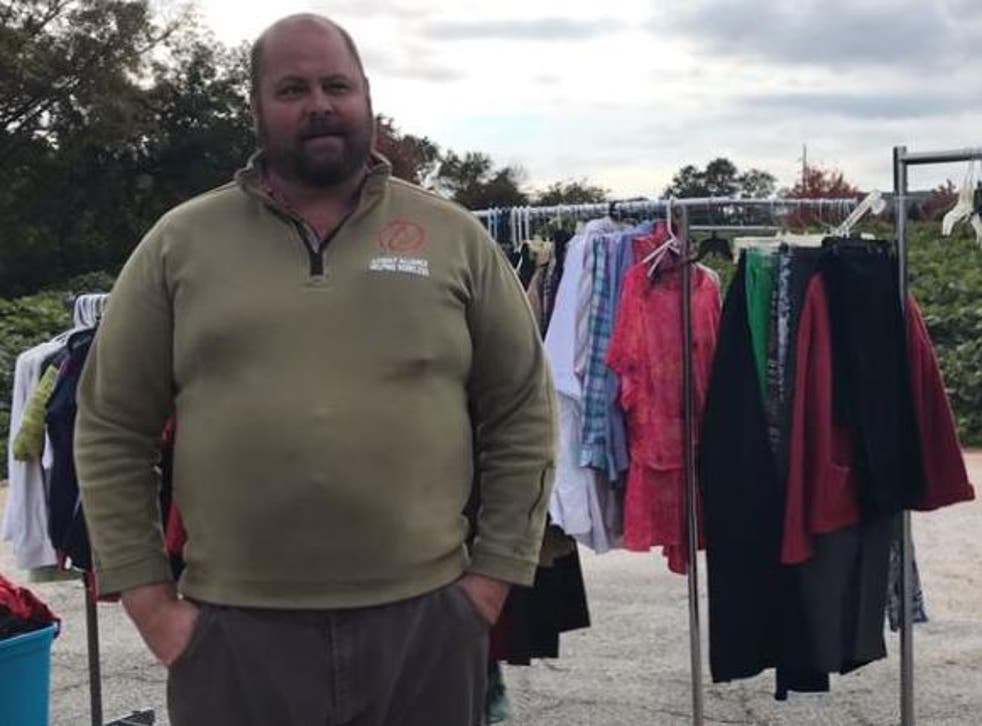 A group of atheists have banded together in South Carolina to help the homeless, claiming they did not need religion to "give back" to their community.
The Atheist Alliance in Spartanburg collects items for the homeless throughout the month.
They meet on the third Saturday of every month and donate what they have collected to about 100 homeless people.
"It's just our way of trying to give back as well," director Shane Hammac told the Spartanburg Herald Journal at the fourth giveaway. "And not necessarily doing it under a religious title."
The alliance created an Amazon wish list, allowing potential donors to buy required items.
Items include hand warmers for winter, sachets of soap, plastic rain ponchos, tents and underwear.
The causes of homelessness

Show all 7
The group has written how urgently they need each item on the list, and how many they require.
One man who has benefited from the group is 41-year-old Randy Turner, who has been homeless along with his wife since January.
"It's really hard to get the stuff you need all the time, like soap and clothes," he told the local paper.
He added: "This is extremely important because it helps me get and keep employment, and I need to work to get out of this situation."
Volunteers reportedly include religious people, including Christians, who told the newspaper they just "want to help".

The journal reported that atheist volunteers were turned away from a soup kitchen in the same town in 2013 and were called a "disservice to the community".
Join our new commenting forum
Join thought-provoking conversations, follow other Independent readers and see their replies