Alabama teacher under fire after wearing blackface Kanye West costume
The teacher is currently under investigation by his school district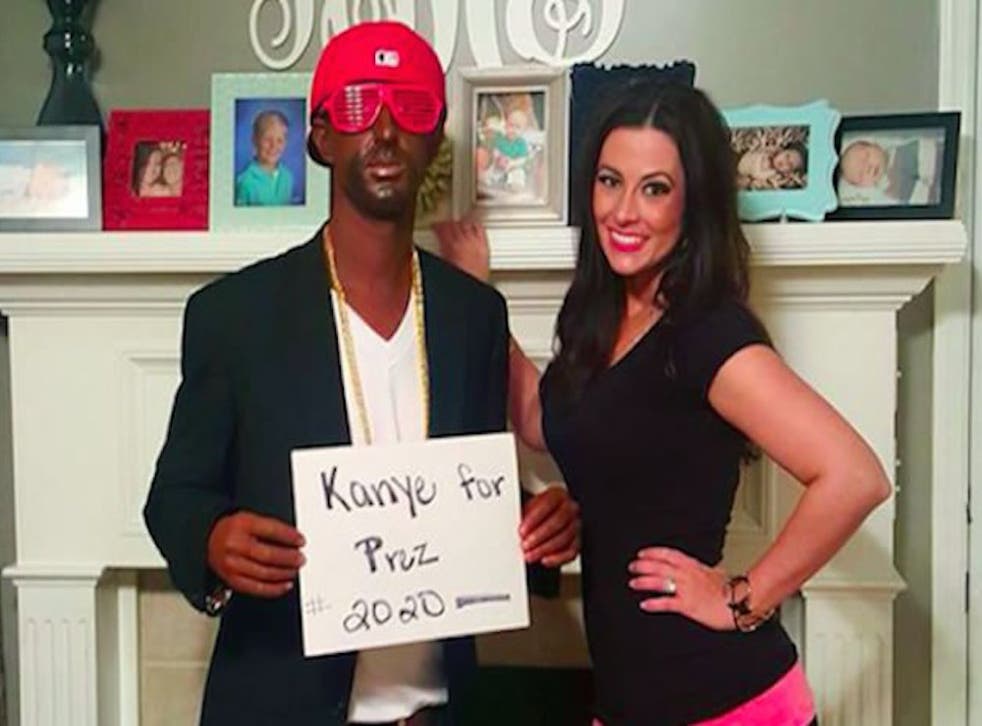 Decatur City Schools superintendent Ed Nichols lead a news conference on Monday morning addressing a racist photo of an educator in his district.
Heath Morrow, fifth-grade teacher at Chestnut Grove Elementary School, apologized for wearing blackface while dressing up during a Halloween party over the weekend, WHNT News 19 reported.
The teacher dressed up as Kanye West and his wife posed as Kim Kardashian. Mrs Morrow posted the image on Facebook with the following observation: "Haha some people thought Heath was really a black man."
During this morning's presser, the teacher blamed his racist costume on "an error in judgment" in the following statement:
"To whom this may concern:
I would like to first apologize for my error in judgment. My intentions were not malicious or directed toward any certain group of people. I would also like to say that everyone who knows my character and knows my heart, knows that I have never seen color in my life. I wasn't raised or taught that way and do not raise my children that way. I see people for who they are, and my wife and I go out of our way to help anyone we can in my profession as an educator. When deciding to dress up for a Halloween party, my wife and I made a decision based on celebrities and the political climate today. I do not want this to reflect on my school or school system based on my poor decision that I made. Again I apologize and this will not happen again.
Sincerely,
Heath Morrow"
Mr Nichols told reporters that his school district is investigating the incident.
"We are saddened that the actions of a member of our staff has offended members of our community," he said, according to the Decatur Daily.
The City Schools of Decatur did not respond to The Independent's request for comment.
For those who are unaware, blackface has a troubling context in American history. First used as pro-slavery propaganda to dehumanise black Americans, blackface was a form of "entertainment" for those against segregation in the 1800s.
Today, it's largely a reminder that some people refuse to acknowledge America's racist history and the effects slavery and anti-segregation laws still negatively impact black Americans today.
Join our new commenting forum
Join thought-provoking conversations, follow other Independent readers and see their replies