William Barr: Trump's attorney general to host $30,000 Christmas party at president's hotel
Department of Justice says there were no other hotels available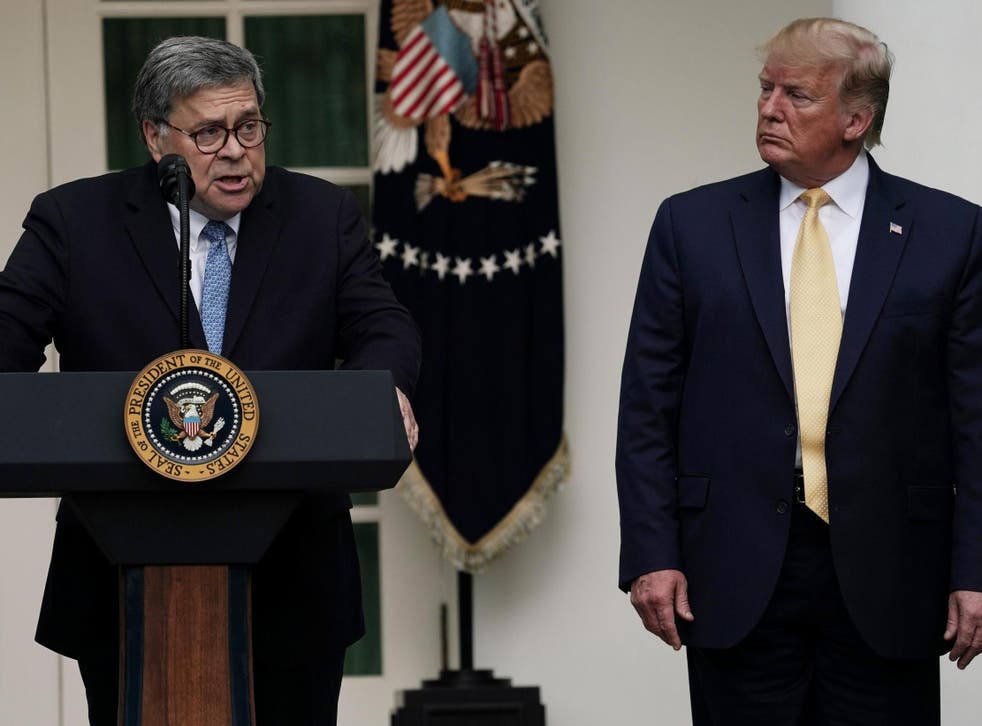 William Barr, the US attorney general, is hosting a Christmas party at Donald Trump's Washington DC hotel.
A contract signed last month shows the business which is currently being run by the US president's sons will make around $30,000 for the president's business.
Records obtained by The Washington Post, show the attorney general, who has been seen as a particularly loyal member of Mr Trump's inner circle, has scheduled his party for 8 December. He will host 200 people, and the event will feature a buffet and an open bar.
A Department of Justice official said that Mr Barr chose Mr Trump's hotel after other hotels were booked. Speaking on condition of anonymity, he told the Post that "career ethics officials were consulted, and they determined that ethics rules did not prohibit him from hosting his annual party at the Trump hotel."
Trump protests: President visits Texas and Ohio after mass shootings

Show all 31
The attorney general will reportedly pay for the party himself.
Mr Barr took on the role in February and has been thought to be a protective figure for Mr Trump during Robert Mueller's investigation into Russian election meddling.
Justice Department attorneys are currently defending the president's business in court, after Mr Trump's DC hotel has hosted a number of foreign governments as clients.
The business is facing to two lawsuits, one from the attorneys general of Maryland and DC, and the other from Democratic members of Congress.
Register for free to continue reading
Registration is a free and easy way to support our truly independent journalism
By registering, you will also enjoy limited access to Premium articles, exclusive newsletters, commenting, and virtual events with our leading journalists
Already have an account? sign in
Register for free to continue reading
Registration is a free and easy way to support our truly independent journalism
By registering, you will also enjoy limited access to Premium articles, exclusive newsletters, commenting, and virtual events with our leading journalists
Already have an account? sign in
Join our new commenting forum
Join thought-provoking conversations, follow other Independent readers and see their replies