Australian surfers Dean Lucas and Adam Coleman on Mexico road trip feared dead after burnt out van discovered
Their burnt out van may have been found with two bodies within the drug gang-plagued state of Sinaloa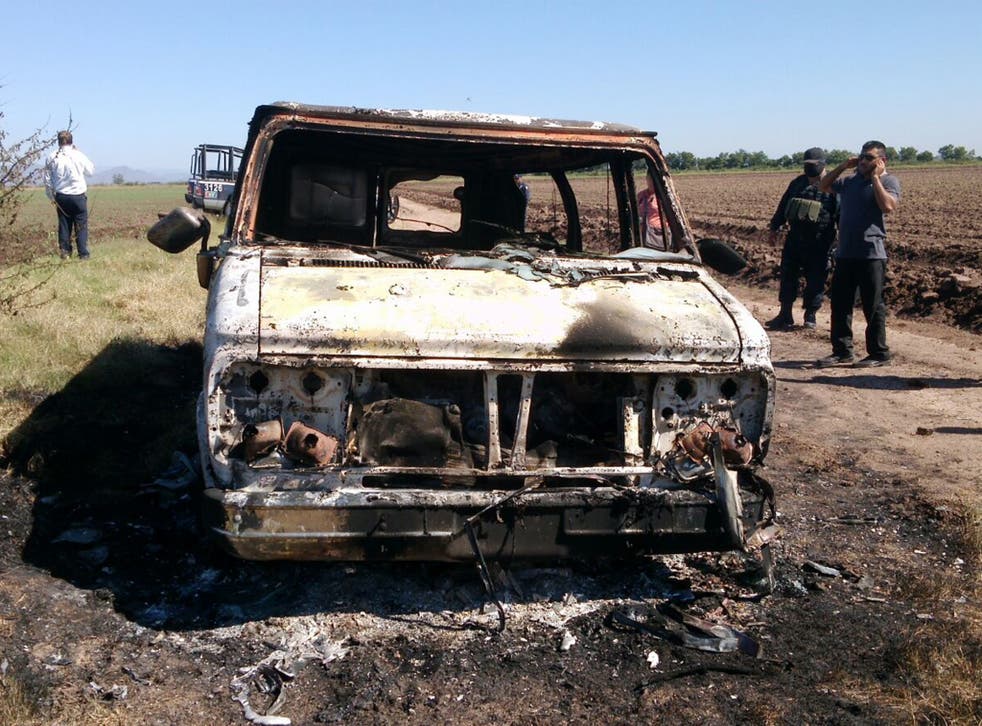 Fears are growing for two Australian surfers who have been missing for more than a week in Mexico.
Their families and girlfriends are worried following a report that their burnt out van may have been found with two bodies inside in the drug gang-plagued state of Sinaloa.
Dean Lucas and Adam Coleman were travelling from Edmonton, Alberta, to Mexico and had been scheduled to arrive on 21 November in the city of Guadalajara but failed to appear.
The families of the two men issued a statement through Australia's department of foreign affairs and trade saying they were aware of reports that the men had gone missing during a surfing trip to Mexico.
The families added that they were aware Mexican officials had located the van the men were using.
The statement said "a tragic event has occurred" and the families feared for their sons, but stressed that they were waiting for details to be confirmed.
Mr Coleman's girlfriend, Andrea Gomez, initially said that she and Josie Cox, the partner of Mr Lucas, would go the Sinaloa capital of Culiacan today with items that could provide DNA for testing to see if the two bodies reportedly found inside the van were the Australians.
Ms Gomez said she had "pieces of dreadlocks" given to her by Mr Coleman, while Ms Cox arrived in Mexico on Sunday with Mr Lucas' dental records.
"Everything points to it being them because the van matches; it had a bicycle. But nothing is confirmed yet," Ms Gomez said, speaking from Guadalajara.
She later said that she and Ms Cox would go first to Mexico City to contact the Australian Embassy rather than go to Sinaloa.
The Australian foreign ministry said consular officials were working with Mexican authorities to locate the two men.

The missing Australians who were driving Ms Cox's van had been scheduled meet Ms Gomez in Guadalajara, she said.
She said she and Ms Cox put out an alert on social media after reporting the men missing.
Sinaloa, home of the powerful cartel led by fugitive drug lord Joaquin "El Chapo" Guzman, stretches down Mexico's Pacific coast and would be on the route of most road trips to Guadalajara from western Canada.
"They were hurrying to get here, that's why they were travelling at night," Ms Gomez said.
PA
Register for free to continue reading
Registration is a free and easy way to support our truly independent journalism
By registering, you will also enjoy limited access to Premium articles, exclusive newsletters, commenting, and virtual events with our leading journalists
Already have an account? sign in
Register for free to continue reading
Registration is a free and easy way to support our truly independent journalism
By registering, you will also enjoy limited access to Premium articles, exclusive newsletters, commenting, and virtual events with our leading journalists
Already have an account? sign in
Join our new commenting forum
Join thought-provoking conversations, follow other Independent readers and see their replies