Parents found using bleach to 'treat' children with autism
Substance promoted as a 'cure' for several serious diseases and conditions by a secretive church founded by a former Scientologist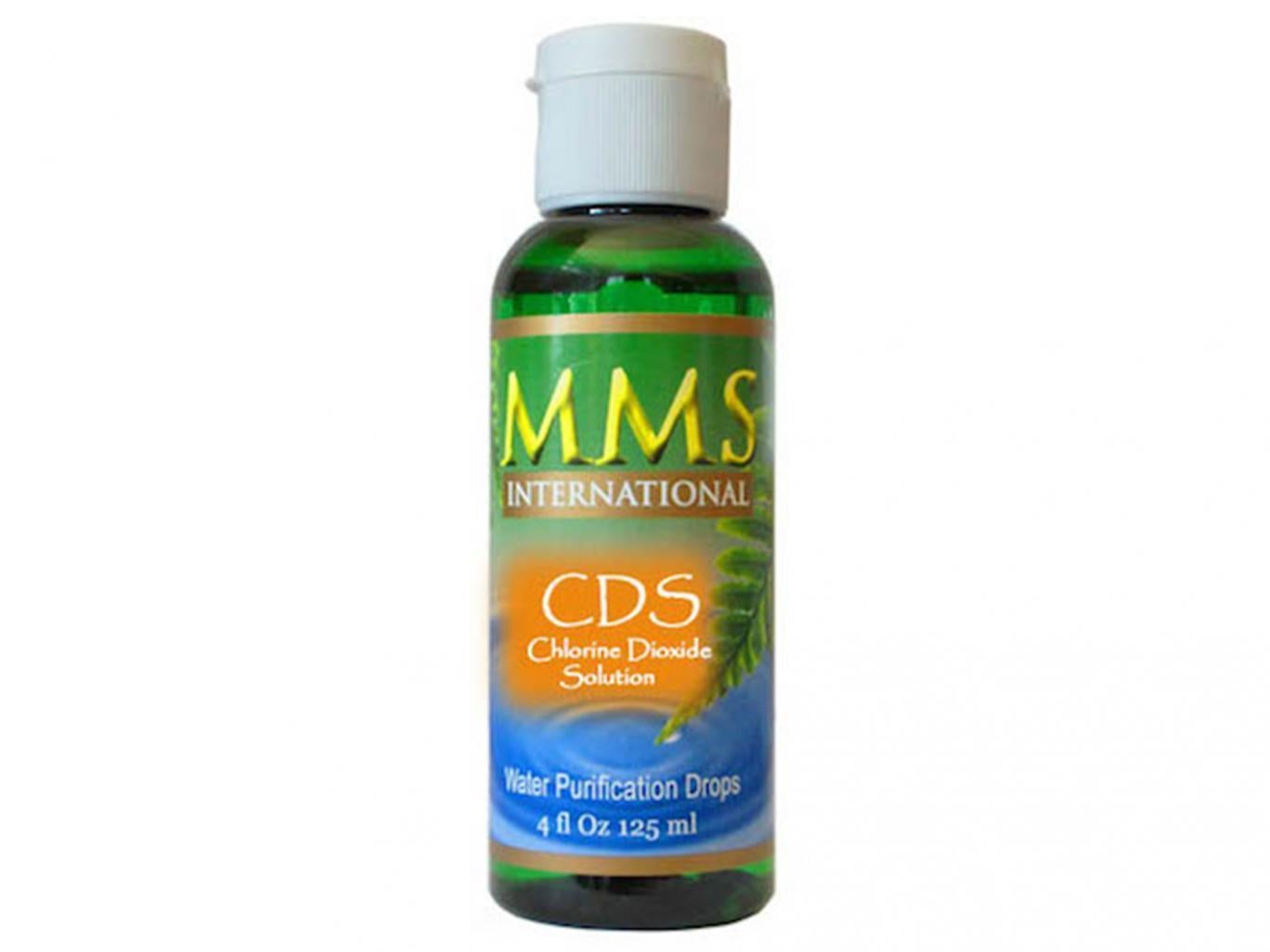 Parents in southern California have allegedly been using industrial bleach to try and cure their children of autism.
The poisonous treatment, sold under the name MMS, has been promoted and pushed by a "church" with a branch in Los Angeles, where a group of mothers and fathers have reportedly been duped into regularly dosing their kids with chlorine dioxide.
The potentially lethal mixture is being touted as a cure for cancer, HIV, malaria, and Alzheimer's, in addition to austism. Doctors say there is no evidence to support claims the harmful substance has any medical benefits.
The secretive Genesis II Church was founded by Jim Humble, a former scientologist, who has claimed in a video to be a "billion-year-old god from the Andromeda galaxy".
An in-depth investigation by Eyewitness News and ABC News found that followers are recommending and comparing notes on MMS – short for "Miracle Mineral Solution" – in Facebook groups.
The solution includes two chemicals – sodium chlorite and hydrochloric acid – that combine to form bleach. It is usually sold to be taken orally, but parents are also told to use it as an enema.
The organisation, which describes itself as "non-religious church of health and healing", claims MMS is no different from giving sacrament in church services. Proponents say it is "so benign you can use it on your skin, hair, ears, eyes, orally, rectally, vaginally, inhaled, etc".
But when mixed with fruit juice, as recommended, the solution acidifes to produce chlorine dioxide – a potentially lethal bleach used for stripping textiles.
The "cure" has already been linked to one death and there are several reported cases of those taking it suffering serious injuries. It was banned in Canada after it caused a life-threatening reaction in an elderly man. The US Food and Drug Administration warns that the product "used as directed, produces an industrial bleach that can cause serious harm to health".
ABC News and Eyewitness News said one follower of Mr Humble, Kerri Rivera, a woman living in Mexico with an autistic son, became famous and makes a living from promoting his teachings. In 2013 she published a book called Healing the Symptoms Known as Autism.
In the book, Ms Rivera claimed parasites and other pathogens cause autism. According to Ms Rivera, when the full moon rises every 29 days, parasites wreak havoc inside the guts of children with the condition. Chlorine dioxide can prevent this by killing the parasites.
"Autism is curable," Ms Rivera said in a video. "I like to convince people they can cure their kids."
She added: "I believe the missing piece of the puzzle to autism recovery is chlorine dioxide."
Ms Rivera instructs parents to give their children increasing doses of chlorine dioxide orally and by enema. Sometimes multiple enemas a day.
Dr Paul Wang, a pediatrician and the senior vice president of Autism Speaks, a nationally recognised US advocacy and support group, told ABC News and Eyewitness News parasites do not cause autism.
"No, parasites do not cause autism," Dr Wang said, adding: "she says that MMS is not a bleach, but it is."
The doctor continued: "And frankly, it's a poison. It should not be given to anybody with autism or cancer or diabetes or any other condition that they claim it can treat."
But ABC News and Eyewitness News found despite the warnings, there is a thriving, underground community of parents still using chlorine dioxide to treat their autistic children, clustered in southern California.
A private Facebook group called "CD Autism", has more than 7,000 members who share stories, including photos and videos of supposed "post-enema parasites".
"I started giving my son daily enemas four weeks ago," one mother from Duarte, California, wrote, ABC and Eyewitness report. "Here's a tip: use lots of oil."
"Can I try double dosing when he gets hyper?" a mother from Cerritos, LA, asked.
For one hour of consultation over Skype, Ms Rivera charges parents about $100.
She has claimed to have seen 234 people "lose their autism diagnosis with the protocol". She has also said there are no side effects to the treatment, which is out of the body "within an hour". Doctors say this is not true; taking chlorine dioxide orally usually causes nausea, diarrhea and vomitting. Followers of the church claim this is part of the "detox" process.
South Park, silent births and Nicole Kidman: The top 10 stories from the Church of Scientology
Show all 10
Ms Rivera insisted the potion was safe because it is chemically different from bleach, Eyewitness News and ABC News reported. She also claimed it's most effective when doses are timed to cycles of the moon. In November 2015, MMS use was found to have spread to the UK, with the first suspected case of a parent giving their child industrial strength bleach as a "cure" for autism investigated by Thames Valley police.
Other symptoms of chlorine dioxide poisoning, which doctors say can come from ingesting the substance include, bronchitis, wheezing, fluid in the lungs, headaches, breathing difficulties and a rapid heart rate.
Join our commenting forum
Join thought-provoking conversations, follow other Independent readers and see their replies