Autistic boy with 'no friends' whose father posted letter on Facebook flooded with fan support
The New Jersey student was asked to write who his friends were. 'No one', he replied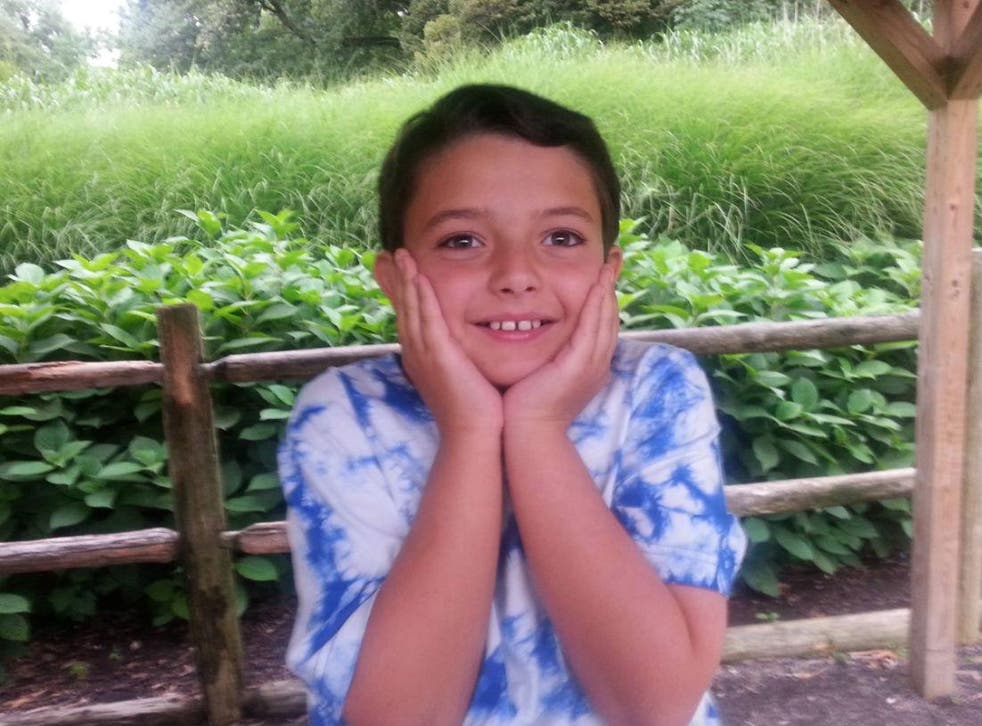 After an 11-year-old pupil with autism admitted he had no friends, his father decided to take the matter into his own hands.
Alongside his favourite food - pizza - and his favourite sport - soccer - Christopher Cornelius was asked to write down the names of his friends as part of a school project.
"No one," he wrote.
His father, Bob Cornelius from New Jersey, posted a picture of the school project on social media and wrote a 45-paragraph letter about his son.
"Never have five letters cut so deep, and they weren't even directed at me....it was just an overly simplistic statement that spoke volumes," he wrote on Facebook.
He said his child was excluded by other children, which made him feel lonely and sad.
His son wanted to have sleepovers, like his brothers, but had no one to invite.
Mr Cornelius asked people to share his post, and to talk to their children to educate them on autism and empathy.
The same day he posted the letter, Mr Cornelius posted a picture of his son with a positive update.
"This is my son, Christopher… he's about to make a lot of friends," he wrote.
Within hours, the post had been shared more than 50,000 times and picked up by multiple news channels.
He said his son has since received thousands of letters, cards, drawings and offers of friendship.
Mr Cornelius said he had also received many messages addressed to him personally, asking how they could help his family or expressing their own struggles with autism.
One of their local police officers reportedly even came to their house on Sunday, on his day off, to offer to play football with Christopher.
Register for free to continue reading
Registration is a free and easy way to support our truly independent journalism
By registering, you will also enjoy limited access to Premium articles, exclusive newsletters, commenting, and virtual events with our leading journalists
Already have an account? sign in
Register for free to continue reading
Registration is a free and easy way to support our truly independent journalism
By registering, you will also enjoy limited access to Premium articles, exclusive newsletters, commenting, and virtual events with our leading journalists
Already have an account? sign in
Join our new commenting forum
Join thought-provoking conversations, follow other Independent readers and see their replies