Autumn Veatch: Teenage girl survives plane crash and walks for days through wilderness to safety
The 16-year-old trekked through thick forest and craggy terrain after crash thought to have killed her grandparents
Tom Brooks-Pollock
Tuesday 14 July 2015 15:20 Comments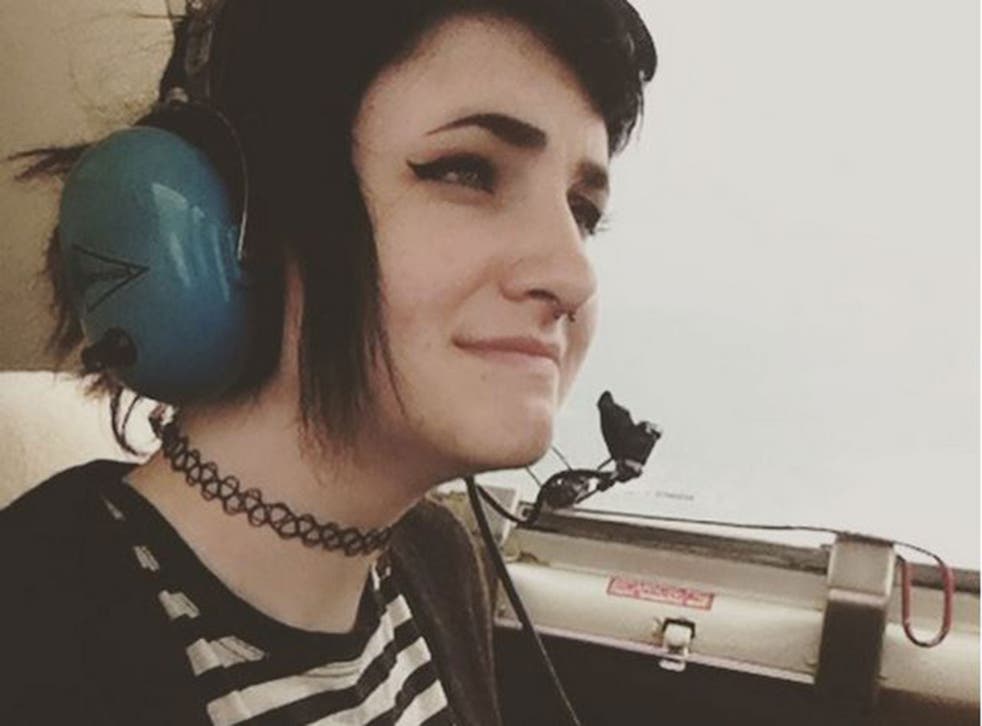 A teenage girl survived a mountain plane crash that is thought to have killed her grandparents before hiking alone through wilderness "for a couple of days" and flagging down a passing car.
Autumn Veatch, 16, trekked through thick forest and craggy terrain of Washington State, on American's west coast, after the light aircraft she was travelling in went down on Saturday afternoon.
The teenager is being treated in hospital with minor injuries following her miraculous escape, with authorities initially remaining tight-lipped on her two older relatives, Leland and Sharon Bowman, from Montana, while the search for the plane wreckage continued.
But it was reported by TV local station KHQL that Mr Bowman, 62, the pilot of the plane, and Mrs Bowman, 63, had died in the crash and that Autumn was the sole survivor.
Family members had raised the alarm the same day when the trio, who had set off in a small Beech A-35 plane from Kalispell, Montana, failed to arrive at their intended destination of Lynden, Washington at the expected time of 4pm.
A rescue mission narrowed down the search to an area near the Canadian border using mobile phone data and typical flight patterns – but drew a blank until Autumn emerged on to Highway 20, next to the North Cascades National Park, on Monday afternoon.
The teenager, from Bellingham, Washington, was driven 30 miles to a general store at the isolated village of Mazama, where staff called emergency services.
"Our initial information is she sustained no life-threatening injuries and is somewhat dehydrated due to being out in the elements," said Scott Graham, chief executive Three Rivers Hospital in Brewster, Washington State.
Her father, David Veatch, told reporters outside the hospital he had only found out Autumn was on the plane when he got the call telling him it had gone missing.
He added: "I just, I had a bad feeling about it when they told me what was going on
"I just, I really don't like those smaller planes. I've been on them before. They're scary. They don't feel safe."
Frank Rogers, Okanogan County Sheriff, said that the girl had been "walking for a couple of days" but declined to comment on the status of the other two people who were on board the plane, which is thought to have flown into a bank of clouds.
Serena Lockwood, the manager at the Mazama store, said the girl and a motorist came in on Monday afternoon, saying she had been in a plane crash. "She was obviously pretty traumatized," Lockwood said.
Rescuers immediately returned their focus to finding the wreckage, aided by Autumn's description of the crash site, said Lt Col Jeffrey Lustick, of the Civil Air Patrol. Lt Col Lustick said he could not confirm any details about the condition of the grandparents, Leland and Sharon Bowman of Marion, Montana.
He added: "We're so happy about this. I've spent 30 years in the Civil Air Patrol and in search-and-rescue. Moments of joy like this can be hard to find."
Heartwarming news stories from around the world

Show all 30
She remained at the crash site for a day before deciding to hike down, eventually finding a trail and following it to Highway 20.
Washington State's Department of Transportation called off on Monday night local time and said it would resume on Tuesday morning "as light and weather allows".
Five aircraft equipped with special radios for detecting the missing plane's emergency transmitter, along with ground crews, were searching the mountains on Monday.
The plane crossed the Idaho-Washington border shortly after 2pm on Saturday, but it dropped off the radar about an hour later. The last phone signal from one of the plane's occupants was detected just before 4pm.
Civil Air Patrol spokeswoman Julie DeBardelaben: "These grids contain some of the toughest mountainous terrain in the state."
Additional reporting by Associated Press
Register for free to continue reading
Registration is a free and easy way to support our truly independent journalism
By registering, you will also enjoy limited access to Premium articles, exclusive newsletters, commenting, and virtual events with our leading journalists
Already have an account? sign in
Join our new commenting forum
Join thought-provoking conversations, follow other Independent readers and see their replies