Baby It's Cold Outside pulled by US radio station after listeners complain lyrics at odds with #MeToo
'In a world where #MeToo has finally given women the voice they deserve, the song has no place,' presenter says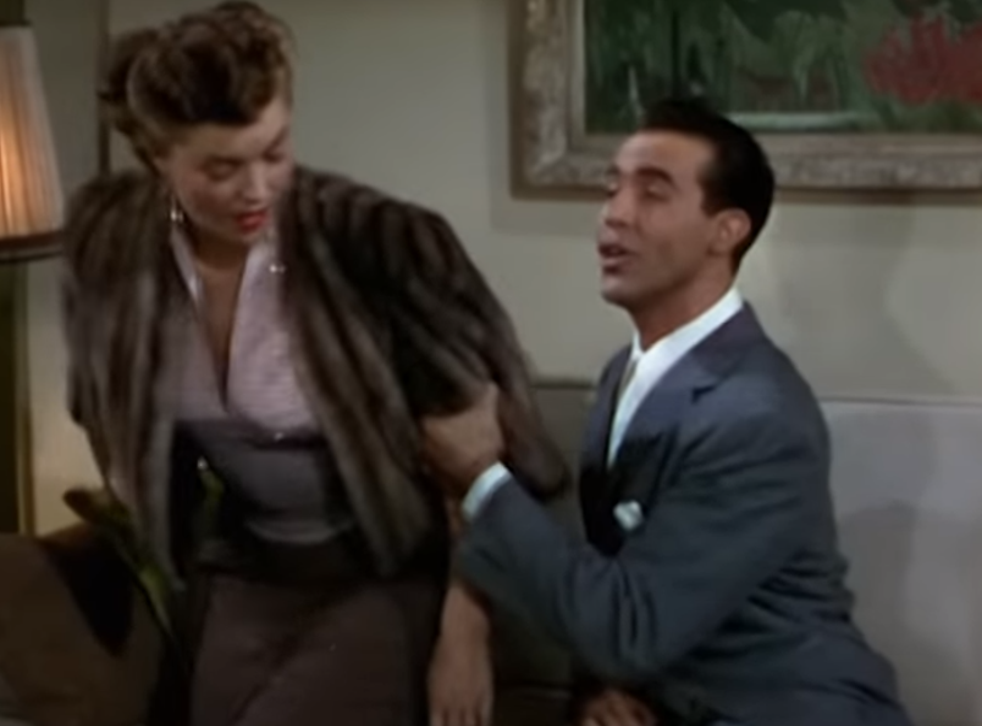 A US radio station has removed Christmas classic Baby It's Cold Outside from its playlist after listeners complained it was at odds with the #MeToo movement.
Glenn Anderson, a host at Star 102 Cleveland, in Ohio, confirmed the station had pulled the song over what he said were the "manipulative and wrong" lyrics.
"The world we live in is extra sensitive now, and people get easily offended, but in a world where #MeToo has finally given women the voice they deserve, the song has no place," Mr Anderson wrote in a blog.
Written in 1944 by composer Frank Loesser, the song takes the form of a back-and-forth conversation in which a man tries to convince a woman not to journey home in bad weather and to spend the night with him instead.
The song includes lines such as: "I really can't stay (Baby don't hold out)", "I ought to say no, no, no (Mind if I move in closer)", and, infamously, "Say, what's in this drink?"
Some have accused the latter lyric of being an allusion to date rape, whereas others argue the line in the 1930s effectively meant, "I'm telling the truth".
Sondra Miller, president of Cleveland Rape Crisis Center, said the song "pushed the line of consent".
World news in pictures

Show all 50
"The character in the song is saying 'no', and they're saying well, 'Does no really mean yes?'" she told local news channel WJW. "And I think in 2018 what we know is consent is 'yes' and if you get a 'no', it means 'no' and you should stop right there."
Star 102 subsequently launched a poll on its Facebook page to gauge what listeners thought of the decision. The overwhelming majority thought the radio station should reverse the ban.
Michelle Obama on the critics of #MeToo
Criticism of the song has been on the rise in recent years, particularly in light of #MeToo, a global movement increasingly holding powerful men to account for sexual harassment.
Register for free to continue reading
Registration is a free and easy way to support our truly independent journalism
By registering, you will also enjoy limited access to Premium articles, exclusive newsletters, commenting, and virtual events with our leading journalists
Already have an account? sign in
Register for free to continue reading
Registration is a free and easy way to support our truly independent journalism
By registering, you will also enjoy limited access to Premium articles, exclusive newsletters, commenting, and virtual events with our leading journalists
Already have an account? sign in
Join our new commenting forum
Join thought-provoking conversations, follow other Independent readers and see their replies