'Baby Jane Doe' found buried in concrete identified after 35 years
Evelyn Odom, 56, and Ulyster Sanders, 61, were charged with felony murder, cruelty to children in the first degree, among other charges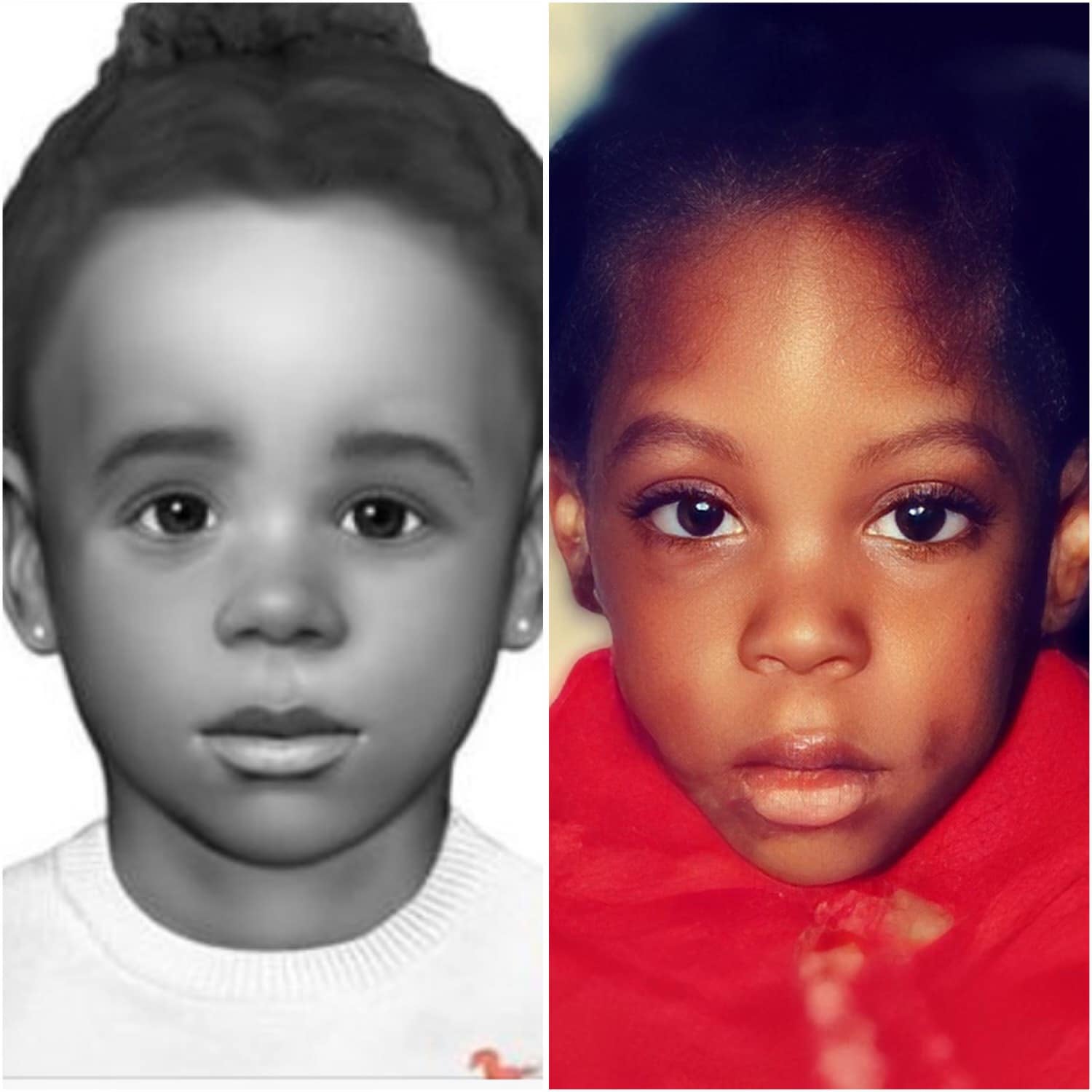 A 5-year-old girl found in a container encased in concrete — known as "Baby Jane Doe" — was identified and a couple was charged more than three decades after she was discovered.
Kenyatta "KeKe" Odom's death was ruled a homicide after she was found on 21 December 1988. Now, 35 years later, authorities have arrested and charged the girl's mother and then-boyfriend for her death, according to a Georgia Bureau of Investigation (GBI) press release.
Evelyn Odom, 56, and Ulyster Sanders, 61, were charged with felony murder, cruelty to children in the first degree, aggravated battery, concealing the death of another person and conspiracy to commit concealing the death of another person on 9 November.
The GBI found that Mr Sanders and Ms Odom were living together in Albany at the time of the girl's death.
The release stated that the girl was found in the woods — placed in a TV cabinet, wrapped in a blanket, stuffed in a duffel bag and then surrounded by concrete.
The probe into Kenyatta's death spanned decades, and included forensic testing and compared her death with other missing children across state lines but those efforts were ultimately fruitless.
By 2019, investigators used genealogy technology to trace the child's family to the Albany area. Finally, in 2022, police had a breakthrough. They received a tip after a news story about the anniversary of Kenyatta's death aired. That tip led investigators to the girl's identification
"A tipster called. She had heard the story of 'Baby Jane Doe' and she believed she may know who this little girl may be," Special Agent in Charge Jason Seacrist said at a news conference. "She knew that a child had gone missing and that her mother said the child had gone to live with her father. This person never really believed that story."
Both Ms Odom and Mr Sanders are being held in Dougherty County jail. Ms Odom is set to appear in court on 14 November, records show, while Mr Sanders' next court appearance is not listed. Lawyers for both parties are also not listed.