Baltimore protester challenges US media about coverage of riots over Freddie Gray death
'Why does it take a catastrophe like this in order for America to hear our cry?'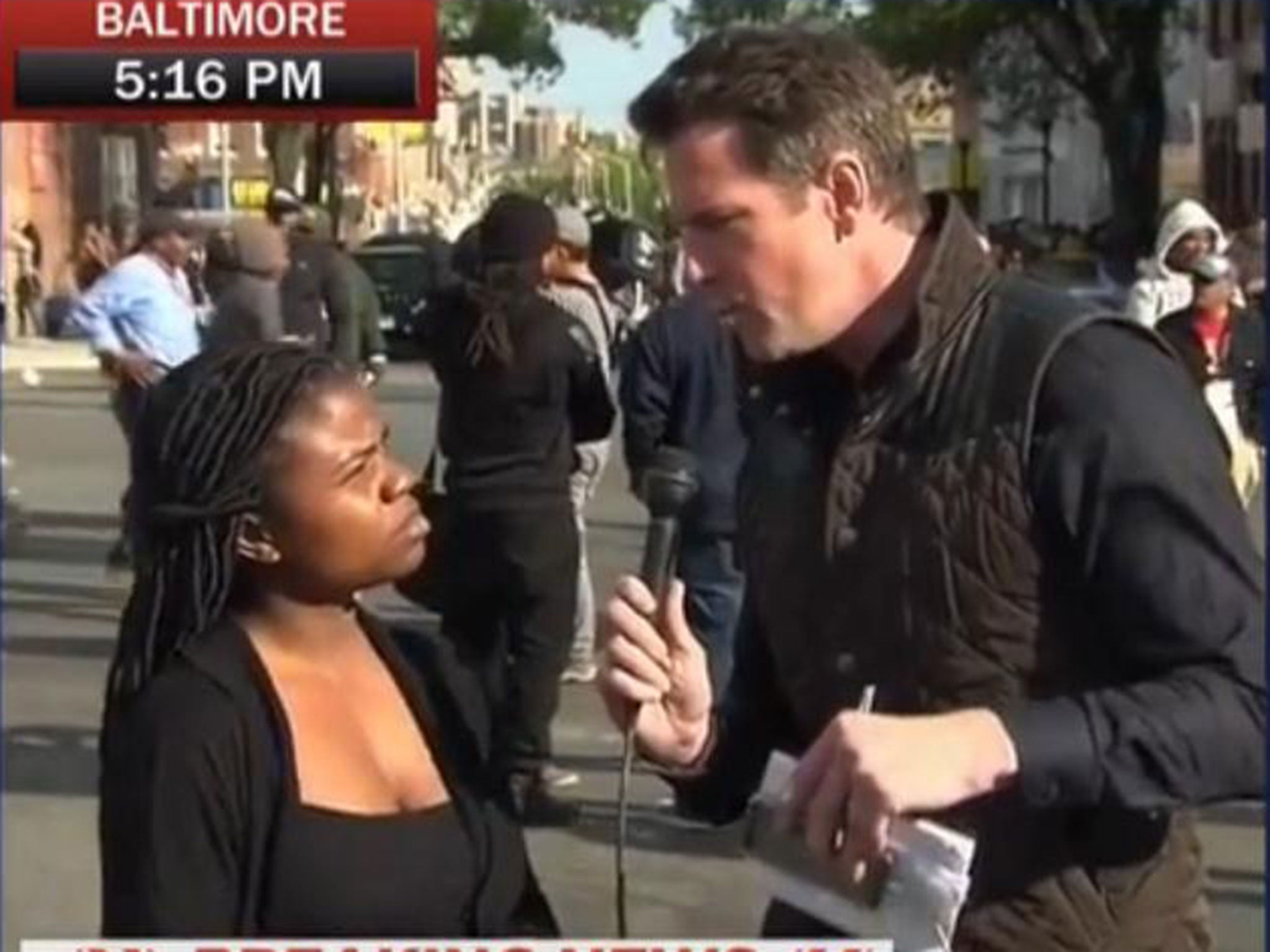 A Baltimore protester challenged a journalist on how the American media has reported on the unrest in the city by asking why peaceful demonstrations against the death of Freddie Gray have been largely ignored in the press.
MSNBC anchor Thomas Roberts was reporting from the scene of the violent riots sparked by Gray's funeral. The 25-year-old died of a spinal injury he sustained while in police custody.
During his live segment, he approached a Baltimore resident, who gave her name as Danielle, and asked why she was at the rally. Danielle said demonstrators were gathering to support the Gray family and to "let America know that we do want justice".
Roberts responded by asking her what type of message she thinks residents rioting and looting sends, "when we are waiting on that justice and due process from the police investigation?"
After Freddie Gray: Baltimore unrest in pictures
Show all 22
But Danielle turned his question on his head by asking Roberts to explain the media's absence when protesters had gathered peacefully on the streets for days.
"When we were out here protesting all last week for six days straight peacefully, there were no news cameras, there were no helicopters, there was no riot gear, and nobody heard us" she said. "So now that we've burned down buildings and set businesses on fire and looted buildings, now all of the sudden everybody wants to hear us.
"Why does it take a catastrophe like this in order for America to hear our cry? I mean, enough is enough. We've had too many lives lost at the hands of police officers. Enough is enough."
Join our commenting forum
Join thought-provoking conversations, follow other Independent readers and see their replies