Baltimore riots: FBI admits monitoring Freddie Gray protests with spy planes
Light aircraft were deployed after request from local police
Justin Carissimo
Thursday 07 May 2015 19:56 Comments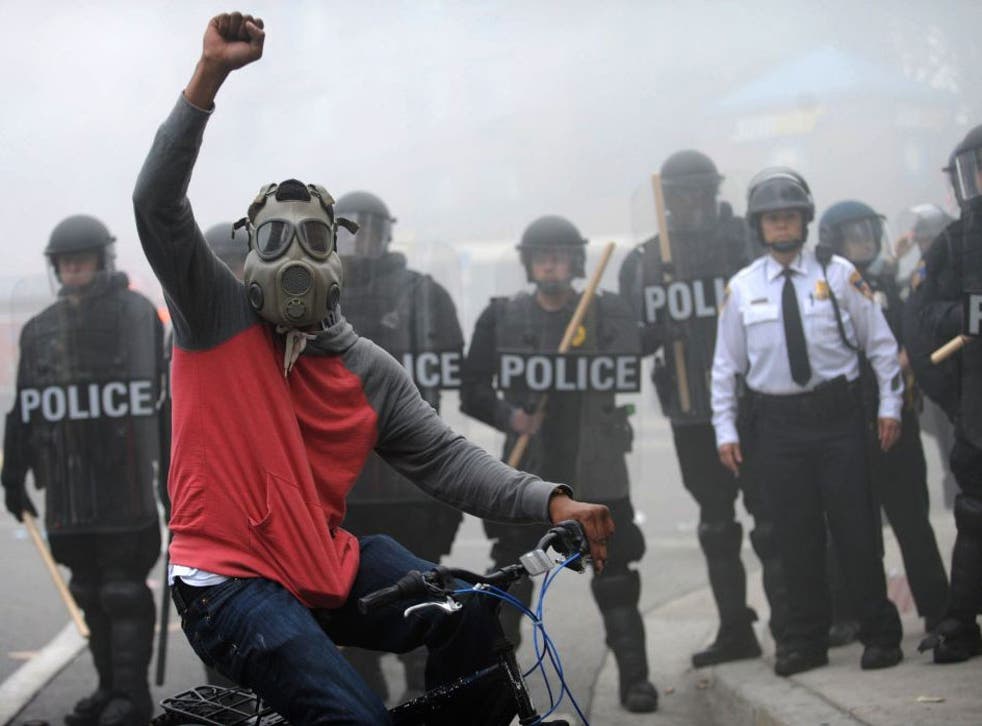 The Federal Bureau of Investigation has admitted using secret planes to monitor the civil unrest in after protests turned violent following the death of Freddie Gray.
Baltimore police requested aerial support from the FBI to investigate riots after the death of Freddie Gray, spokesperson Amy Thoreson confirmed to the Baltimore Sun.
"The aircraft were specifically used to assist in providing high-altitude observation of potential criminal activity to enable rapid response by police officers on the ground," Ms Thoreson said.
"The FBI aircraft were not there to monitor lawfully protected First Amendment activity."
The American Civil Liberties Union filed Freedom of Information Act requests with the Justice Department after Twitter and Reddit users confirmed flight patterns on FlightRadar24.com, a live flight tracker that shows air traffic in real time.
The light aircraft used infrared technology to monitor movements of people on the ground, a source told the Washington Post on the condition of anonymity.
"These are not your parents' surveillance aircraft," Jay Stanley of the ACLU told the writes for MSNBC.
"Today, planes can carry new surveillance technologies, like cellphone trackers and high-resolution cameras that can follow the movements of many people at once. These are not the kinds of things that law enforcement should be using in secret."
Mr Stanley and fellow civil liberties advocates are concerned that the planes were merely patrolling or using "very and very powerful" information gathering technologies.
Baltimore police have recently admit to using secret "StringRay" tracking devices to collect information from cellphones. The technology forces cellphones within range to connect to its network before capturing user data and information.
The technology was first implemented by US Marshals Service on Cessna aircrafts at five metro-area airports, the Wall Street Journal reported.
Mr Stanley hopes to unearth as much information as possible to inform the public. "Through our FOIA requests and other efforts, we will continue pushing to ensure that the American public at least knows what's going on."
Register for free to continue reading
Registration is a free and easy way to support our truly independent journalism
By registering, you will also enjoy limited access to Premium articles, exclusive newsletters, commenting, and virtual events with our leading journalists
Already have an account? sign in
Join our new commenting forum
Join thought-provoking conversations, follow other Independent readers and see their replies