Baltimore riots: Whole Foods under fire for handing out free sandwiches to National Guard
The organic food chain said it was 'so thankful' to have guards in the area
Heather Saul
Thursday 30 April 2015 14:23 Comments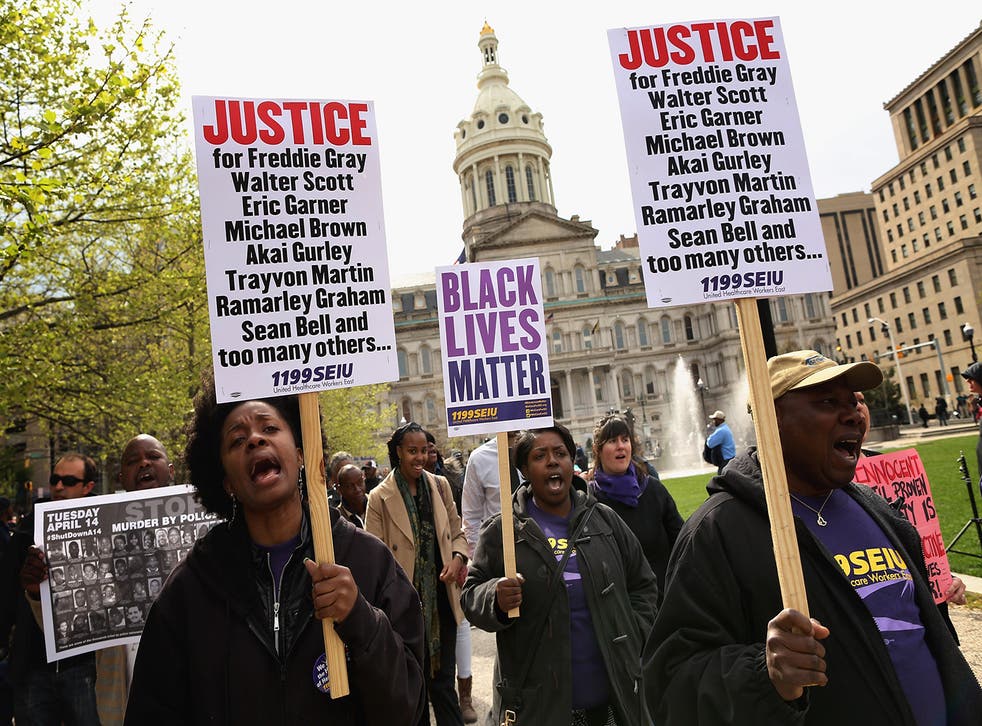 Whole Foods found itself at the forefront of a fierce debate about police brutality when one of its stores donated food to law enforcement officials as a thank you for their presence in crisis-hit Baltimore.
The organic grocery chain faced scathing attacks from some of its customers after publishing a photograph on its Market Harbor East Facebook page showing sandwiches being delivered to law enforcement teams on the ground in Baltimore.
A caption above the photo, which has since been deleted from the account, added: "We teamed up with Whole Foods Market Mt. Washington to make sandwiches for the men and women keeping Baltimore safe. We are so thankful to have them here and they're pumped for Turkey & Cheese."
The National Guard were deployed to dispel unrest in the area incited by the death of Freddie Gray due to spinal injuries he sustained while in police custody.
Customers threatened to boycott the brand with the hashtag #boycottwholefoods for feeding enforcement officers when children were prevented from going to school that day. Many come from low-income families and may rely heavily on the meals served while they are in school.
After Freddie Gray: Baltimore unrest in pictures

Show all 22
"Whole Foods chooses to feed an occupying force over all the children not allowed to go to school in Baltimore today," tweeted one user, while another asked: "Why are you supporting a racist system? Why are you feeding the people directly harassing and assaulting black protesters?"
However, others responded positively to the image by thanking Whole Foods for feeding teams. One woman wrote: "Thank you for feeding the National Guard! And shame on the tools who label you as racist. People disgust me."
Whole Foods defend the move on its Whole Food Markets Twitter account, where it said the company was also providing meals to Baltimore children and community organisations.
A spokesperson for the company told The Independent: "For years we've partnered with schools, rec centres and other community organisations to provide meals, create school salad bars, plant vegetable gardens and much more to help make the city a better place.
"We saw a need, and wanted to help the people of Baltimore. We've been providing food and water to children across Baltimore in partnership with community organisations, and have done so in parallel with the food and water we've provided to first responders.
"That's a core value of our business and something we do in all the communities our stores operate in the US, Canada and UK."
Register for free to continue reading
Registration is a free and easy way to support our truly independent journalism
By registering, you will also enjoy limited access to Premium articles, exclusive newsletters, commenting, and virtual events with our leading journalists
Already have an account? sign in
Join our new commenting forum
Join thought-provoking conversations, follow other Independent readers and see their replies