Barack Obama attacks Polish democracy in a speech... Polish TV changes speech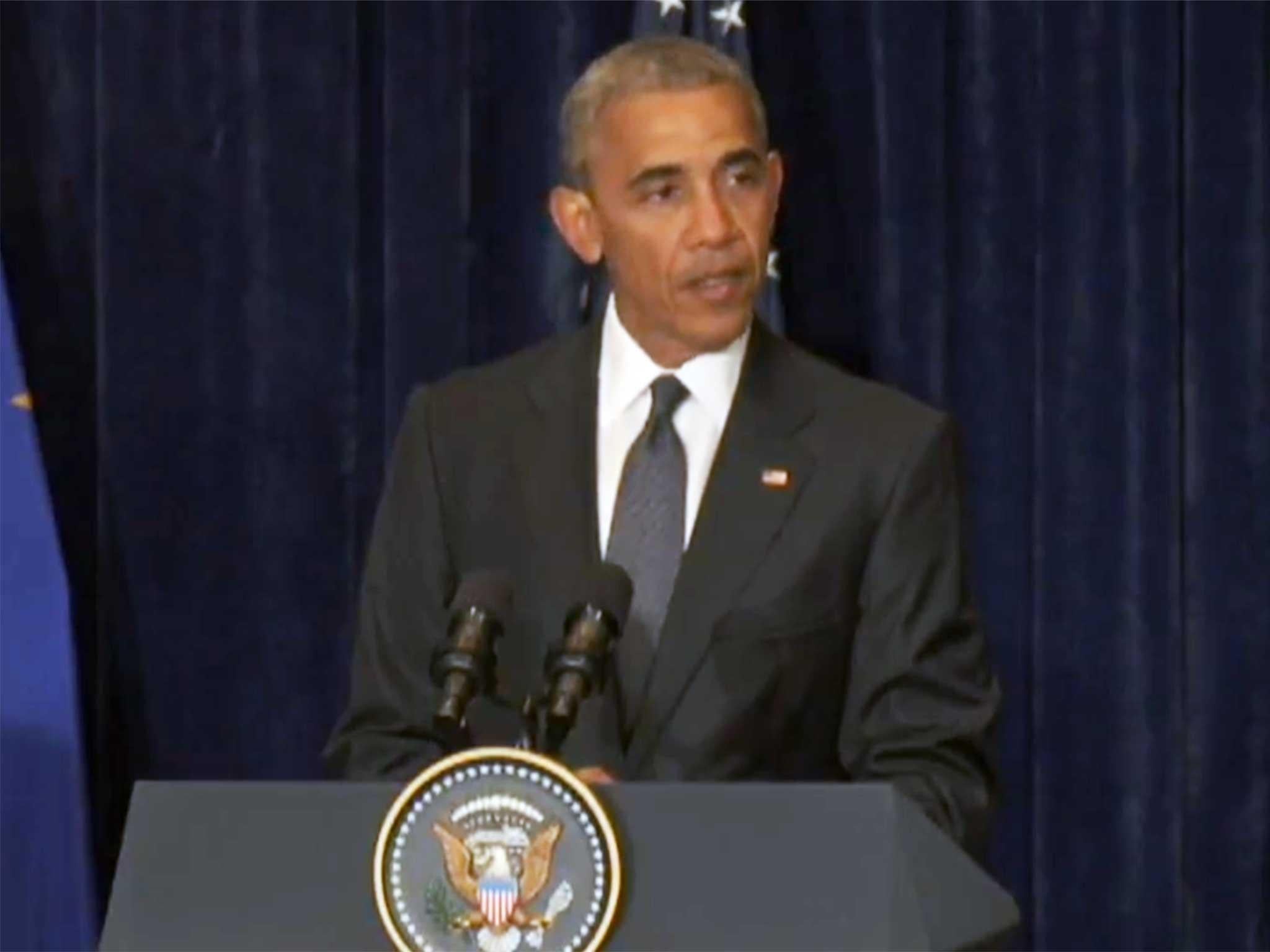 Amid fears of a rollback of Poland's democratic freedoms, President Obama had a harsh message of concern during a trip here for a NATO summit.
But viewers of Poland's main evening news program saw exactly the opposite.
The twisted message would not instill confidence in the new Polish government's protestations that its media institutions remain independent. Add one more fear to U.S. concerns that a major ally is turning in a new direction after the right-wing Law and Justice party won a sweeping victory in October.
Since its election, the new government has taken steps that critics say eliminate the independence of Poland's top court, the Constitutional Tribunal, taken control of the main public broadcaster by installing a former politician as its head and initiated prosecutions of members of the former ruling party.
Obama's tough message Friday, standing alongside Polish President Andrzej Duda, was that he "expressed to President Duda our concerns over certain actions and the impasse around the Poland's Constitutional Tribunal."
"More work needs to be done," Obama said. "And as your friend and ally, we've urged all parties to work together to sustain Poland's democratic institutions."
But viewers of Telewizja Polska, the main public broadcaster, saw a very different suggestion on the evening news.
"Ninety-five percent of the meeting was about issues of NATO and security, but Obama praised Polish efforts at democracy," the reporter said. "Concerning the issue of the constitutional tribunal, he said he is sure that spreading democratic values in Poland will not stop."
Then the broadcaster played a clip of Obama's friendly cushioning of his criticism, while skipping the substance of the message.
In the clip played on Polish television, Obama was also translated by a dubbed voice-over as saying that "Poland is and will be an example of democracy for the whole world."
What he actually said was that "Poland stands and needs to continue to stand as an example for democratic practices around the world."
More than 100 journalists have been dismissed or have resigned from Poland's public broadcaster this year, a measure of the major changes underway there. Some journalists say that anyone perceived as critical of the Law and Justice party is now under threat. Shortly after the party took office, it changed laws giving Poland's Finance Ministry the direct power to appoint the head of the broadcaster. The new head is Jacek Kurski, a member of the Law and Justice party and a former member of European Parliament.
Copyright: Washington Post
Join our commenting forum
Join thought-provoking conversations, follow other Independent readers and see their replies