Barack Obama's record-breaking tweet about Charlottesville prompts widespread pining for former President
'People must learn to hate, and if they can learn to hate, they can be taught to love'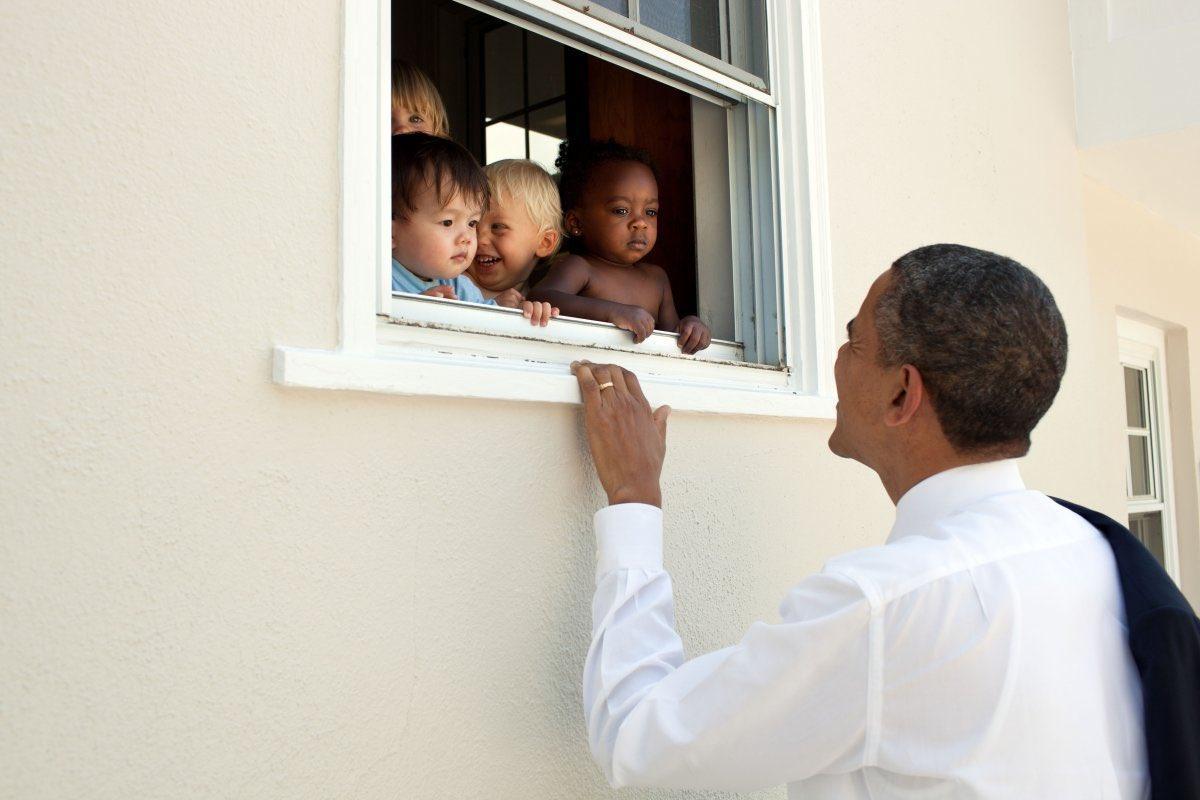 Barack Obama's message of unity after a far-right, white supremacist event in Virginia descended into deadly violence has become the third most 'liked' tweet in history - and prompted renewed pining for the former president.
Speaking after a car hit a crowd of anti-fascist protesters, killing one, Mr Obama chose to quote iconic South African leader Nelson Mandela.
His tweeted, posted alongside an image of the former US leader speaking to "No one is born hating another person because of the colour of his skin, they can be taught to love. People must learn to hate, and if they can learn to hate, they can be taught to love.
"For love comes more naturally to the human heart than its opposite."
With over 2.2 million likes, the quote follows Ariana Grande's tweet about the Manchester bombing (first) and Ellen DeGeneres' iconic Bradley Cooper Oscars selfie (second) according to online service Favstar, which tracks Twitter and Twitter usage.
His comments have also been shared more than one million times, with many people mourning the fact that he is no longer leader of the free world.
One wrote: "We miss you. We are in hell. We didn't vote for this monster! Please please help us. I know you're respecting the office but the fate of the world – the world you live in too – is at stake!"
Another wrote: "This guy played a big role in USA, long live MR President.
"God bless you President Obama! Your legacy can never be erased because no trump or party can remove love & respect from hearts of people," a third lamented.
President Donald Trump on the other hand, has been criticised for not condemning white supremacists as the source of the troubles in Charlottesville.
In a press conference, he offered condolences to the family of 32-year-old Heather Heyer, who was killed when a suspected Neo-Nazi ploughed his car into peaceful demonstrators.
He said: "We want to get the situation straightened out in Charlottesville. And we want to study it. And we want to see what we're doing wrong as a country where things like this can happen.
"My administration is restoring the sacred bonds of loyalty between this nation and its citizens. But our citizens must also restore the bonds of trust and loyalty between one another.
Charlottesville mayor: There's a 'direct line' between what happened here and Trump
"We must love each other, respect each other and cherish our history and our future together."
World news in pictures
Show all 50
Michael Skolnik, an entrepreneur, said: "Donald Trump will not condemn the Nazis directly. He will not condemn white supremacy directly. That should tell you enough."
Join our commenting forum
Join thought-provoking conversations, follow other Independent readers and see their replies