Barack Obama commutes sentences of more than 200 federal inmates
At a stroke, president enacts largest grant of clemency by a US president in more than a century as he seeks to push back against outdated sentencing laws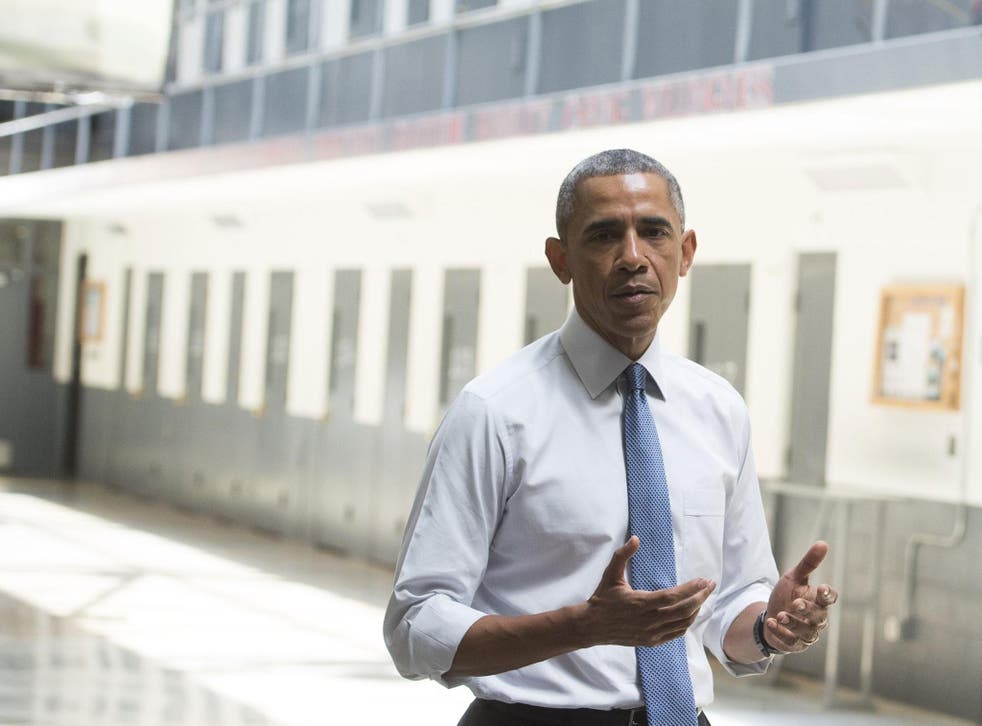 Barack Obama has commuted the sentences of 214 federal prisoners in the largest act of clemency by an American president in more than a century.
Criminal justice reform has become a major focal point in the presidential election, and Mr Obama has on several occasions reduced the sentences of thousands of non-violent inmates in the US prison system.
The US has one of the world's highest incarceration rates, in part the result of tough mandatory sentences for drug offences, which are blamed for putting a disproportionate number of black and Latino men behind bars.
"All of the individuals receiving commutation today, incarcerated under outdated and unduly harsh sentencing laws, embody the President's belief that 'America is a nation of second chances'," the White House said on Wednesday afternoon.
My vision for America: Speeches by Barack Obama

Show all 11
Of the 214 prisoners, 67 were in the middle of serving life sentences, mostly for nonviolent drug crimes, according to the statement.
Mr Obama previously cut short the sentences of 61 nonviolent drug offenders in May.
"The power to grant pardons and commutations … embodies the basic belief in our democracy that people deserve a second chance after having made a mistake in their lives that led to a conviction under our law," the President said in his May announcement.
"Simply put," he added, "their punishments didn't fit the crime."
In 2014, the Obama administration directed the Department of Justice to place special focus on commutation petitions for individuals serving time for nonviolent drug offences who would be given lighter sentences if convicted today.
According to White House figures, Mr Obama has commuted the sentences of 562 federal inmates – more than the previous nine presidents combined.
Former Attorney General Eric Holder spoke on the DOJ's shift away from seeking the harshest punishments for drug offenders – which disproportionately affected black communities in the US.
"For years prior to this administration, federal prosecutors were not only encouraged but required to always seek the most severe prison sentence possible for all drug cases, no matter what risk they posed to public safety. I have made a break with that philosophy," Mr Holder said prior to his resignation.
"I believe we have taken steps to institutionalise this fairer, more practical approach such that it will endure for years to come."
Join our new commenting forum
Join thought-provoking conversations, follow other Independent readers and see their replies