Barack Obama tells Latin America: Don't assume the worst about Donald Trump
'Give this President-elect a chance,' says incumbent US leader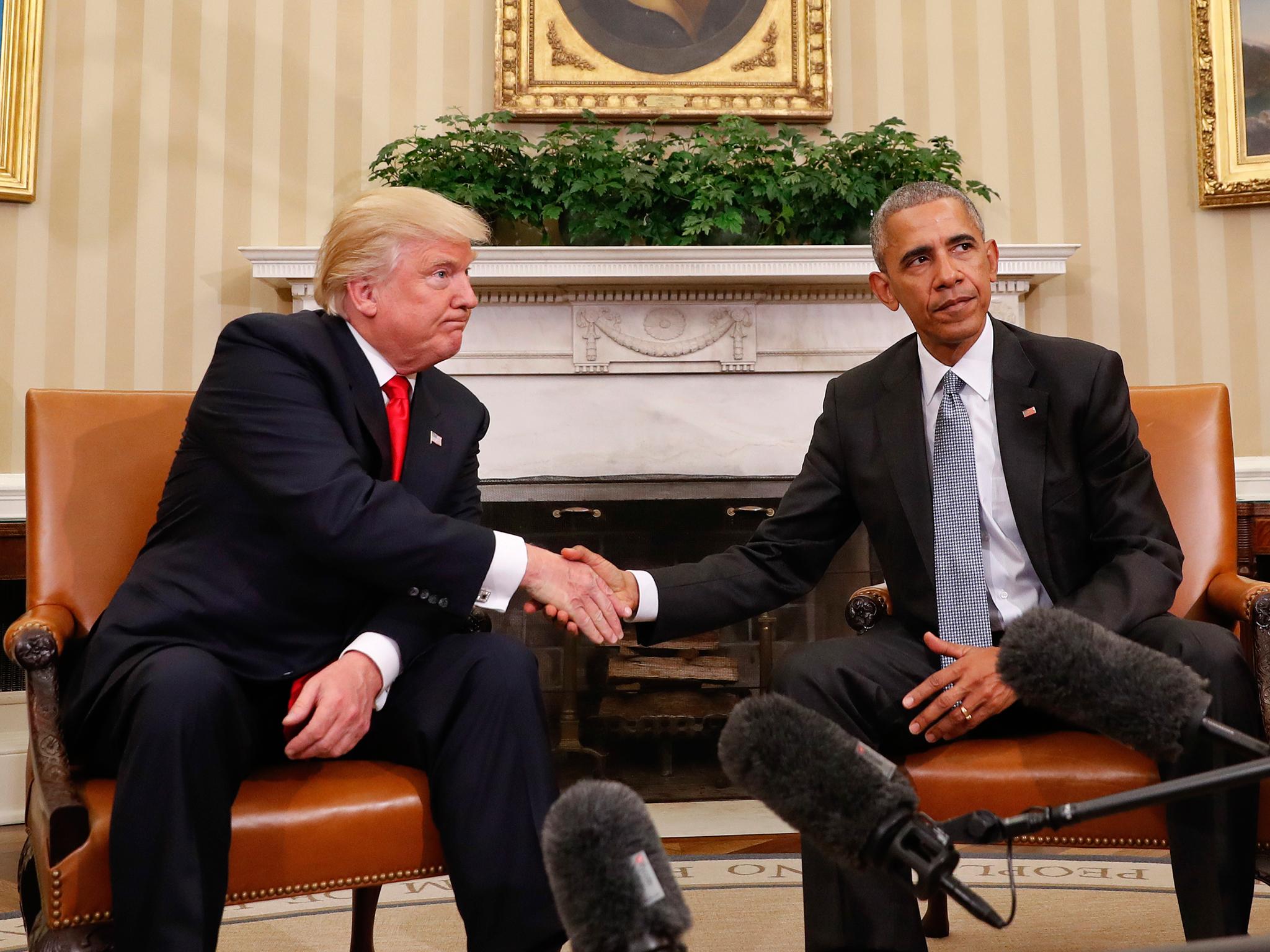 US President Barack Obama has told Latin America, "don't assume the worst" about the Trump administration, ahead of the billionaire's entrance to the White House.
Speaking on the last stop of his farewell tour, Mr Obama continued his attempts to calm anxieties about the election of Donald Trump, who campaigned on the policies of building a wall along the US-Mexico border and ripping up trade agreements.
"My main message to you...and the message I delivered in Europe is: don't just assume the worst," Mr Obama told a group of young people in Peru during a town hall event.
"Wait until the administration is in place, it's actually putting its policies together, and then you can make your judgements as to whether or not it's consistent with the international community's interest in living in peace and prosperity together."
Mr Obama has radically shifted his tone when speaking about Mr Trump – a man he once described as "not fit" to be president – since the unanticipated election result.
He has sought to soothe fears by pledging to smooth the transition to the Trump administration and expressing optimism the Republican would act differently in office than he did on the campaign trail.
"It will be important for everybody around the world to not make immediate judgments, but give this new President-elect a chance to put their team together, to examine the issues, to determine what their policies will be, because as I've always said, how you campaign isn't always the same as how you govern," he said.
Mr Obama embarked on a tour of Europe to assure nations in the bloc that Mr Trump would continue America's commitments to Nato – an organisation of which Mr Trump has been highly critical.
But his other assurances, including for Latin American policy, do not seem to be based on inside knowledge of the Republican's plans.
He said US-Latin American relations would not dramatically shift, according to the Wall Street Journal, stating: "With respect to Latin America, I don't anticipate major changes in policy from the new administration."
He said he expected this to include the re-establishment of US relations with Cuba.
Yet he added trade was likely to be a key exception, since Mr Trump has been deeply critical of deals such as the Trans-Pacific Partnership and the North American Free Trade Agreement.
"There are going to be tensions that arise, probably around trade more than anything else, because the President-elect campaigned on looking at every trade policy and potentially reversing those," he said.
World reaction to President Trump: In pictures
Show all 29
Mr Trump announced his picks for attorney general, national security adviser, and CIA director on Friday, suggesting the Republican administration will take a hard line on illegal immigration and focus on pursuing Islamist extremists.
Animosity between Mr Obama and the President-elect has been apparent since Mr Trump voiced his support for the "birther" conspiracy theory, which claimed Mr Obama was born in Africa and so impugned the legitimacy of his office.
Join our commenting forum
Join thought-provoking conversations, follow other Independent readers and see their replies