Barack Obama 'furious' with Donald Trump over wiretapping claims, ex-President's aides report
The former president is said to be 'livid' about the accusations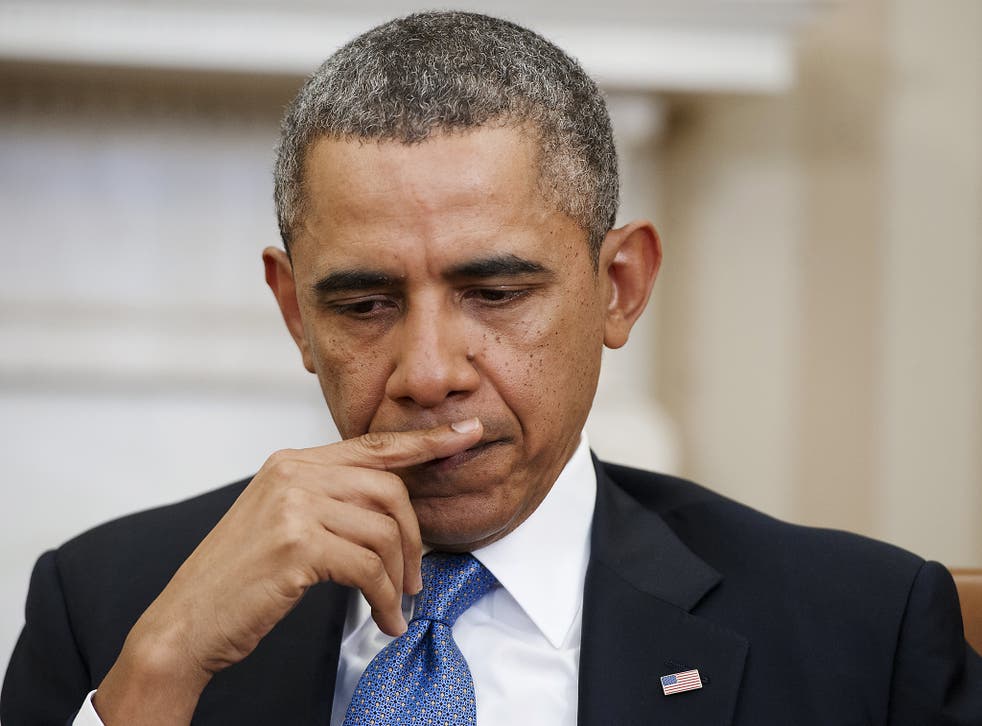 Barack Obama is reportedly "furious" about Donald Trump's allegation that he ordered the placing of wiretaps in Trump Tower ahead of the presidential election.
The former US leader was said to be "livid" after his successor accused him of being a "bad, or sick, guy", while failing to provide any evidence his Democratic predecessor had ordered a surveillance operation.
While Mr Obama has kept a relatively low profile since leaving office, aides told The Wall Street Journal that Mr Trump's accusation - which he made without producing any evidence to back up his claim - has crossed a boundary because it questioned the former leader's integrity and that of the office of president itself.
Trump spokesperson complains everyone believes Obama and no one believes Trump
It follows a string of tweets from Mr Trump over the weekend, that accused the then-President of wiretapping his New York office in 2016.
"Terrible!" he said. "Just found out that Obama had my 'wires tapped' in Trump Tower just before the victory. Nothing found. This is McCarthyism!"
He added: "Is it legal for a sitting President to be 'wire tapping' a race for president prior to an election? Turned down by court earlier. A new low!"
Mr Obama's spokesman, Kevin Lewis, flatly denied the suggestion that anything underhand had taken place.
"A cardinal rule of the Obama administration was that no White House official ever interfered with any independent investigation led by the Department of Justice," he said.
"As part of that practice, neither President Obama nor any White House official ever ordered surveillance on any US citizen. Any suggestion otherwise is simply false."
Former director of national intelligence denies there was a 'wiretap' at Trump Tower
Mr Trump flung another accusation at Obama earlier this week, tweeting: "122 vicious prisoners, released by the Obama Administration from [Guantanamo Bay], have returned to the battlefield. Just another terrible decision!"
That claim has been proven false. 113 of the so-called 'vicious prisoners' released from extrajudicial detention were set free by President George Bush, and only nine (or six per cent) by the Obama administration.
Mr Trump's camp was quick to fire back at claims these tweets were unbecoming. "Trump's people think Obama is at war with them," the media baron and Trump ally Christopher Ruddy told The WSJ.
"This president has been under siege since Day One from both the press and Obama loyalists and he's reacting to it. I don't think there's any doubt that Obama loyalists inside the administration and outside are giving Donald Trump a lot of grief and a lot of problems."
Register for free to continue reading
Registration is a free and easy way to support our truly independent journalism
By registering, you will also enjoy limited access to Premium articles, exclusive newsletters, commenting, and virtual events with our leading journalists
Already have an account? sign in
Register for free to continue reading
Registration is a free and easy way to support our truly independent journalism
By registering, you will also enjoy limited access to Premium articles, exclusive newsletters, commenting, and virtual events with our leading journalists
Already have an account? sign in
Join our new commenting forum
Join thought-provoking conversations, follow other Independent readers and see their replies